The truth remains that no matter how amazing your store and products, people are not just going to show up and throw money at you. Even Coca-Cola knows there's no good time to take the foot off the gas and let up on marketing, establishing your brand, driving sales and working on UX to drive sales and secure customer loyalty.
It's an attention jungle out there, and once your WooCommerce store is running, you'll do well to commit money and time towards marketing. This can take the form of serving up great content on social media, Facebook advertising, remarketing ads, or by adding extensions to your store itself.
Here are ten extensions we think are among the best for promoting your WooCommerce store.
Promote your store and engage customers via email
Sign shoppers up for email anywhere on your store
Getting started with email marketing requires a list, and to build that list you've got to have a signup method. The easiest way of signing up customers: asking them to sign up.
Newsletter Subscription easily integrates with MailChimp and CampaignMonitor via bespoke options screen in the WooCommerce settings. There is a dashboard widget which displays recent subscriber activity, and a widget for placing a signup form in your sidebar or any other widgetized areas.
Purchase the Newsletter Subscription Extension
Drip email content to your customers
Connect your WooCommerce store to your Drip Email Marketing account so you can track and analyze your subscribers and customers.
Key features include conversion tracking and lifetime value. It's extremely easy to use, dev-friendly and translation-ready.

Follow up with your customers after their purchase (and bring them back again)
Follow Ups is a powerful email marketing auto-responder and customer relationship tool which automates your post-purchase email campaigns. This enables you to easily, and automatically, reach out to customers with a goal of keeping these them active and aware of your brand.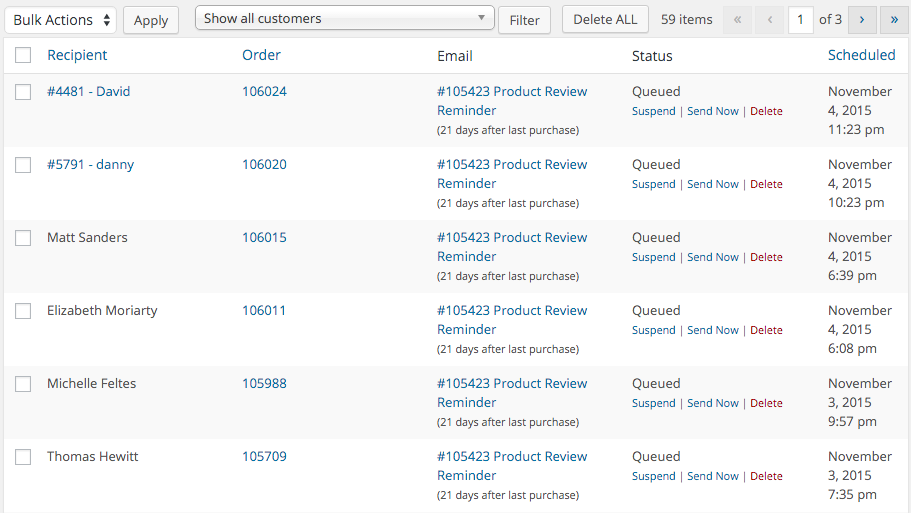 Purchase the Follow Ups Extension
Better marketing of your products
Get more reviews, sell more products
It's no secret that product reviews are an extremely powerful tool for online conversions as they provide social proof. Studies show that about 70% of customers look at product reviews before purchasing
The Product Reviews Pro extension enables Amazon-style reviews for your store, complete with reporting.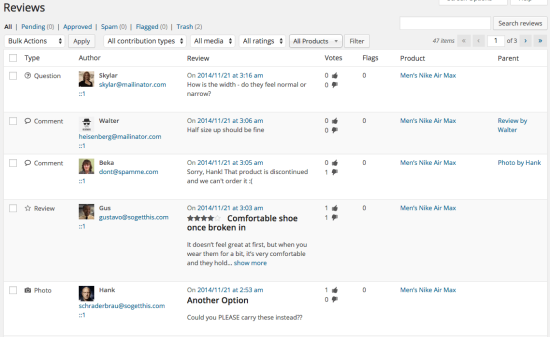 Purchase the Product Reviews Pro Extension
Recommend relevant products at every stage of the purchasing process
Recommending products along the way is a great way to bulk up your average order value, and Recommendations Engine is here to help with that.
In just a few minutes, you can sign up, plug in and start revolutionizing your customers' experience. Through subtle, relevant and intuitive recommendations, each and every customer will feel like your site was made for them. Heard the story of how Netflix was flummoxed by Napoleon Dynamite? It's a good one.
Purchase Recommendations Engine Extension
Feed your products to Google (so eager shoppers can spot them)
Get your products on Google shopping search results quickly with Google Product Feed. This extension allows you to easily configure data to be added to your Google Merchant Centre feed and displayed on Google Shopping.
This extension is compatible with the CSV Import Suite extension, should you wish to bulk import product data.
Purchase the Google Product Feed Extension
Ways to get shoppers talking about your amazing store
Reward your shoppers with points for every purchase
Remember how when you were little all you wanted was that gold star on your head? Well, some things change in this world but many things stay the same.
With Points and Rewards, you can reward your customers for purchases and other actions with points which can be redeemed for discounts.
Purchase WooCommerce Points and Rewards
Let shoppers create and share wishlists
WooCommerce Wishlists allows customers (and those browsing as guests) to create and add products to an unlimited number of wishlists. What a great way to help people remember all the lovely things you sell that they desire, because amazingly it does slip our minds.
Purchase WooCommerce Wishlists
Condense your checkout into a single, speedy page
Want to make it super fast for customers to purchase from you? Bet you do.
With One Page Checkout, create special pages where customers can choose products, checkout and pay all on one page, without being sent anywhere else and having time to think too much about it.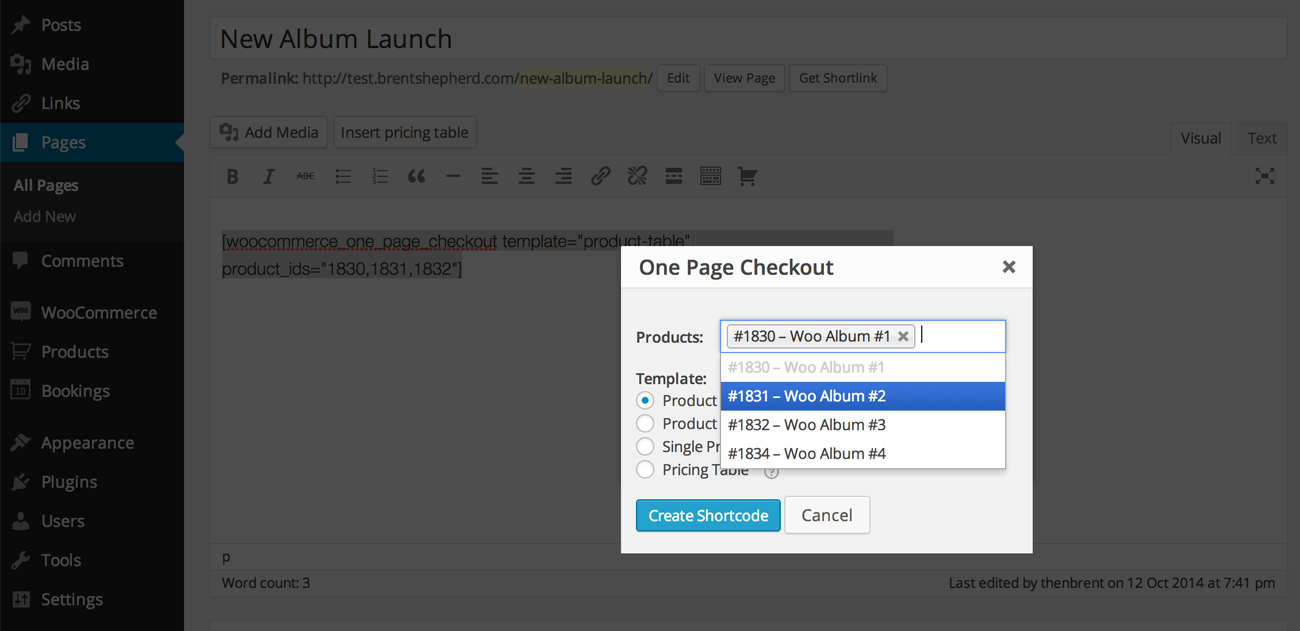 Purchase the One Page Checkout Extension
Advanced marketing via affiliates
AffiliateWP is a complete affiliate management system for WooCommerce built directly into your WordPress dashboard for a seamless integration.
Download the AffiliateWP Integration
Try these extensions to taste marketing success
And there you have it — ten tried and tested extensions many WooCommerce storeowners are using to boost sales and guide people gently down the funnel.
Are you using other extensions successfully to market your store? Perhaps you've even built something of your own? We'd love to hear about them.