Sometimes. a customer wants to remove their digital footprint from the Internet. Maybe they were the victim of identity theft, suffered online harassment, or just want reduce their online presence. Whatever the reason, store owners who collect data from EU residents can expect to receive "Right to Erasure" requests under the GDPR.
As with Right of Access requests, the data a person can expect to be erased includes the obvious — name, address, phone number — and the less obvious, like tracking numbers and VAT IDs. 
One significant difference is that Right to Erasure requests are more like a right to request erasure. As a business owner, you probably need to keep some data for a limited time to comply with contractual obligations and protect yourself, like keeping tracking IDs to defend against shipping disputes or keeping VAT information for tax audits. Before you get your first request, it's important to know what personal customer data you need to store, and to include this in your privacy policy and terms and conditions.
When you're ready to fulfill a Right to Erasure request, the good news is that — as with Right to Access requests — WordPress 4.9.6 and WooCommerce 3.4 have tools to help.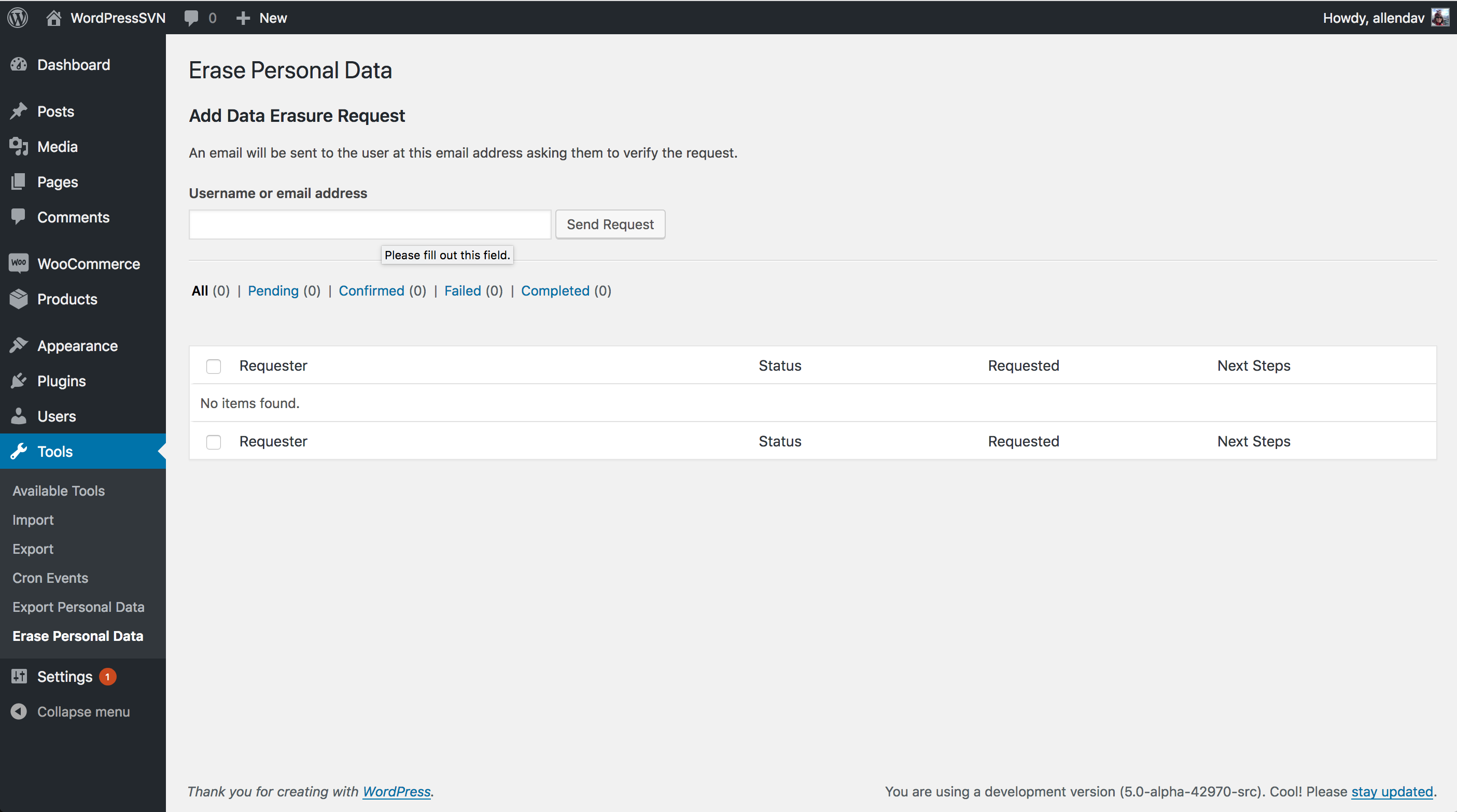 Before You Get Your First Request