Conversion rate optimization is something we talk about, retweet about, and know we need to invest time in.
What does conversation rate optimization look like for a WooCommerce store? How much does it cost? Are there things that are quick to implement and will make a big difference?
Most importantly—if you have limited time to spend on conversion rate optimization, where should you begin?
Here's a quick guide to conversion rate optimization (CRO) for WooCommerce, including how to measure your sales funnel, and redeem lost sales.
What is Conversion Rate Optimization?
When people talk about conversion rate optimization, they mean improving—as much as possible—the way customers move through all three of the following stages:
Discover: learning about your products or service. Also known as demand generation.
Choose: taking the next step towards purchase. In eCommerce terms this typically means landing on your website.
Purchase: when someone becomes a customer. For a WooCommerce store this means a completed checkout—kaching!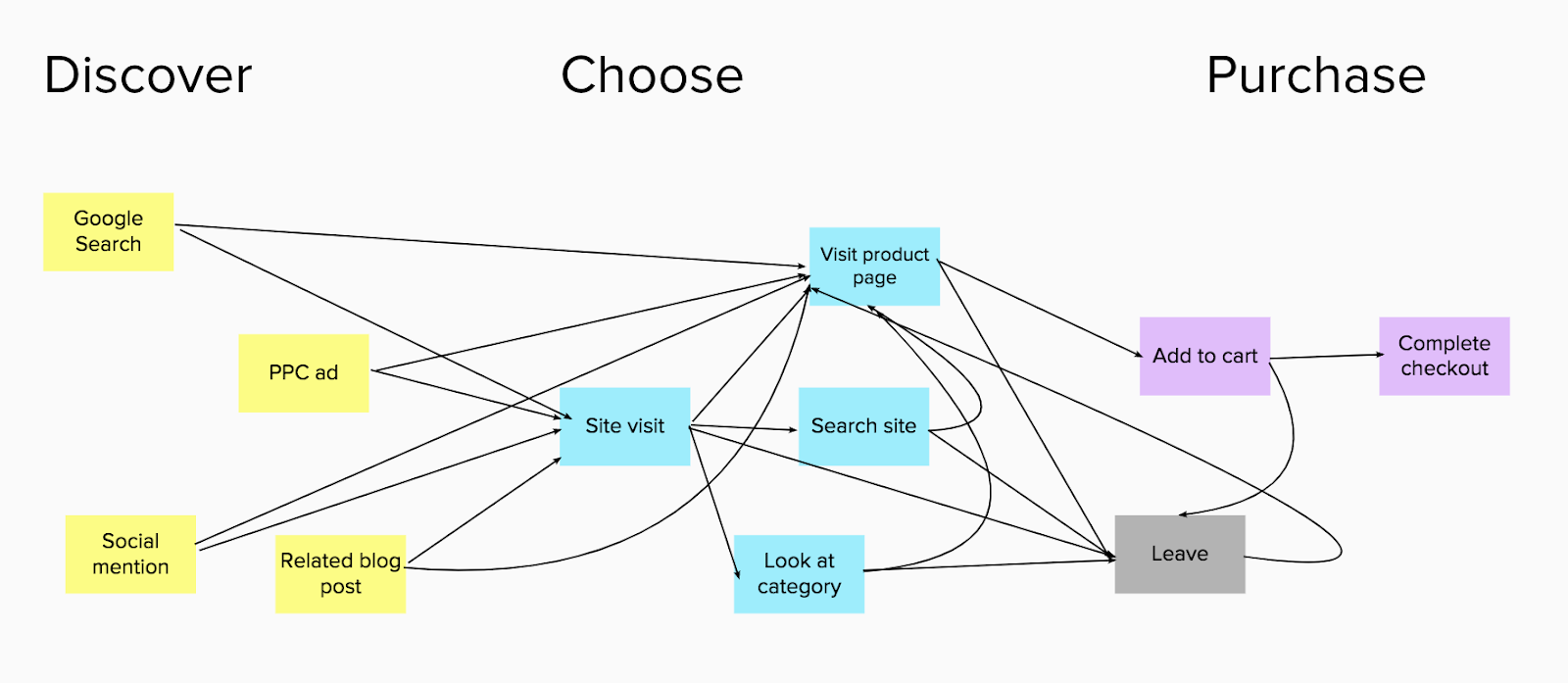 The three stages of Discover, Choose and Buy come in many shapes and forms depending on the product on offer, and also because people like to shop around, compare prices, and take time before they make a decision.
Sales funnel stages tend to be rather fluid and overlap, and there are typically a variety of steps that any given prospect will move between before converting. Ideally none of these steps is abandoning ship! That's where rescuing lost conversions comes in, but more on that later.
Take a moment to visualize the path a customer would take through your sales funnel: spotting any leaks? Perhaps you can already think of some areas for improvement.
Measure your funnel to diagnose problems
The very first thing you should do when it comes to conversion rate optimization is to get proper measurement and tracking in place.
Visualizing the steps of your sales funnel is only the start: you need to measure them.
Google Analytics is a free web analytics tool that tracks visitors and pageviews on your site. It's a trustworthy measuring tool to add to your site: WooCommerce Google Analytics will get you integrated, set up, and started for free.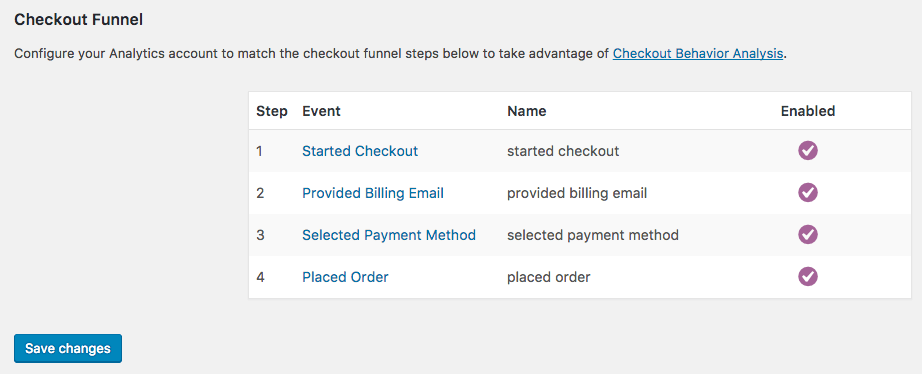 Using
Google Analytics Pro
 ($29), you can track eCommerce events in your store, including purchases, product reviews, coupon usage, refunds, and have granular control over the events that make up your sales funnel.
Patching leaks: Three things to consider first
Once someone has landed on your site, you'll be able to see in Google Analytics exactly how and when they drop out of your funnel. That's where it is 'leaking'.
You'll want to patch these leaks in order to increase conversions. If you have limited time, here are three things to try first:
Optimize landing pages: this doesn't mean creating more pages, there are smart ways you can improve existing ones. One Page Checkout is a great option here.
Simplify checkout: every extra step is a chance for folks to exit. Consider simplifying checkout with Checkout Field Editor.
Add more call-to-action buttons across your site (e.g in blog posts like this!). Do this in seconds using built-in shortcodes.
When you're ready to optimze more deeply, or if you see leaks happening in just one of the stages, move on to the three focal areas below.
From Discover to Choose
1. Make it easy to find the right product
If a customer has to spend ages searching, it will cost you in sales. There are a number of way to help customers find what they are looking for:
2. Customize your product page layout
Your product pages are the final frontier before a prospect starts checkout. Customizing your product page layout beyond what is set up out-of-the-box in WooCommerce can lead to more conversions.
If you are able to tinker with code yourself, you will be able to customize your WooCommerce Product Pages exactly as you imagine. Think about eCommerce sites you have particularly enjoyed shopping on–what was it about the page design that stood out?
If you aren't comfortable touching code and customizing your theme, we recommend using our free theme, Storefront, and customizing your page using our various Storefront add-ons.
3. Include testimonials from other customers
'Social proofing' is a tactic whereby service providers display and promote positive social endorsement — like reviews and ratings — as evidence of quality and customer satisfaction. Read about how to tap into your store's hidden social proof.
Adding reviews is an excellent way to build trust with customers — and as it turns out, with bots! Customer reviews are helpful with conversions as they pull through into search engine result pages – positive reviews can lead to more customers clicking through to your site and can then increase your rankings over time.
Tip: Politely ask for reviews from customers — you can do this a week or so after delivery in a follow-up email.
If improving your page ranking in search is something top of mind, Yoast SEO has an add-on for WooCommerce that is worth checking out.
If you're using WooCommerce, you can use a shortcode to create a dynamically populating (and updating!) section of your most purchased products. This will show what your customers are actually browsing and buying, and give visitors the knowledge that your store has sold enough items for favorites to emerge.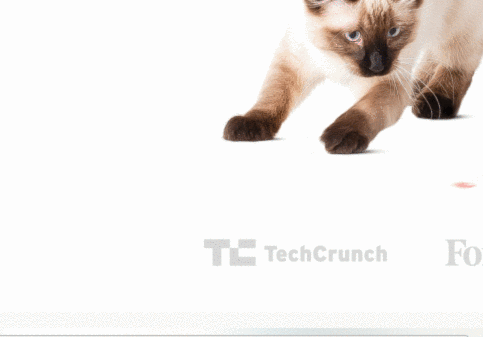 4. Add rich information about your products
We've found that adding more images to product pages—and better still, explainer videos—to WooCommerce.com product pages increases conversions by a healthy percentage. To add more product images consider WooCommerce Additional Variation Images or for a more immersive experience for you customers, try WooCommerce 360º Image.
If your products are complex—more about important information than striking photos—consider adding product documents to give customers the information they need. You can upload documents with an extension like WooCommerce Product Documents: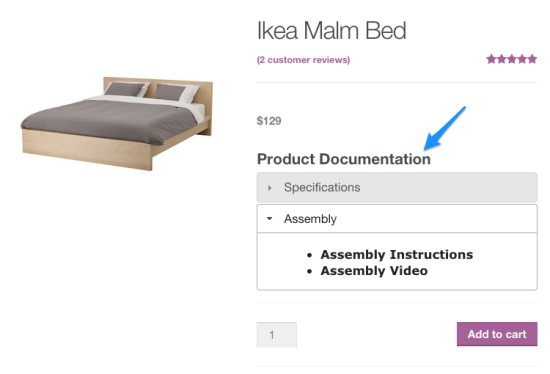 5. Run promotions to increase urgency
To create a sense of urgency you can run promotions and highlight offers – read about seven options for sales built into WooCommerce, including scheduling discounts, running flash sales, and using coupons, or free shipping based on order value, to drive conversions.

Another way to direct a visitor's attention and create urgency is with pop-ups. They can be annoying, so overuse is something to watch out for, but used well they can be impactful and serve a customer's needs. Splash Pop Up is an extension that lets you configure settings to serve various targeted messages to new and returning visitors to your site.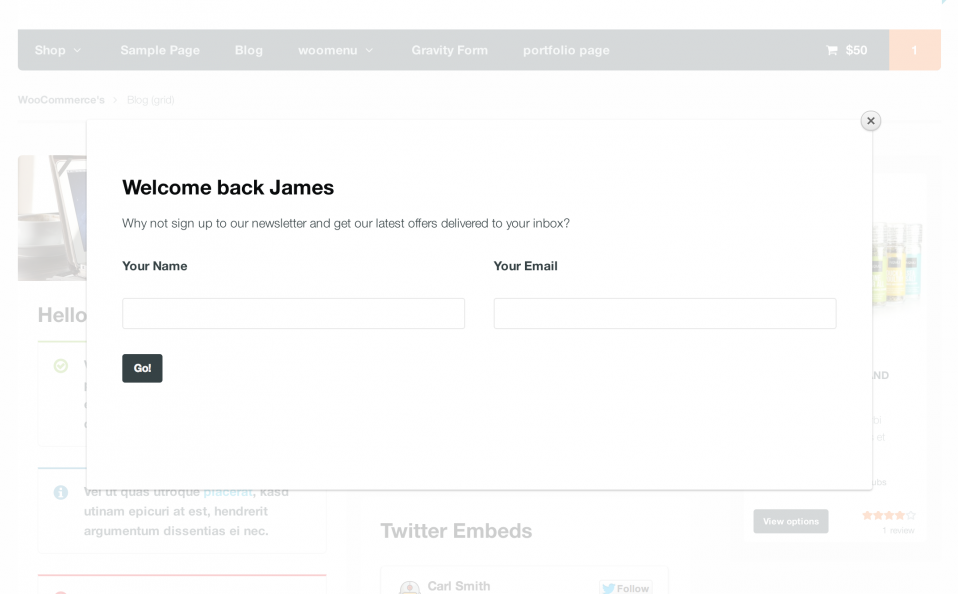 From Choose to Purchase
Once someone has added to cart, there is still a potentially treacherous stretch to conversion. A sluggish site, requiring too many details upfront and not offering a trusted payment option are just a few of the pitfalls from Choose to Purchase. There are, of course, moves you can make to smooth out the road from Choose to Purchase.
1. Make it easy to buy
If you are hoping to take someone's money, you should make it about as easy as possible for them:
Enable Guest Checkout: there are pros and cons to guest checkout, but one thing's for sure: it's easier for customers who want to breeze through checkout. Try it, and see for yourself.
Enable login with a social media account: allowing customers to sign in and create an account with the likes of Facebook or Twitter saves them time (and means they are much less likely to need to reset their password).
Show prices in local currency: there is a neat widget that will do this for you. For many visitors, seeing a price in a familiar currency can be the make or break.That extra time to convert the currency on their own offsite can be the critical difference between a sale and not.
Offer multiple payment methods: too much choice can be paralysing, but not offering at least a few payments options can make for a very leaky checkout. Customers may have preferences based on their region or have legitimate blockers to using a particular payment method.
Offer flexible payment plans: if possible for your product or service, offer the options of paying by Deposits or payment plans. That bit of flexibility can be a meaningful difference especially for high-priced items.
Tip: If your service or product is something you plan to give away in return for a donation or nominal amount, check out Name Your Price.
2. Offer incentives to buy
We'd all like to think that our products sell themselves. But if they did, the concept of conversion rate optimization wouldn't exist. So, after you have optimized how people find products on your site, understand your products on their product pages, and checkout – there a few further tricks you can try.
Free shipping: it might feel counterintuitive, but the added sales you get from offering free shipping more often than not cover the cost.
Discounts: offering special incentives based on how many products a customer buys or in what category can increase sales as well.
Points: offering points for purchases lets you stay out of the discounting business while still rewarding customers.
Cart notices are an excellent way to draw attention to any of the above, or others options and calls to action. WooCommerce Cart Notices is an easy way to set up a variety of notifications on the cart page.
Finally: Rescue lost conversions
A lost conversion occurs when someone exits your sales funnel without the kaching. Sometimes this will have been for a valid reasons, in which case there isn't much you can do. But sometimes a little fetching is all it takes.
JILT is an excellent option for redeeming lost sales, and helps you set up abandoned cart marketing. It has generated over $25,000,000 in revenue for eCommerce shops, and on average, stores generate an additional 15-20% of revenue in 20 minutes or less.
Another gentle way you can encourage people back is by making it possible for them to set up a wishlist. If they are window shopping, or maybe they just need a little more time, WooCommerce Wishlists could be a helpful tool.
An ongoing labor of
love

optimization

Conversion rate optimization isn't something you do once, sit back, and enjoy–it is an ongoing labor of love. Setting aside time to chip away at some of the above-mentioned improvements and optimizations is worth the investment, and will be rewarding in both the short and longer term.

Have you got thoughts or tips to add with regards to conversion rate optimization for WooCommerce? We'd love to hear what's worked for you.