Whether you're selling a single subscription service or hundreds of unique items sourced globally — building and launching your WooCommerce store is a rewarding experience.
With so much to consider during setup — from payments to shipping to marketing — it's not unusual to be cautious about costs. You certainly don't want to break the bank before you've sold anything!
WooCommerce is a free platform that can be added and expanded upon with nearly endless extensions — including some great free ones.
From monitoring traffic to abandoned cart emails to live chat, here are some of our favorite free WooCommerce extensions.
1. Get Google Analytics to understand customer behavior
Google Analytics (GA) is a universally trusted resource for website owners to keep track of pageviews, clickthroughs, conversions, and more. To set it up for your WooCommerce store, get the free WooCommerce Google Analytics integration and connect your GA account: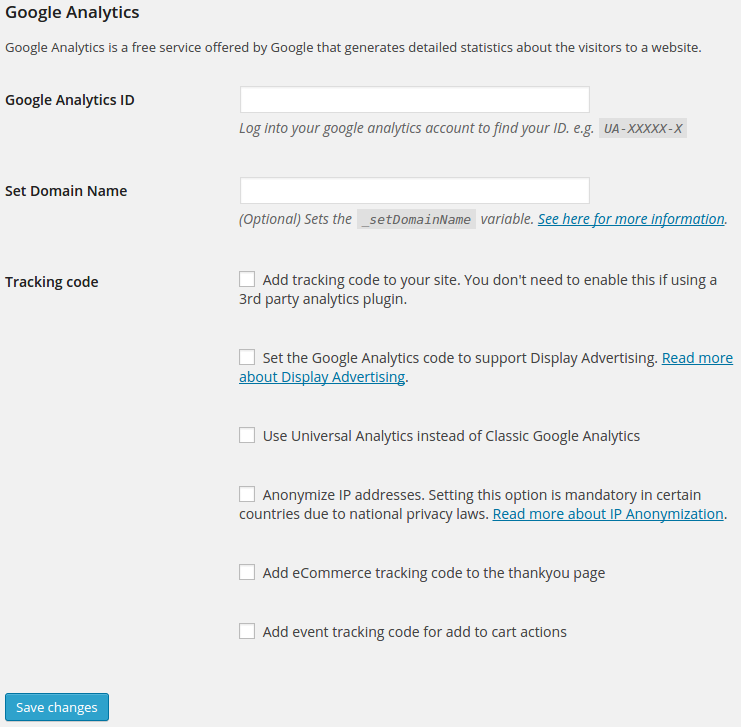 If you're not yet familiar with Google Analytics and don't know the benefits, check out this tutorial or read Moz's Beginner's Guide to Google Analytics.
Get WooCommerce Google Analytics
2. Add Jetpack for security, spam protection and 'lazy loading' images
Jetpack is a resource-packed WordPress plugin that allows you to do everything from enhance security and stop spam to enable real-time backups so you can rewind your site.
For new WooCommerce stores, Jetpack adds instant value with its free plan options including brute force attack protection, downtime monitoring, additional themes and 'lazy loading' images:
3. Connect to MailChimp for world class email marketing
MailChimp is the world's largest marketing automation platform, and they now offer a number of valuable eCommerce tools and services.
With the official MailChimp for WooCommerce integration, your customers and their purchase data are automatically synced with your MailChimp account, making it easy to send targeted campaigns, automatically follow up with customers post-purchase, recommend products, recover abandoned carts, and measure the ROI of your marketing efforts. And it's completely free.
Keen on MailChimp? Read their tips on post-purchase automation as you get started.
4. Connect to Facebook to runs ads and grow sales
Marketing on Facebook helps your business build lasting relationships with people, find new customers and increase sales for your online store. The free Facebook for WooCommerce integration will help you set up and use two powerful ways to help grow your business: ads and a shop page. It's also an easy way to get set up for Shopping on Instagram.
5. Engage with visitors and boost sales with live chat
When a customer has a problem or question, do you want them to be able to talk with a real person immediately? If so, enabling live chat for your store is a must. If you need any more convincing, read more about how live chat can boost sales.
Live Chat for WooCommerce is an excellent option and offer a free 30 day trial.
6. Automate and personalize your abandoned cart remarketing
If a customers visits your store, and abandons a cart before completing checkout, it's possible — and a great marketing tactic — to fetch them back with a well-timed email. Doing this manually would require a lot of time and effort, but there are a number of services that make this easy. MailChimp has some basic tools for abandoned cart remarketing, but Jilt offers a more customizable service.
Jilt has already generated over $28,000,000 in revenue for eCommerce shops, and on average, stores generate an additional 15-20% of revenue in 20 minutes or less. You can easily track abandonment, recover lost revenue, and personalize your emails.
Jilt offer a 14 day free trial, after which pricing starts at $29 per month. The extension is built by Skyverge, a trust partner of WooCommerce.
7. Automatically request product reviews after each sale
Customer reviews have many benefits: they build trust, can be shared to show how great your products are, and add content to your store which is positive for SEO.
Yotpo is a great free option for eCommerce site reviews, including a popular review request feature: once installed, the extension automatically contacts customers post-purchase to ask for their feedback on a product.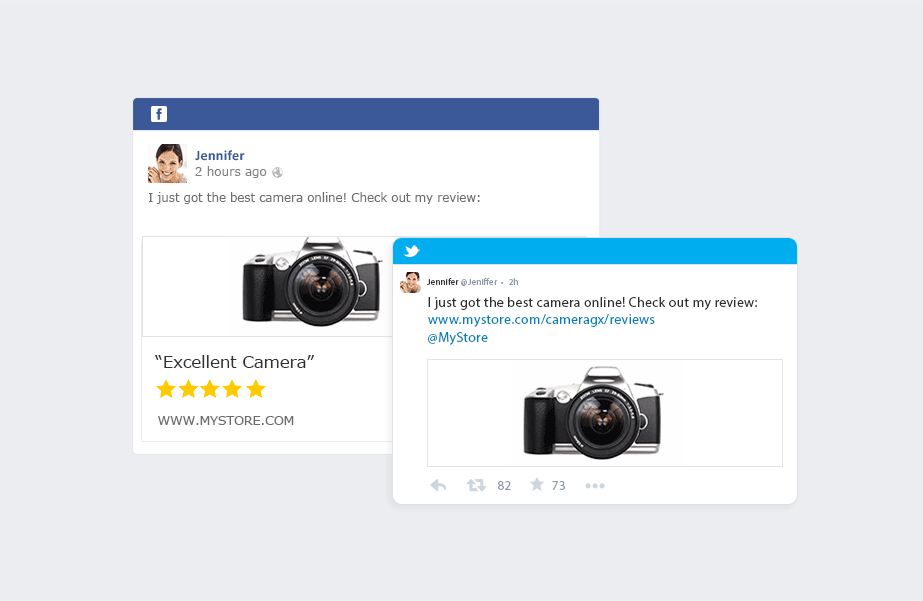 It also enables product Q&A, creates a gallery of submitted photos, and enables you to incentivize reviews with coupons or special offers.
8. Take payments in person and track inventory
Online and in-person payments are simple with Square. Get the WooCommerce extension for Square at no cost and instantly start accepting payments. You can easily track all your inventory and sales from online and offline in one place.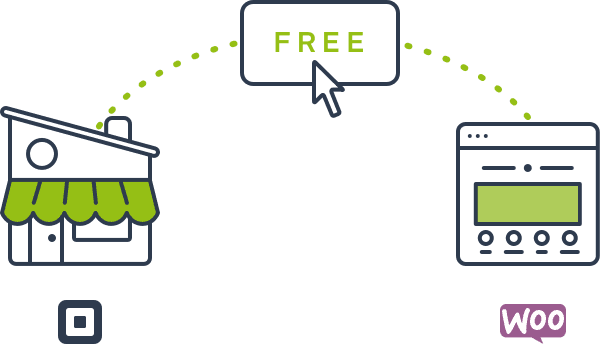 9. Optimize images to ensure fast pageload
High-quality pictures are important for websites, possibly even more so for online stores! Especially if you're showcasing galleries and carousels to your visitors.
But high quality generally also means larger files sizes, and larger files sizes can be making your WooCommerce site slow. The solution to avoid this is optimizing your images. Especially given that images represent 50% of the loading time of a website.
Fortunately, optimizing your images doesn't mean you're going to serve blurry product pictures to your customers. Follow these steps:
Download your images to the right size. This image guide recommends "original images you upload should be at least 800 x 800px or higher to work for most themes".
Compress your images. Usually, a regular size for a web page is 2MB. Use a plugin like EWWW Image Optimizer (free), WPSmushit, or Imagify to reduce the size of your images up to 70% — with no impact on the quality.
10. Trigger coupon messages with hidden shortcodes
Coupons and discounts can definitely nudge more customers into buying, but at such an early stage, you might not want to publicize codes on an external site. That's where Coupon Shortcodes can help.
With this extension, you can use criteria like the current value of items in a customer's cart to trigger messages about what coupons are available (or will become available with additional actions). The messages can be customized to your liking, and you can add shortcodes for as many coupons as you wish.
Here's some sample code:
[coupon_is_valid code="discount"]
You qualify for a discount!
Use the coupon code [coupon_code] to take advantage of this great discount : [coupon_discount]
[/coupon_is_valid]
If you're up for suggesting a coupon or two based on the actions of your shoppers, this extension is exactly what you need to get started.
Get the Coupon Shortcodes Extension
Building a successful store doesn't have to cost a fortune
Many new store owners are strapped for cash, so finding cost-effective ways to get set up and start selling is crucial.
Each of the free WooCommerce extensions we've highlighted will enable you to launch your store with more data, readiness, and confidence.
Let us know in the comments which ones work for you, or others you'd recommend for fellow new store owners.