Planning to start your own online store is a big move. It's an even bigger move when you're doing it outside of the US or Canada, or in a country where English isn't the language of choice.
If you're an international WooCommerce user, or will have international customers, there are a few special things you'll want to consider as you build your store. These impact everything from your language to your accepted currencies to the taxes you charge. While it's going to require a little more work up front, the end result will surely be worth it.
Here are our best tips for those of you about to start up your very own worldwide WooCommerce store — or expand into international territories.
First things first: get WooCommerce in your language
If you want to sell to the people, you need to speak their language. Common sense, oui?
By default, WooCommerce is available in English. To switch to a different language, you can download a translated version of the plugin from WordPress.org.
This is a relatively new change — until recently, WooCommerce language packs were bundled with the plugin. However, moving WooCommerce translations to WordPress.org allows anyone (even you!) to contribute to our translations so they are as accurate as possible.
After you've added basic language support, take a few minutes to look around WordPress.org for additional plugins that might be helpful for the specific language or region you're working with. For example, WooCommerce For Japan adds additional address fields to the checkout, plus a field to write out the recipient's name in simple characters instead of the more complex ones — something most Japanese stores have.
Select the currency you'll be using — and what to display
WooCommerce only allows one base currency to be accepted as payment. You'll be asked to define this currency during setup, but you can make additional changes from the Settings > Catalog > General screen, and adjust display options from Catalog > Pricing Options.
Pricing Options allows you to move the currency symbol's position to the left or right, move the thousands and decimal separators, and so on. Since currencies are written very differently from country to country, this is an important detail to get right.
Going to be selling to multiple countries? Though you'll still accept one base currency, the Currency Converter Widget will allow you to display prices in your shoppers' native currencies. Give it a try if your store will be a truly worldwide destination.
Locate a payment gateway suitable for your country… and customer preferences
What's a store without the ability to accept payments? (Answer: a catalog.)
When you're selecting a payment gateway, obviously the biggest thing to look for is compatibility with your home region and currency. But there are a few other things to consider:
On-site or off-site — In some countries, being directed to an external site to input your payment information can be viewed as insecure unless the provider is a trusted one. But in others, this redirect is actually trusted more. Do some research before deciding whether to integrate or redirect.
Trusted names — Continuing that thought, some gateways are well-known (perhaps even preferred), while others aren't. What are your customers expecting? What will they trust most?
 SSL, PCI compliance, and security — If you'll be integrating your payment gateway, you'll need to ensure all the data you store on your site is safe and secure. This page on the PCI Security Standards Council website is a good place to start.
Essentially — it's about a lot more than the currency. It's about what will make your customers say "yes, I trust this store" instead of "this seems strange, I'll just shop somewhere else."
Here are a few more things to consider when choosing a payment gateway, plus a page with even more info and helpful links.
Add the appropriate taxes and VAT
While WooCommerce aims to make the process of setting up taxes as straightforward as possible, it's still up to you to follow the tax rules and regulations of the countries you'll be selling into.
Take care to research taxes in the jurisdictions you plan to ship your products into, then set up site rules so that taxes are applied appropriately. You might only need one rule… or you might need a lot.

If your product prices will be listed to without taxes or VAT — common in some countries — but you'll be shipping into areas where it's more common to see prices inclusive of VAT, you might want to note this on your product pages so that all customers are aware, and they aren't surprised by the additional fees at checkout.
Finally, depending on the type of store you're running, customers in European countries might request — or even expect — an invoice with your VAT Registration Number to be made available post-purchase. You can use a WooCommerce extension to generate this in PDF format, and place your VAT number (or other tax info) in the custom fields.
Expecting purchases from businesses that will be exempt from paying VAT? We've got an extension for that, too.
Test shipping methods before setting up corresponding options
It's easy to assume you know what the best shipping option will be, especially if you live in the country you'll be selling into.
But what if you don't?
Even if you live in close proximity to the locations your products will be shipped to, you should still test multiple carriers and speeds before setting up the corresponding options in your store. What's worked for you might not necessarily work for your customers, after all.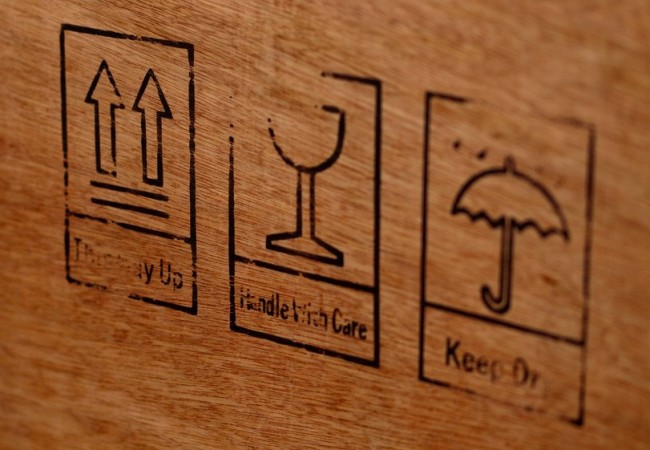 You'll want to see how quickly the packages arrive, of course, but also what condition they're in and how well the boxes were handled. You'll also want to see how quickly tracking information is generated and sent to you, and what kinds of integrations each carrier has with your store.
A test is the best way to try out both familiar and new methods. But how can you test shipping methods before your store is set up? A few ideas:
Contact friends and family who might be willing to receive some test packages for you
If shipping into locations where you don't know anyone, network with other business owners on LinkedIn, etc. to see if you can exchange favors — for example, they let you know how your shipping methods perform, and you try out some test products for them
Finish everything else on your site, and set up a closed beta for a small group who is willing to give their feedback on the methods they choose
Add product information or site content in the appropriate language(s)
Got a multilingual store? Think about ways you can appease all of your customers, not just the majority. Content is something that often gets overlooked on international sites, but it's crucial to providing a great experience for shoppers.
If you don't have many products, it's likely going to be worth your time to add translations of product names, specifications, and descriptions right on the page. Take care to recalculate any measurements, too, if you've got some customers who use the metric system and others who don't.
If you're in a situation where you have lots of products or your customers speak plenty of languages, manual translations aren't going to cut it. In that case, an automatic translation plugin for WordPress like this one will do the trick.
Be mindful of each country's holidays and special seasons
Once your store is up and running, you'll still want to be mindful of the differences between countries or regions and their people. This is especially crucial when it comes to any marketing you might do.
For example, many countries celebrate Christmas on December 25th. But in Russia, Christmas Day is not celebrated until January 7. This means any store shipping to Russia could see orders being placed well up to — or even past — the 25th, when your store might be closed.
Here's some advice on when to run special promotions in your store, depending on the holidays celebrated or the countries you're targeting. (There's even a downloadable calendar you can use to plan everything out!)
Where are you using WooCommerce?
There you have it: tips for setting up a successful international store. By following these tips — and reading our helpful docs, of course — you'll be on the way to creating a successful eCommerce site known 'round the world.
Now that we're through, we'd like to know: where are you building your store? Shout out to us in the comments to share where you're building your store out of, or which countries you'll be selling into. We'd love to hear from you.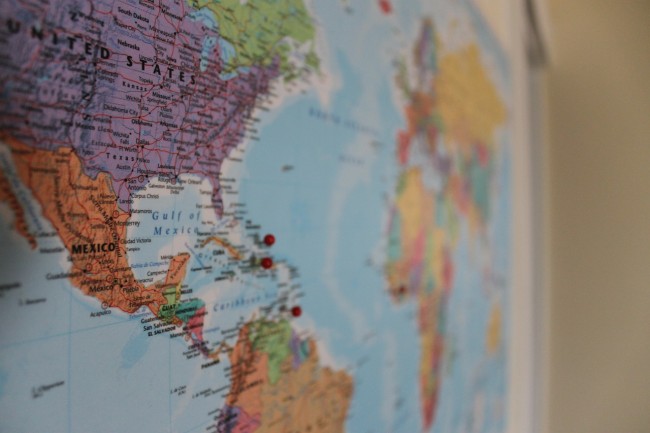 If you're looking for even more ideas, we've collected some incredible examples of WooCommerce stores from all around the world. Visit the WooCommerce Showcase for inspiration and stories from store owners just like you. You can even submit your own store once it's finished!