A little bit of press coverage can boost your sales within a few hours, but keep in mind that you can't build a business based on press coverage alone. If you ever watch Shark Tank, you'll sometimes see how Mark Cuban tears apart entrepreneurs who spend thousands of dollars on publicity and press coverage.
Why is this the case? It's because a business that plans on striking it rich with press coverage is one that doesn't have a clear plan on how to gain customers. Or perhaps the product isn't that scalable. The list of potential problems continues.
Regardless, press coverage is still a nice thing for a business, but you can't focus your entire marketing strategy around it. That's why finding free, or low-priced, press coverage is the ideal route.
With that said, let's have a look at how you can find free press coverage for your online store.
1. Check out what your competitors are doing
This is one of the easiest and most effective ways to find free press coverage for your ecommerce website.
Let's say you run an online store that sells shoes. Lots of other companies offer shoes online, so you've definitely got some competition. The one good thing about this is that you can spy on them and see what they are doing to get the word out about their own products.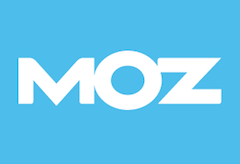 One way that you can do this is by monitoring the websites that are linking to them. You can use a free tool like Moz Open Site Explorer to punch in their website URL and find where their links are coming from.
Not all of these links will help you, but you're bound to stumble upon a few high profile bloggers or magazines that wrote about your competitors in the past. If they wrote about your competitors, you know that they at least have an interest in your industry. You can then reach out to these publications to see if they might be able to put together a story on your company, the products you sell, or something that sets you apart.
2. Reach out to journalists looking for a story
How do journalists find the content they put in their articles? Many of them have contacts that help them find quality quotes and leads for their stories, but the Internet gives them interesting opportunities to reach out more valuable content.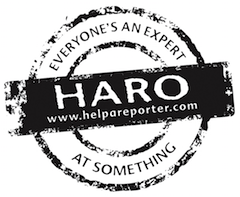 For example, if you use a resource like HelpAReporterOut (HARO), you can find reporters around the US that are looking for interesting content to fit into their upcoming stories. Shoot them a message if your company is related for a little shortcut to free press.
This approach is much better than paying a PR firm to find a reporter, and you actually help the journalist out by spicing up their article. Reporters write tons of articles, but these become something special when they can grab a direct quote from someone in the industry or send readers to a relevant link (like your company's website). So you both win!
3. Find blogs that cover consumer products
The traditional ways of finding free press are extremely competitive, since you have to submit your information to a large website and hope that your submission catches the eye of a writer. And if you're not yet experienced at writing pitches to writers, you may not have much luck going this route.
An easier approach is to find blogs that only write about consumer products, like Uncrate. You can perform a quick Google search to locate other consumer product blogs — there are plenty of them out there.
Once you've found a blog that covers products (or even products in your specific industry or niche), simply shoot them a quick email and ask if they'd be interested in working with you. You might want to let them decide how to approach the coverage, rather than making your own suggestions. They might be interested in interviewing you, or they might want simply highlight your website and products.
Keep an open mind, and don't be afraid to follow up once or twice if you don't hear back after a week or so.
4. Find reputable bloggers in your industry
I like this method for finding free press the best, because it's the truest form of targeted marketing we are going to talk about. The internet is filled with niche bloggers who talk about certain industries or products and recommend items to the readers.
Not only are these bloggers easier to contact than large publications, there are more bloggers to be found with their own dedicated readerships. If your product is interesting enough, you can bet that the blogger will want to write a review about it.
However, you should keep in mind that you should not just send out a bunch of emails to everyone who covers your industry. Search Google with phrases like "best (industry) blogger" to locate the ones that are worthwhile. Read a few of their posts, check their social media accounts, and exchange emails with them before you commit to working with them.
5. Go the traditional route
The traditional way for finding press coverage is tough, like we talked about before. You have to beat out the thousands of other submissions that come in, but it's worth a shot if you truly have a unique product.
For example, you might want to land an article on CNN or Mashable. With these big sites, you typically have to locate a tip or lead page where you can submit a press release or quick email about your product. Sometimes you might have to submit directly to the editor of a specific department, content section or "beat."
If you can somehow manage to track down the direct email address of an editor, you might have a better chance at successfully pitching your product for coverage.
This route doesn't always work, but it's still free. If you do manage to get coverage like this, the major exposure may lead to a rapid increase in sales.
Conclusion
Have you found any coverage for your own eCommerce site? If so, how much did it cost you? If you acquired the press coverage for free, how did you go about doing it? We would love to hear from you in the comments section!
Image sources: Erich Ferdinand, NS Newsflash