The holidays are almost upon us. In the US, a great many sales have already launched, and this Black Friday and Cyber Monday are expected to boast the highest spends in history.
That's all well and good, but if you've just happened to realize what day it is and have completely forgotten to set up any kind of sale… well, there's nothing quite like that dreadful feeling. There's FOMO, and then there's that.
Never fear, however: it's really never too late to set up a sale, discount, or deal in your store. If you have a few minutes and general knowledge of what you can afford, you too can get in on the holiday action — and even set up some marketing, to boot.
Let's explore some last-minute holiday sale ideas you can use right now, next month, or even during a different holiday season.
Aiming for truly fast and hassle-free? Set up a smart discount
In case you missed it, we wrote an entire post extolling the virtues of smart discounts a little while back. If you have time, it's well worth a read!
To summarize, a "smart" discount's specific criteria determine whether or not it automatically applies to a customer's cart. For example, you could set one up that takes 30% off orders of three or more men's shirts. It will only apply when three or more shirts are in the cart, but will do so instantly, no code required.
The huge benefit of these discounts is that you only have to set them up once, and they apply without you or the customer doing anything special. Enable them when you're ready, disable them when you're done. Pair with a site-wide banner or on-page notice to advertise.
A few ideas for quick and easy smart discounts:
Buy x items from a specific category, save $y
Buy x items total, save $y (or take z% off)
Spend more than $x, receive $y off your entire order
Cover their shipping costs
Shoppers hate paying for shipping. Even when it's affordable, it can still be an unexpected cost — which 56% of consumers cite as the reason they abandon online transactions.
If you've got a little wiggle room in your budget and need a last-minute idea to compel shoppers to stay with you, make your shipping free. You can do it on every order if you're feeling generous, or just on orders over a certain amount if you want a shot at covering costs.
One tip on offering free shipping without losing much (if any) money: if you know your average order value, make the free shipping threshold about one product above that. So if your AOV is $40 and you mostly sell $10 goods, you'd aim to offer free shipping on orders $50 and up.
The above tactic is how most retailers get their customers to order a bit more than usual (and recoup their shipping costs), but still offer some kindness during the holiday season.
Clear out your stock: discount or give away your goods
If you're aiming for something to set up in a hurry and have a full warehouse to empty out, this one's for you.
Discounts aren't right for every store, but if your margins are healthy enough, you can attract more customers by offering instant savings on your goods. Said savings can also help you move merchandise quickly, making room for newer or more desirable stock.
So, if you're trying to clear out last season's styles, mark them down by 30% and call it a holiday special. Have a new product model coming in? Slash the prices on the current one to make room.
If you have products that you are desperate to get rid of — like old stock, discontinued goods, or items you've found literally lying about the warehouse — you can advertise a free gift with orders over a certain amount. Then toss said products into the box and ship them out. Quick and easy.
Giving away leftover or unwanted items to customers might feel a bit cheap, but shoppers love free gifts. They can even help motivate purchases, much like free shipping might. So if you've got the margins and need to make space, go for it!
Offer a discount off their next purchase
If you're aiming to run a sale for Black Friday or Cyber Monday, you really don't have much time. Even the above ideas take some planning, not to mention manpower (shipping, marketing, website management…) you could be short on at the moment.
So, let's take an idea from some of the big box retailers. Some of these stores are selling pricier items (like tablets and computers) at or near full price, but are offering gift cards toward the customer's next purchase at checkout.
Aha! Hopefully you're thinking what we're thinking.
The summary is this: offer your customers a gift certificate or discount off their next purchase if they buy with you now. You might not have anything on sale right now, since you don't have time to set it up. But maybe you will in a month, when they come to shop with you again.
"But," you might object, "won't this still take a while to set up? I'll still have to find a way to give them the discount."
If you're using WooCommerce and the always-versatile Smart Coupons extension, this is actually quite quick. Smart Coupons allows you to automatically extend a coupon post-purchase to a shopper who's bought a specific item. So you could make this coupon appear for all items… or just a select few.
To further this idea, the coupon conditions are entirely up to you. Want the coupon to be for 50% off and only good for a single day? You got it. 20% off and good for all of December? Of course.
To recap this idea:
A customer makes a purchase with you now at full price
Based on your Smart Coupons setup, they'll automatically get a coupon code to use on a future purchase (the unique code will appear at checkout, no interference from you required)
The customer can return during the code's activation period and apply it for a discount
Smart Coupons has plenty of amazing capabilities, but if you're running late on your holiday discounts and want to get not one, but two purchases out of your shoppers, it transcends "amazing" and becomes "phenomenal."
How to market your last-minute sale of choice… fast
Running a stellar sale at the last minute is a feat in and of itself. But your efforts could be wasted if you can't catch your customers' attention and get them to your store.
Although your time is undoubtedly limited, you'll still want to find a few ways to market your deal to the customers who might not naturally think about your store when they're looking for holiday sales. Here are some ideas for you, ordered by fastest to not-as-fast:
Publish social media messages about the sale to all of your channels. If you're about to be out of the office, Buffer is an ideal tool for this (and one we use ourselves): it lets you schedule tweets, posts, and now even pins in advance, plus it's super affordable.
Deploy a sitewide notice. If you're using WooCommerce, this is built right in — head to WooCommerce > Settings and customize the text. Add some HTML to get a link in there and you're golden.
Add in-cart notices or calls to action. Again, with WooCommerce, you can do this in a snap with the Cart Notices extension. If a customer needs to spend another $20 to get a free gift or have their shipping covered, it should only take a few minutes to set up that automatic notice.
If any products are marked down, customize their pages. This can be as simple as adding a bolded piece of text to the product copy that says "now through 12/1, save 30% on this item instantly!" If you have extra time, design and add a graphic instead. Just remember to remove the customization later!
Set up a remarketing ad on Facebook. Some customers might visit your store and like your sale, but get distracted. Tempt them back with a highly targeted ad. Here are some instructions on setting one up.
Create and send an email campaign. Emails usually take a while to create, but if you've got a solid template, your copywriter on standby, and a graphic ready, go for it. This is by far the best way to get a customer's attention during the holidays, but also the most time-consuming on your end.
You can do just one of these things if you're really short on time (say, if you've only got fifteen minutes to burn before grabbing the turkey out of the oven so that doesn't burn)… but ideally you'll do a combination of three or four.
Our recommendation: start from the top and work your way down until you run out of time. Email is the most ideal solution and typically the most profitable, but the more bases you can cover, the better.
What are you waiting for? Start planning with a little help from us
If you started reading this post with a feeling of dread deep in the pit of your stomach, we hope these ideas have shown you that all hope is not lost. It's never too late to get in on the holiday sale action. Heck, depending on where your customers are located or what holidays they celebrate, you might even be getting started early!
If you've got another minute to spare, we've got a special gift for those of you who have made it this far, and we think it'll help you plan your holiday promotions through the rest of the year. Enter your email address below and you'll get a free printable calendar that you can use to plan out major holidays, promotions, and special events — basically, everything you need to stay on track.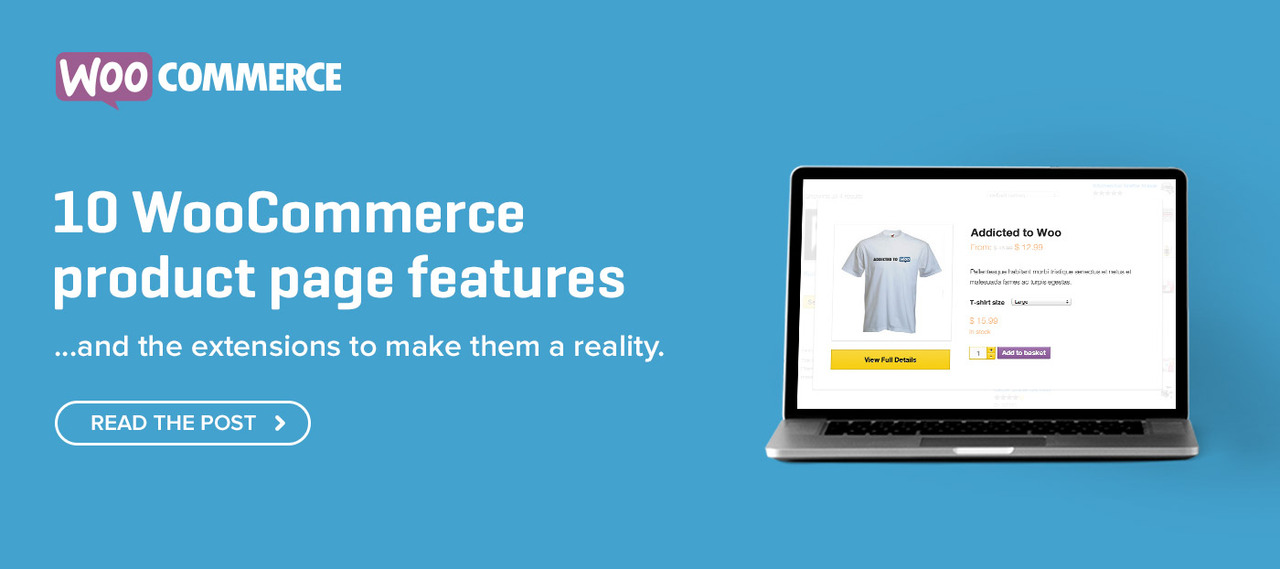 Woo! Thanks for signing up.
Click here to download the calendar.
If you lose your download or need a fresh copy, just come back to this post 🙂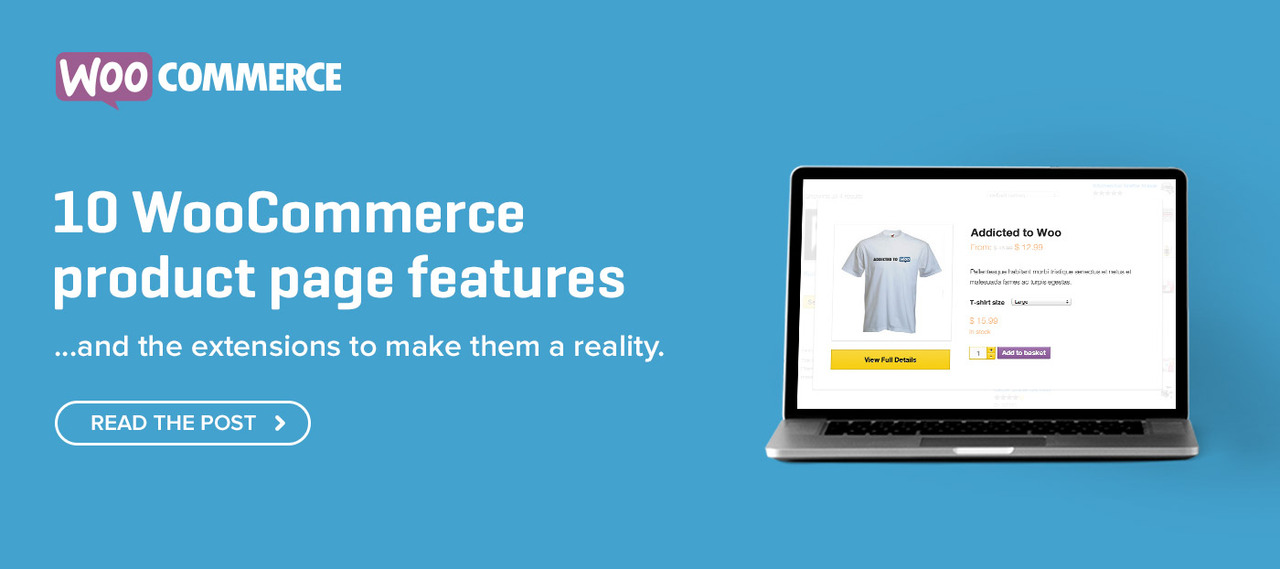 We hope these ideas have helped you come up with something great that you can offer to your customers. Whether you're planning for Black Friday or beyond, we know you can create an amazing deal. Feel free to show us what you came up with in the comments!