Running an online store would be far easier if you could read the minds of your customers, wouldn't it? It would at least take much of the guesswork out of your decision-making.
Well, there's one function already built into your site that lets you come close to reading minds. It can provide valuable insight on what your customers want, what you're delivering… or where you might be falling short.
As you might have already guessed, this magical-sounding feature is the site search.
Your site search isn't just a convenient gateway for your customers to get what they want — it's also a way for you to understand what they're looking for, what they expect from you, and how you can improve your online store to better serve their needs. By regularly evaluating these searches, you'll be able to not only have a better understanding of your customers, but also — potentially — make needed improvements to your store that will help grow your business.
Let's go over how your site search can play a bigger role in your growth, starting with a closer look at its value for you, the store owner.
The value of understanding customer searches — and the importance of acting on them
If you sell shoes in your online store, you'd probably assume that customers using your built-in site search are looking for specific shoes. "Sneakers," "black flats," "Nike" and so on.
But what if a large majority of your customers aren't searching for shoes at all? What if they find the shoes they want right away, via navigation, and then become curious about the availability of accessories like shoelaces and insoles?
Unless you review your site searches, you might never guess that shoe accessories are one of the most popular queries — or that so many of your customers expect you to carry these items. This not only helps you better understand what your customers want, but creates a new opportunity for you to add value to your store.
Knowing what your customers are searching for gives you a better idea of what they expect you to have. And if you find something unexpected, you then have the opportunity to act on it, and perhaps make more money in the process.
Ready to dive into your own searches? Let's get started.
How to find out what is being searched for on your site
First things first: look for a report. Many eCommerce platforms either have a reporting system already built-in for your site searches, or allow an extension/plugin to be installed so you can keep track of this.
If you're using WooCommerce, a free extension like Instant Search + can help you not only beef up your on-site search, but also keep a record of what is searched for. The extension keeps track of both queries with results and those without so you can clearly see what your customers are or aren't finding.
If you don't have a built-in search report or aren't using WooCommerce — or simply don't like your available options — you can look at integrating with Google Analyrics. This first requires Google Analytics to be set up for your site.
Once that is done, you can follow the instructions here to set up Site Search and track searches from your Analytics Dashboard. Searches will then be accessible from Reporting > Behavior > Site Search.
Look for the searches that require action: products, pages, and opportunities
Once you have a system set up to keep track of your visitors' searches, you'll need to wait at least a month. Valuable data won't be collected overnight, and clear patterns won't emerge until at least a month (maybe two, if your store is small) has passed.
Once some time has gone by, however, you'll be ready to dig in. Pull up your report and look for these three types of searches:
Products
Pages
Opportunities
Let's elaborate on what we mean — and which searches, specially, require action to be taken — a little more.
Product searches
Think back, if you will, to our example of the shoe store. Say one of your best sellers is a pair of women's shoes — modest black wedges with a strap across the middle.
These shoes show up in a search for "wedges," "small heel," "black shoes," and so on. But they don't show up in a search for "Mary Janes," which is a common description for a shoe of this style. And as it turns out, quite a few customers have left your store because they assume you don't carry any Mary Janes!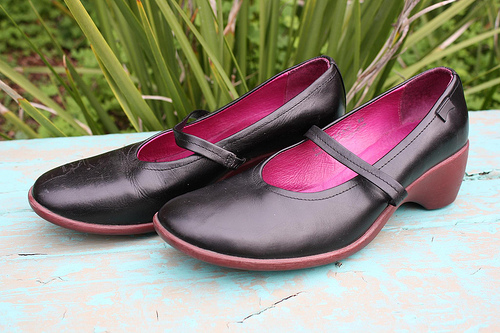 These missed opportunities are what you're looking for. Sometimes our customers describe things differently than we do, and all it takes is a little nudge to remind us to speak their language — not just our own.
Try to follow this process:
Look for alternate names, descriptions, common phrases, or even very common misspellings that you can clearly associate to your products
Add the most popular terms to your product descriptions, or perhaps in the title, product name, or other data fields (depending on its importance/presence in search)
Keep track of the items you adjusted, and watch their conversion rates to see if they increase over time
Page searches
Sometimes your site visitors won't use your site search to find products — they'll use it because they have questions.
If you see frequent searches for things like "return policy," "customer service," "phone number" and so on, this indicates that visitors might not be able to find the path to these answers quickly by scanning your menu or looking through your footer.
The resolution to this situation is to make the pages that answer these questions more evident in your site navigation. "Return policy" searched for often? Put a link right to it in your footer. "Customer service" a big priority? Link it up right at the top of your site.
Making these pages more accessible can have benefits beyond reducing searches. So don't worry if you have to spend a little time reconfiguring things — your customers will appreciate it.
Opportunities: if you can't take action now, remember these for later
Now comes the really interesting part of all this digging into search data — finding out what visitors want, but you don't have.
It's often equal parts intriguing and disheartening to see what searches turn up zero results. Intriguing, because you might think "I never thought to carry that, what a good idea!" But disheartening, because you might also think "I've been letting my customers down."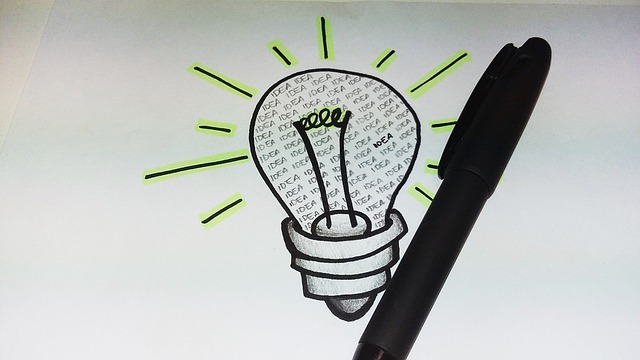 First of all — relax. If a shopper really wants something, they'll let you know. That's what email and social media is for.
What should you do with these searches? Well, that's up to you. But if you can't take action now, due to budget or time constraints, save the best or most popular searches for later.
Then, the next time you're looking for ways to grow your store, you can go back to your list (or check on these searches again) and handpick the products your customers suggested themselves.
It's almost like reading their minds!
Make changes (or run A/B tests) and monitor for improvements
Once you've discovered what your shoppers are searching for and not finding, you'll have plenty of insights with which to improve your online store.
If your store is large or you find a lot of data, however, you might feel overwhelmed. Keep in mind that it's okay to start small — you can change one thing at a time, add one new product each quarter, and so on. Work at your own, comfortable pace.
Don't hesitate to run A/B tests, either — especially in the event of those page or question-oriented searches. Major changes to your navigation can be helpful, but they can also affect other aspects of your site. An A/B or split test will give you more confidence in your changes.
No matter what changes you make, keep a close eye on the results. You should be looking for:
Increases in conversion rate on any products you added search terms/keywords to
Reduces in search for questions, help-related terms, or pages previously referenced frequently
New sales for any products added based on customer demand
Check on your site searches periodically
Finally, don't just go through this exercise once and call it a day. The wants and needs of your customers change regularly, so evaluating your site searches is something you should do regularly, too.
Try to schedule a time to perform a search evaluation and the ensuing action plan once or twice a year, or perhaps even quarterly if you have a large store or a wide selection of items. This will keep your customers happy and your store current with their needs.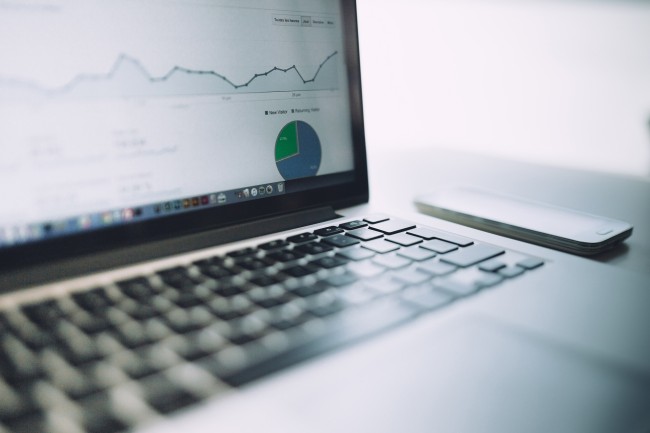 Of course, if you get direct requests in the meantime — "I think you should add this product!" — you can always act on them. Don't wait until something shows up in search to move on a good idea or necessary site change.
Site search insights offer you an incredible opportunity to improve your store
We all sometimes wish we could get inside the minds of our customers. Well, the insights offered by your site search offer you an opportunity to do just that.
By regularly reviewing your store's most popular searches, looking for opportunities, and addressing any issues or gaps, you're able to deliver a better shopping experience to your customers. If they notice the changes, they might think you're a bonafide mindreader. But we'll keep your secret safe, friend. 😉
Have any tips or insights of your own on the topic of site search? Or any questions you'd like us to answer? The comments are open — let us know what you think.
Header image credit: nicholasjon