When Chris Harvan and his wife – both artists – went through a painful season, losing a number of people close to them in a short space of time, their response was to make art.
Woodwork, sculpture, and creative expression helped them navigate their grief, and they decided to find a way to share this discovery. Today, Memento's striking cremation urns and commemorative products can be purchased in funeral homes and online.
There's a rocket-shaped child urn that will stop you in your tracks. It is incomprehensible how someone in a position to need a child urn must feel – yet these are Chris's customers.
His mission is "to nourish human need and hopefully ease even the smallest bit of anguish in times of loss."
Here's the story of how this empathetic and inspiring deathcare industry business came to be – including learnings, challenges faced, and the power of shared experience.
A Haunting Brand Research Call
I had the privilege of crossing paths with Chris on a WooCommerce brand research call earlier this year. We had been chatting with a number of customers to learn more about what they love (and don't love) about Woo, and Chris took an hour to talk us through his experience of building his store – he had a decade of experience building websites for clients and was an early adopter of WooCommerce when it was first released in 2011.
When he spoke about his business, I was struck by the beauty of using art to support people who are grieving. The death care industry is not a simple one, yet here was an artist committed to finding a way to serve others in their darkest moments:
"This was one of the worst days of our lives and I know the urn made it just a little easier than it would have been without. It's in our living room now and when friends come over and see it, they comment on the excellent craftsmanship of the urn and how perfect it is." said one customer.
From Fine Art Graduate to Developer to Artist-Entrepreneur
Chris graduated from college with a concentration in academics and art. He originally assumed he'd be a sci-fi/fantasy illustrator, but soon learned that he was stronger at sculpture than drawing. When he left art school, the web development industry was taking off; he taught himself to code, slice up Photoshop documents, and turn them into websites.
In 2003, when several members of his and his wife's family died in quick succession, they turned to art. Why do people make art when they are grieving?
"It's a middle finger to death and a way to live on, cope, and help the family cope," he explains.
For Chris, it was mostly woodwork, frames, and exploring ways to display odds and ends from a person's life to commemorate them. Finding great comfort in the process, he turned to helping others commemorate their loved ones, predominantly through commissions and urns.
The business was officially incorporated in 2012 in the state of Ohio.
Why WooCommerce?
"Hi. I am going to drop a few plugins into WordPress and now I have an ecommerce store."
This is how Chris describes WooCommerce. He cites ease of use, flexibility, and the wide variety of plugins as its biggest assets. Affordability was another key factor in his decision-making. Having worked with everything from from-scratch solutions to Etsy, he believes that "for what you get out of WordPress and WooCommerce for the cost, in most situations, you can't do better. And can customize within them if you need it."
Being able to hang your sign up and not have to use Etsy, and sell stuff online, is amazing. WooCommerce is affordable, gets regular updates, and keeps up with what is going on on the internet.
"Shopify tries to make things super simple. Etsy is very very easy to use. There is a certain amount of technicality that goes into how a WordPress website all rolls together. Making WooCommerce work requires a little more technical skill, reading, research, and understanding. WooCommerce is like Robin Hood: It gives small businesses a way to compete," he says.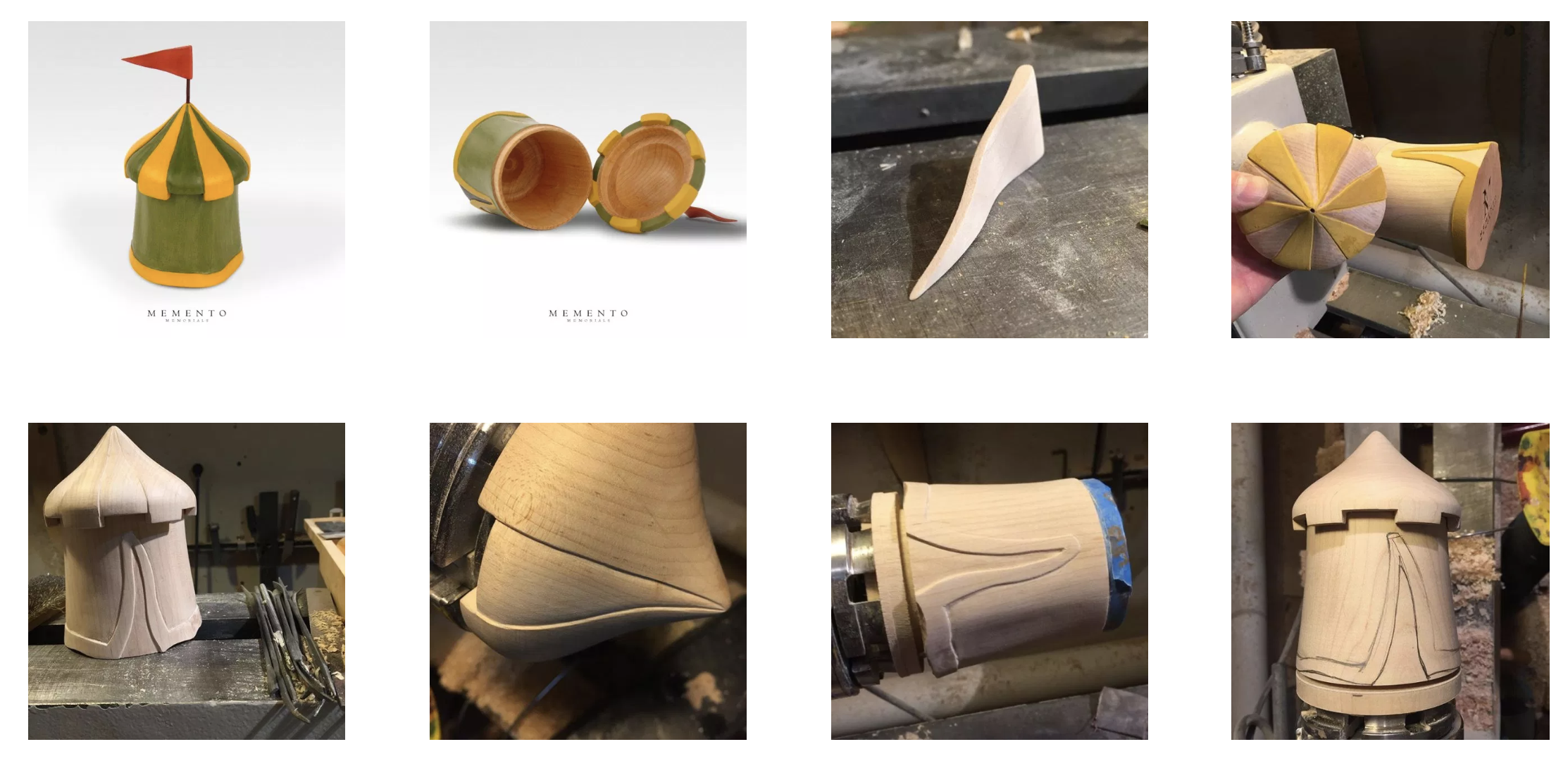 Under the Hood of Mementomemorials.com
Here are a few of the extensions Chris uses to power his store:
Three Lessons from Building WooCommerce Sites
1. Know when to build it yourself and when to partner.
"There is never an end to the things you will need to learn to be in business. You will always be growing and occasionally have your hide handed to you. WordPress is one of the better tools to have in your belt. If you use it once, you will likely use it again. There are enough resources online to teach yourself. I did."
2. It's worth doing your research on pricing.
"Pricing on 'hunch' rather than research is risky. If you can center pricing around your business's mission you will have no reason to doubt your decisions when they are called into question (and they will)."
3. Commissions versus easily repeatable products
"Commissioned works have taken a back seat to our product lines, for now. We suspect that there is a high possibility of a sustainable and maybe even very profitable business doing custom work in our industry, but not without massive media exposure and/or as a compliment to set production lines."
The Power of Starting with Why
Chris and his wife have found a way to use arts, design, and craft to support those who are grieving and build a sustainable business at the same time. At every turn, you can feel the power of the why driving their efforts:
"People talk about the source of creativity: does it come from a higher being or the universe? Why are people given gifts to do something or the energy to master a craft? I've spent a lifetime trying to get good at woodworking and making things and designing things and channeling my creativity into usable products. Having someone write a review and tell me how meaningful an object that I made with my hands and designed helped them deal with one of the most difficult points of their life. That's why."
This is a pretty compelling raison d'être. We're inspired by the Harvans and proud they've chosen WooCommerce.