When we are not designing themes here at Woo Headquarters we are tweaking and improving the process of delivering those themes to you. At least that's what we were doing last week.
We thought it would be a good idea to document the changes we implemented last week with the honest reasoning behind the user experience tweaks. First let's have a look at the theme listing page, as it was last week: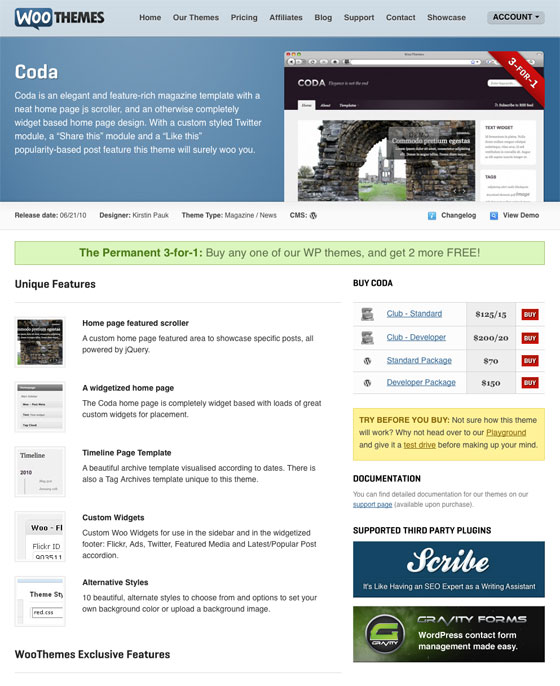 After much deliberation we decided we weren't entirely happy with the user interaction process required when buying our themes, and the confusion of having four call-to-action buttons taking you to the checkout page.