More than half of Americans either own or work for a small business, and every year since 1963 the United States has celebrated National Small Business Week to recognize their critical contribution to the economy.
This week we're celebrating some of the small businesses that include WooCommerce as part of their toolkit.
Something else making a significant contribution to the economy: eCommerce. On Cyber Monday alone in 2015, the world spent over $3 billion online! Digging out a piece of that pie isn't always a sure thing though, especially with all the competition.
We asked the WooCommerce community to share their top eCommerce small business tips and they delivered. Read on for our favorites and some learnings you can borrow.
Begin as you mean to go on
Kristina Plauche of Farmersmarketbaskets.com offers our first tip, which is to start your business with the capacity you'll need not only immediately, but in the future:
Never think "I can just do this for now and then when I get bigger I'll change." Changing your business while it's operating is like trying to change the tire on your car while you're driving down the road. If you want to be at a certain price point or have the capacity to scale, start out that way. Chances are you'll grow into it if you start with that functionality.
Your customers are the air you breathe
A customer who gets refunded knows your business is trustworthy and may yet come back for a larger purchase. A snubbed customer ain't gonna come back. It's better to lose money in the short term and prove you're a caring business than guard your cash too jealously.
Grand advice from Ben Farmer of Vein-tap.com!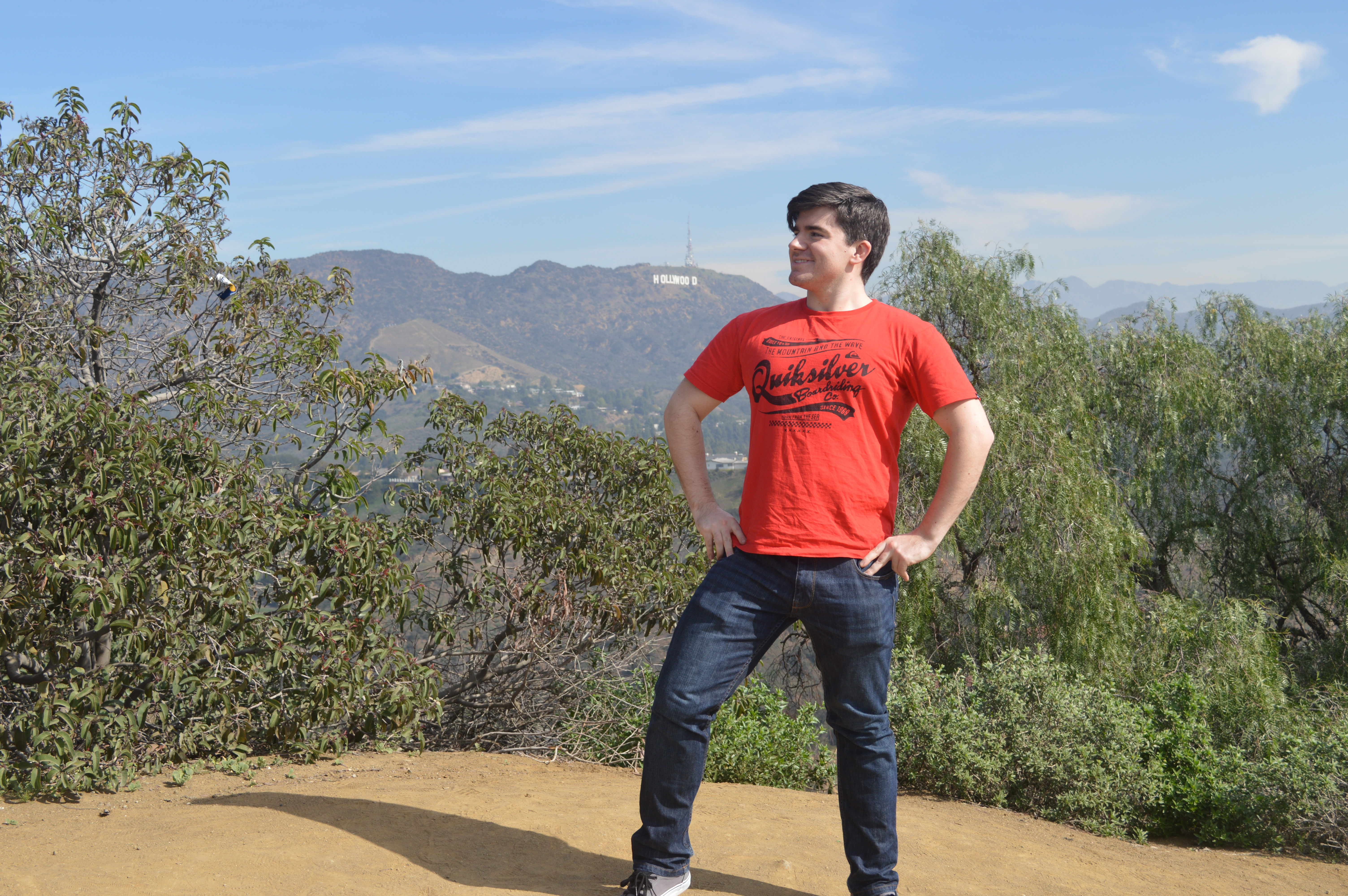 Adding live chat creates a "big" impression
John Magyar of OrangeBlade.com suggests making your business look bigger by adding a live chat option (among other things):
Offering customers relevant content and adding a chat plugin to your website can make your small business look and feel like a larger company.
Orange Blade uses Pure Chat to get this done. Other live chat options for WooCommerce stores include Olark and Live Chat.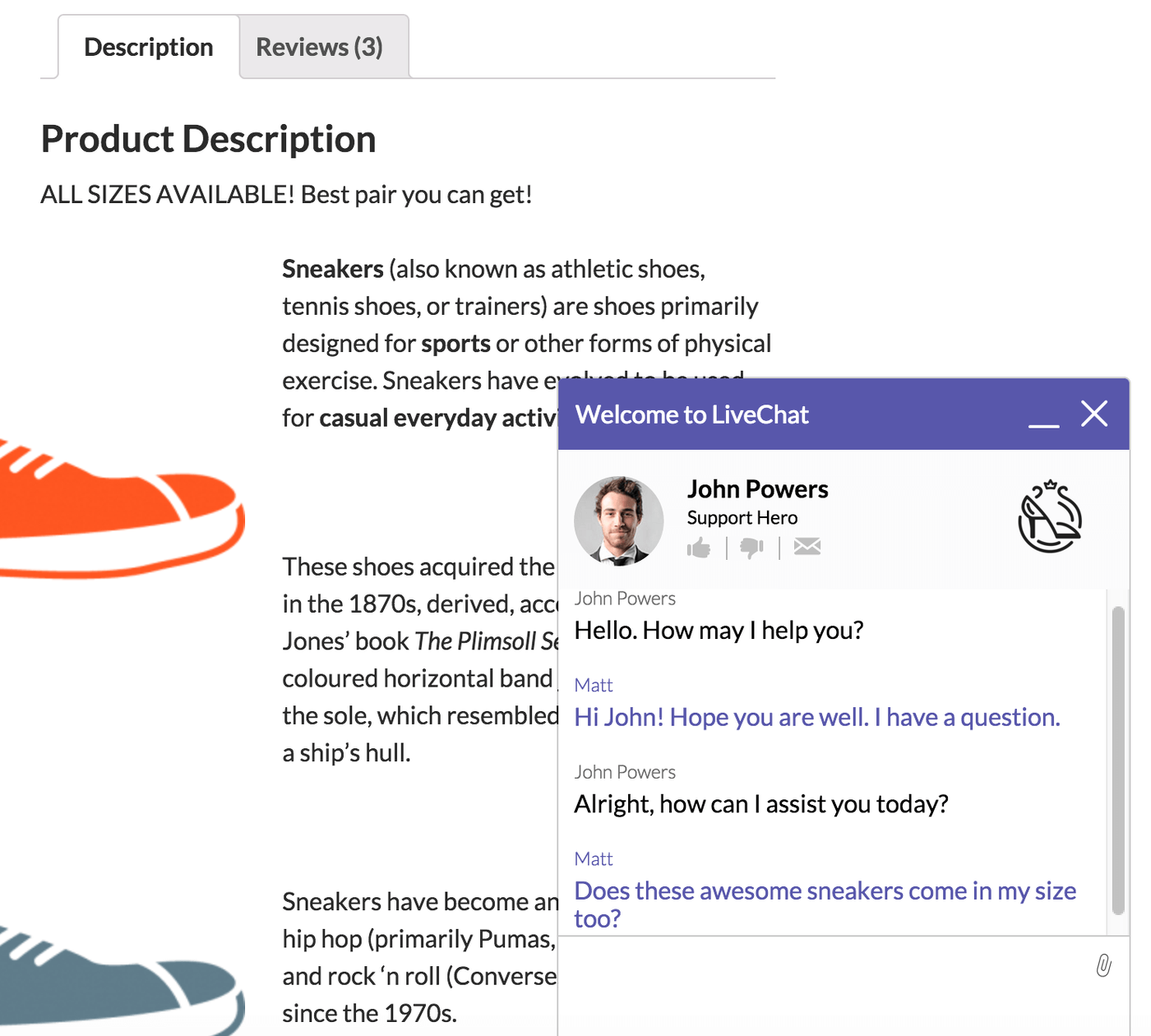 Get accounting help early on
Get an accountant to help you early on in choosing and setting up your company early on, with the future in mind, especially if you have co-founders, or if there is a chance you can sell your company in the future. Speaking from experience, the right structure will have big tax benefits down the line.
Sage advice from our very own Magnus Jepson, co-founder of WooThemes.com.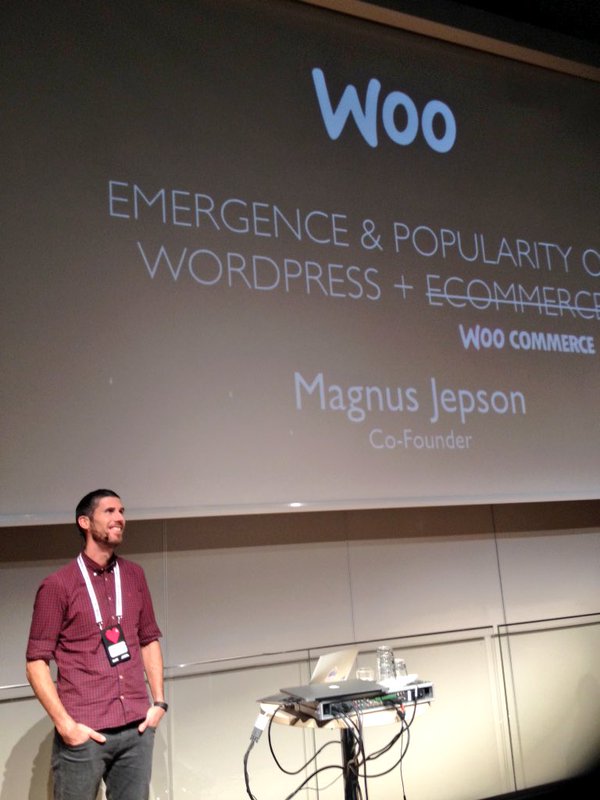 The more activity your site has, the better
Jennifer Oldridge of StemsEventFlowers.com says to keep your store's site busy and active — and to DIY to save some money.
The more activity your site has, the more relevant your business will be on search engines. Don't pay some outside company to help you on your search engine status, you can do it more efficiently and save money in the process! Learn how to update your own webpage and do it frequently with fresh photographs and announcements.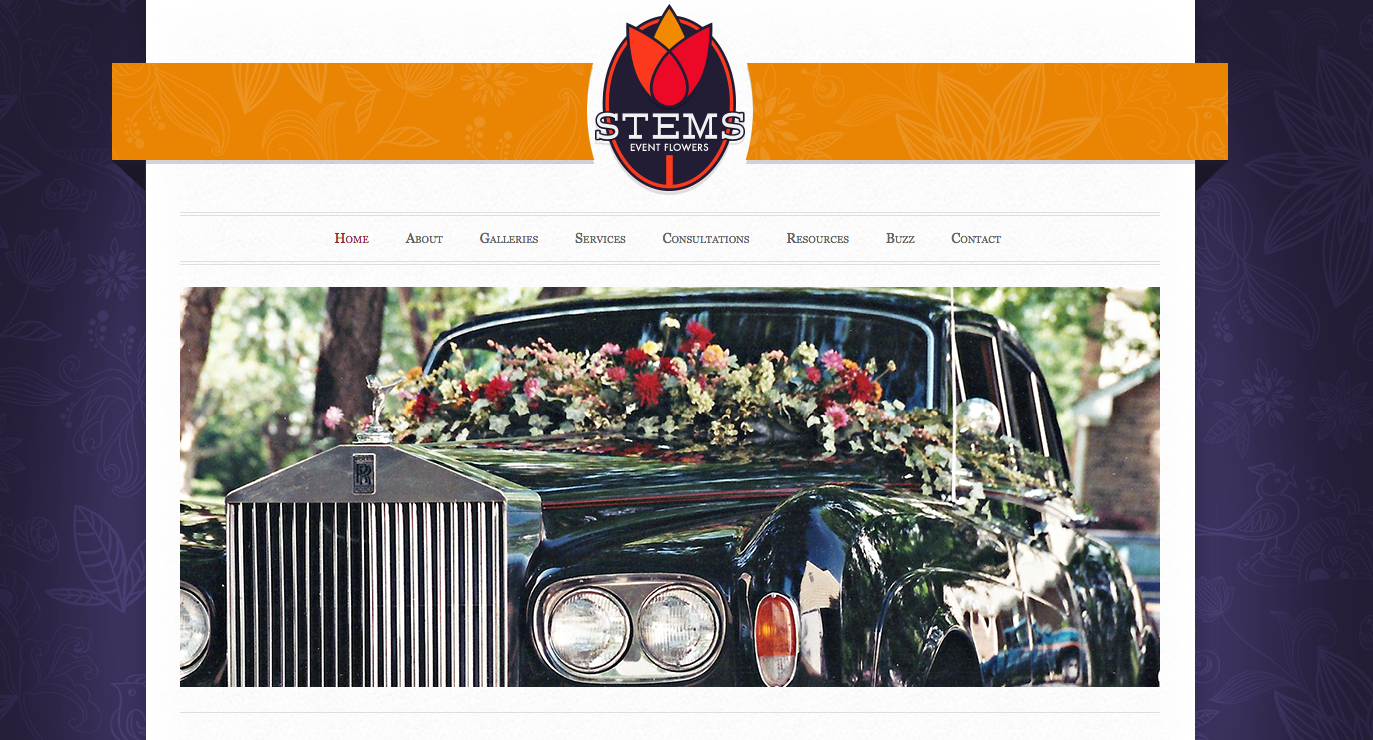 Spend your time on what you're good at (and it's probably not taxes)
Some more advice from our own Magnus Jepson:
Your time is best spent on what you are best at. Tax is something that can cause a lot of stress for new or small businesses, and wastes precious time. Don't avoid taxes; if you are selling internationally, get someone else to handle your VAT calculations (e.g. Taxamo) so you don't have to worry about it.
Learn from other people, but trust yourself
If everyone is telling you to do things a certain way and you keep thinking something different is better, act on what you think, not what "they" say. You have to live with the decision, "they" don't.
Kristina Plauche of Farmersmarketbaskets.com offers this key piece of wisdom. We love it!
Speed is crucial for your store's performance
According to Michael Savage of Lynxdefense.com:
Taking the time to optimize your store for speed is something you won't regret.
We agree with this wholeheartedly! Site performance is a big factor when it comes to customer experience, and no shoppers want to wait around for ages for your pages to load.
And a few final standalone gems
We leave you with these last few quotables from WooCommerce store owners who were kind enough to pitch in their final bits of advice and ideas for their fellow small business owners:
"Determine how your brand solves target audience pain points." – Scott Bauer of Memory.net
"[Tasks] always take longer than you think – allow for 3x the amount of time." – Kely Fallis of Remotestylist.com
"Use only high quality images to show off what you're selling, even if it's a service." – Michael Savage of Lynxdefense.com
"Watch your cash flow and always double the time to complete projects." – Ed Sward of Smglink.com
Join us in celebrating and supporting all small businesses
Running or starting up your own small business? We salute you, and we hope these practical tips have given you some insight into what will lead you down the path of success.
To see a collection of these (and many other) small businesses in action, have a look at our Celebrating Small Business Week board on Pinterest. Perhaps you'll find a new fellow business powered by WooCommerce to support. 🙂
Have any advice of your own to share with fellow business owners? Let us know in the comments what you have found to be some of the best ways to keep the fires burning bright!