If you don't already sell physical products, adding them to your existing online store can present a fantastic opportunity to grow your revenue — and your relationship with your customers.
With limited time, resources, and budget, however, adding physical goods might sound like a good idea, but seem difficult to actually accomplish. Not everyone can store physical stock, rent a warehouse, or juggle the logistics of shipping.
So what's a store owner to do? Start at square one: add simple physical products that compliment your existing business and don't require you to drastically alter your store to sell.
Whether that's through small treats for customers or dropshipping goods, there are a few ways to go about this without breaking the bank. Let's take a look at some of them.
Start with stickers for casual fans
One of the most common ways that businesses dip a toe into the water with physical goods is with tiny gifts or pieces of swag for existing fans. If you have customers that love you, they may be keen to share that love with others — and it's up to you to make doing that as easy as possible.
One inexpensive yet effective physical good to try: stickers. Stickers don't take up much room, can be shipped in an envelope (i.e. for cheap), and can be affixed to a multitude of surfaces that potential customers might see, from laptops to cars to lamp posts and more.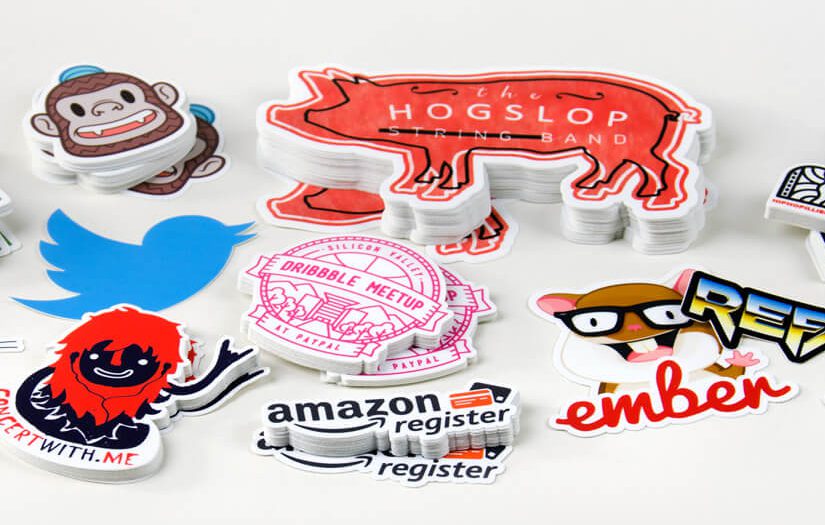 If you can find a company to print a batch of stickers for you (we recommend Sticker Mule), you can make use of them in several ways:
Ship them out to customers who have purchased a digital product
Put them out as a free treat to visitors to your physical location (if you have one)
Offer them as a treat to those who have given you feedback or helped you in some way
If they're very large or you have a big pack of them, sell them! (Just don't make the price too high)
Here's what Amber at Lost Forty Brewing says about their use of stickers:
From the large format stickers we sell in our taproom to the smaller die-cut stickers we give away, stickers are an integral part of the on- and off-site brand experience at Lost Forty. Because we encourage our fans to "get lost," it was important to us that piece of our identity could be taken with our Lost Forty drinkers on their adventures.
Stickers give customers, supporters, and fans a piece of your identity to take away with them, just as Amber says. If your brand is already established and you have fans who are eager to spread that love, stickers can be a great first step.
Consider t-shirts and printed goods for growing brands
Beyond stickers, there are several ways to add physical goods to a non-physical store — and several types of physical goods you can add. Another item in the same vein as stickers, though, is t-shirts.
Customers flock to t-shirts because they're an easy way to show their love. They're also inherently more visible than stickers: put on a shirt, and everyone you meet can see it and ask you about it.
Shirts with your logo, slogan, or something else pertaining to your brand can be sold online with ease. Though it might sound like a lot of work, services like Printful have made it easy to add custom shirts — and other printed apparel like hoodies or hats — to any store.
When a customer places an order for a shirt, the order is transmitted to Printful to be printed on demand, packaged, and shipped directly to them. Printful prints on demand, so no one has to worry about keeping goods in stock (especially those in multiple sizes or colors).
A quick primer on how it works with WooCommerce:
Want to give Printful a try? Have a look at our extension, which flawlessly integrates your store and Printful so you can fulfill orders without stocking products or dealing with shipping.
If you have an established store and are looking for a way to add physical products that resonate with your customers — and, like stickers, could help spread the word — consider adding t-shirts or printed swag. What's more delightful than customers literally wearing their love for you?
Link to beloved products and make a little money on each sale (affiliate style)
Depending on what you offer on your existing WooCommerce-powered site, you might have a few select products you want to recommend. For example, if you sell digital content, there may be a helpful book you think your customers should read; if your site directs customers to your restaurant, you may want to link to the sauces and condiments they love (and want to buy).
What you may not know is that you can link out to these off-site items and make a little money each time they're purchased. The key to this is finding stores that support an affiliate style model, and can provide you tracking links with which you can earn commission.
You can use affiliate links in WooCommerce by setting up an "external" product. These products are set up similarly to stocked items, except they have a URL that is linked in the place of your usual "add to cart" button.
You can read about setting up external products here, as part of our series on managing products within WooCommerce.
As far as finding affiliates is concerned, this can be a bit tricky, but the Amazon Affiliates program is always a good starting point, as are networks like CJ Affiliate (which can put you in touch with hundreds of retailers).
Add products to your store and work with dropshipping partners
Perhaps selling stickers or shirts isn't for you — you may not yet have a brand that has that kind of recognition. And perhaps you don't feel comfortable linking to other stores and only pulling in commission as a form of profit — which can, admittedly, be limiting.
There's one final option to consider if you want to sell physical goods and want to fully "own" the experience of your shoppers while making a profit, but still don't want to hold stock: dropshipping. With a dropshipping program, you can create a full-fledged online store filled with as many products as you like, but avoid the need to hold even a single product in storage.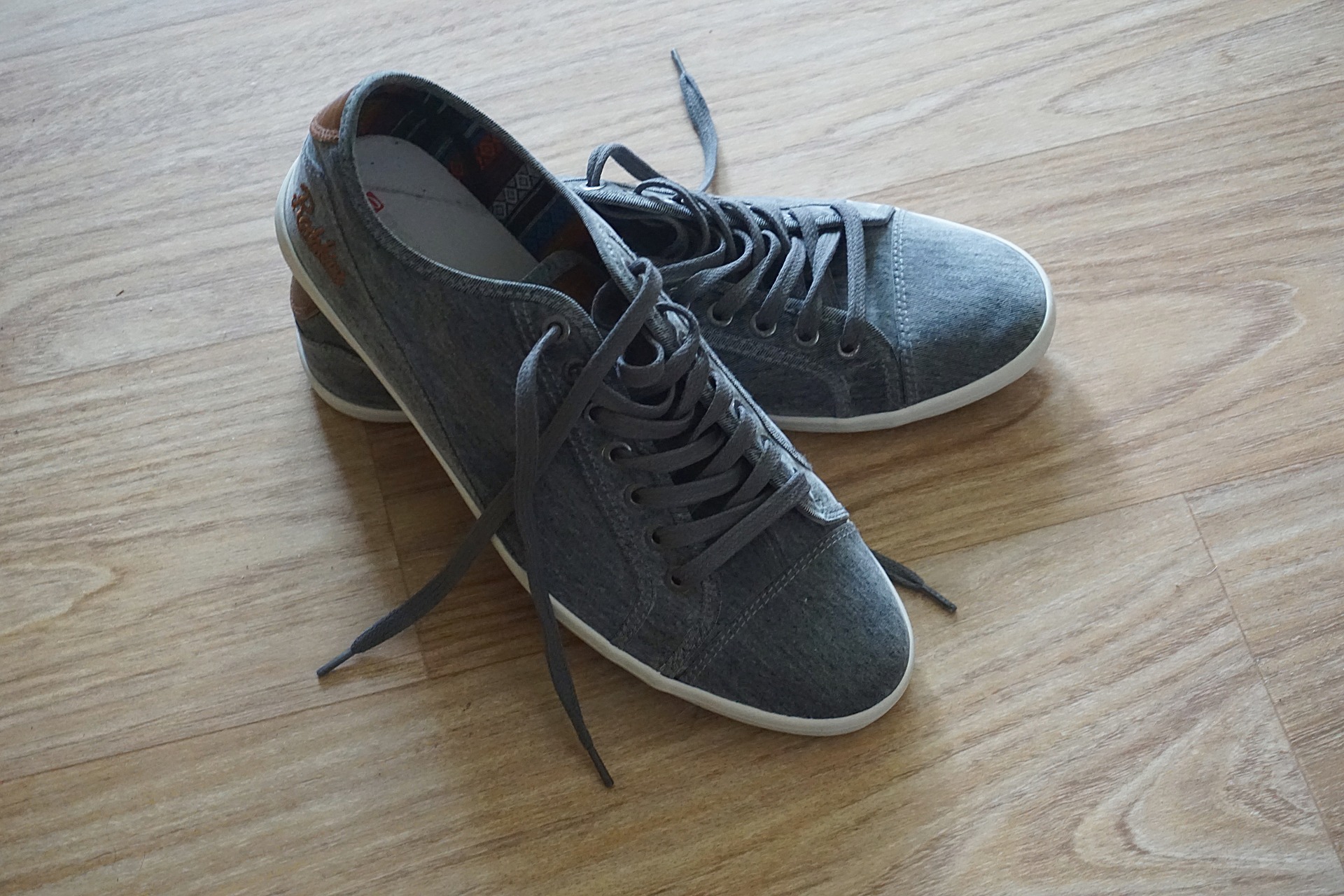 Setting up a store powered by dropshipping will require some initial hard work and outreach to get working: you'll need to make contact with vendors and partners who are willing to ship their goods to your customers. Depending on the industry you are selling in (or plan to expand into), finding these contacts could be easy or it could take some time.
If you're short on space and still want full control over what you sell without the offsite redirection of affiliate links, dropshipping can be a fantastic way to "test the waters" for physical goods. Next step: inventory.
For a full guide on getting started as with dropshipping, read through this step-by-step post. You can also read through this guide on finding reliable dropshipping partners, which includes a few contacts to help you get moving.
Selling physical goods doesn't always require a warehouse
Adding physical products to your store can be an amazing way to make a little more money and grow your relationship with your customers and fans. And as you've seen, there are at least four ways to do it that don't require a warehouse, complicated logistics, or a huge investment of time or money.
If you don't already sell physical goods, what do you think about these ideas? Do you think any or all of these might pan out for your own store?
Give us a shout in the comments to let us know what you think and if you're planning to start with any of these ideas. We'd love to know what your next move is!
Header image credit: Daniel Y. Go (CC BY-NC 2.0)