There are plenty of ways that a clothing or fashion business can be marketed online. Social media is a popular choice, and we've also talked about how coupons, discounts, or even giveaways can lead to increased popularity.
If you've tried a few marketing methods and aren't yet seeing the increase in reach or sales that you're hoping for, here's another option to consider: blogging.
Creating high quality, engaging content can have benefits ranging from better awareness of your brand all the way up to an increase in sales. And consider this: one study showed that businesses with active blogs received approximately 55% more visitors to their website than those without.
If you aren't already blogging as a way to grow your online fashion business, now is the time to start. Today we'll share with you why this marketing method is a perfect fit for your store, how you can get your own blog up and running, and some tips to keep in mind as you create your content.
Let's get started!
Why blogging is a natural marketing fit for online fashion stores
We've explained before why content marketing is a natural fit for some industries and businesses. It's seen as more authentic than many other marketing methods, and can have huge benefits for your ranking in search engines, too. But let's take a look at how producing content can benefit a clothing or fashion store specifically.
Fashion is one of the most popular topics for bloggers to write about. A high number of individuals use their blogs to share fashion tips, ideas for outfits, makeup tutorials, and other relevant topics.
The reason this industry is so popular among bloggers is because the audience is enormous. And both readers and bloggers themselves are always looking for new sources of inspiration. That's where you come in: your brand's blog can be a new source of inspiration,
With that inspiration comes an affinity toward your business for making helpful recommendations or educating fellow fashion enthusiasts. As you gain the trust of your readers, they'll be more likely to feel comfortable buying the products you suggest (that is, you own) or engaging with you online.
Let's take a look at what you should keep in mind as you start a blog for your own business.
Your blog should be an extension of your brand — style, voice, products & all
When you created your online store, it's likely that you (whether you realized it or not) adapted a specific style and set of standards for everything you produced.
Take a look at a few of your product pages. You should be seeing consistencies between them — the same voice in your copywriting, similar styles of photos used for each product, and the same design throughout, thanks to your store's theme.
These same consistencies should also make their way to the blog you create. Think of this addition as an extension of your brand. Like any other extension you might add, from a new product to a FAQ page, you would use care and caution to ensure things have the right brand "fit."
This might play out in a few ways, such as:
Using the same or a very similar theme on your store and blog — this is easy as long as you don't set up your blog on a separate host or third party service (ex. Tumblr, Medium)
Producing an internal guide to blogging that can be used to help those writing your posts know what kind of tone, formatting, or even specific words to use/avoid — this will keep your brand's "voice" consistent throughout
Having employees that customers know and trust produce the blog posts (ex. the owner, the head of social media…) instead of hired copywriters
Not accepting guest contributions from others unless they meet your standards, tell a customer's story, or link to a truly valuable resource that you would have shared yourself
Using existing product photos or website photography in your blog posts as opposed to adding stock photos that don't match your actual product selection or have any meaning
Write about topics that have a strong relation to your brand
Reaping the benefits of eCommerce content isn't as simple as writing a few hundred words and linking to a product page or two. The best blogs, whether they're attached to an online store or a solo venture, produce content that is unique, helpful, educational, and in-depth.
This means no basic posts you can find anywhere else or would roll your own eyes at. You should aim to produce content that your visitors (and potential customers) have a genuine need for, either to improve their lives or simply to enjoy.
An example: "Why Wear Eye Makeup?" is a pretty boring topic, and it probably won't sell anyone on mascara or eyeliner. But "15 New Ways to Wear Eye Makeup" sounds interesting, promises the reader and opportunity for learning, and presumably goes in-depth on a specific topic. See the difference?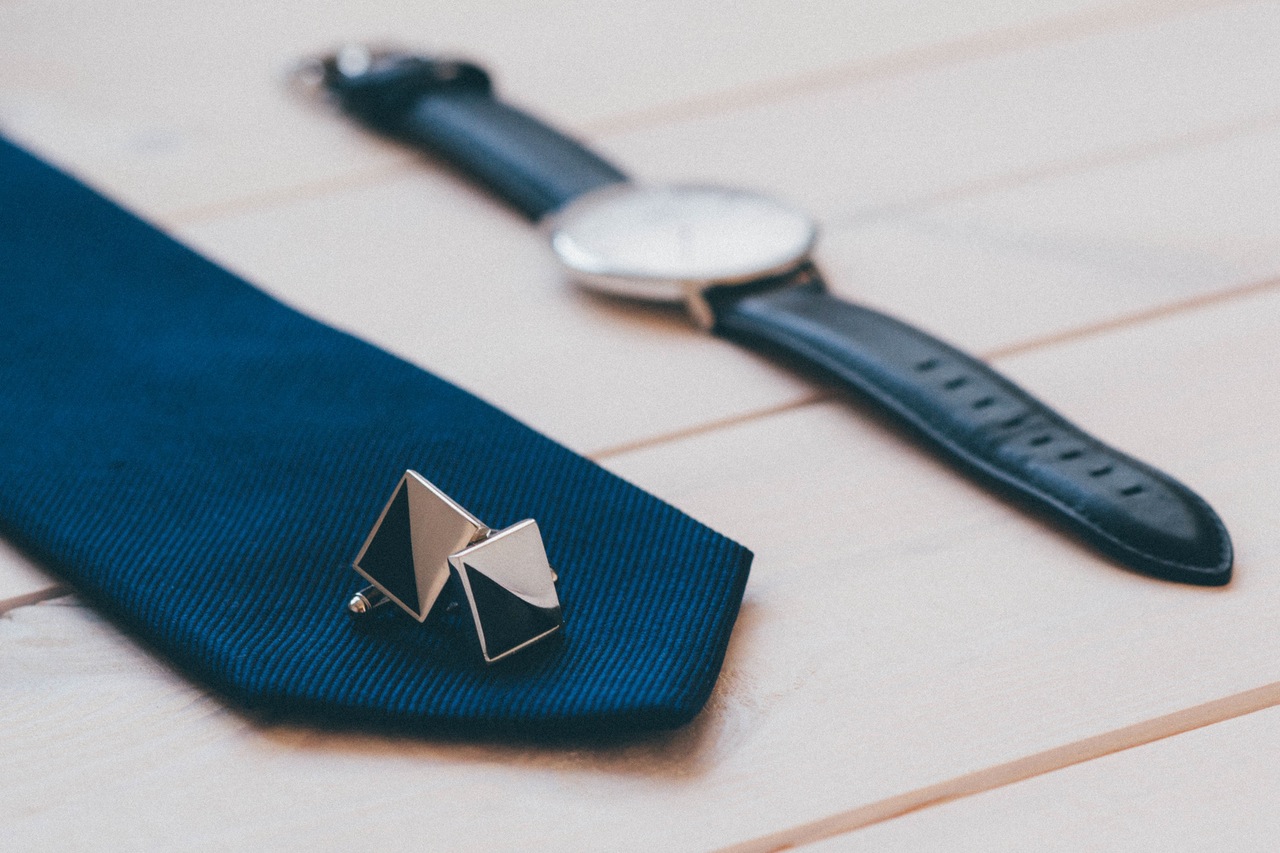 One thing to keep in mind, however: the posts you create should always have some kind of relation to your business. If you sell men's suits, blogging about men's formal wear makes sense. Even blogging about ways to wear ties and matching shoes makes sense. But your audience probably won't want to read posts about women's fashion — they're not there to buy dresses, after all.
Look for opportunities to recommend your own products
If you're writing about topics relevant to your business, it will probably feel natural to recommend your own products or services over the course of a blog post. This isn't something you should necessarily do frequently, but making reference to what you have to offer usually isn't unexpected.
The key is to strike a careful balance between pushing your products too hard and recommending them because they fit the needs of your readers. If you're talking about new nail polish colors for fall and you've got one of those beautiful shades, bring it up! But don't turn what should be a post about color trends into a full-fledged sales pitch.
If you're using WooCommerce, you can easily embed one or more of your store's products in any blog post with a shortcode. You can find the shortcodes to use for either a single or multiple product embed right here.
Connect and collaborate with your community to further promote growth
As we alluded to earlier, fashion businesses and individual bloggers often find success because the community is so large and active. If you want to take your efforts to the next level, you can tap into this active community to grow your brand even further.
There are quite a few ways you can collaborate with other fashion businesses, bloggers, and influencers, including:
Sponsoring giveaways, contests, or other promotions
Offering free products to influencers who may agree to review them, show them off in a photo, or offer styling tips with them in a photo
Contacting bloggers to write posts for you
Conversely, offering to write posts for other blogs
Collaborating with other businesses to work together on a joint promotion, like a giveaway of multiple products from different stores
Connecting with the fashion community might not be the best thing for you to start with — you'll need several posts on your blog before you can "prove yourself" to anyone else — but it's something you can do to grow your online presence as time goes on.
A few final tips for your new blog
We'll leave you with a few final things to keep in mind as you plan your content production efforts, whether you're a small business selling nail polish or a larger company specializing in men's suits:
Consistency is a must. It's better to post once every week than eight times at the start of the month, then never again. Search engines also slightly favor websites with freshly updated content, so that's something to keep in mind.
Quality is crucial. Even if you have no choice but to outsource your posts or hire a copywriter, remember that this blog is a reflection of the brand you've worked hard to build. Don't settle for poor quality just to get something posted.
Promote your posts! Once your posts are published, remember to include them in posts on social media, in your emails, and so on. Readers won't just show up automatically — it takes work to get them to you, whether they're existing customers or brand new readers.
Helpful and entertaining blog posts can add fuel to your fashion brand's marketing fire
Blogging isn't just a way to entertain your customers: it's a way to connect with new shoppers, spread the word about your brand, and promote your business in a way that's more authentic and often better received than other methods.
By producing helpful, educational, and relevant blog posts, you'll be able to light a fire under your fashion brand like never before. Give it a shot and let us know how it works for you!
Have any questions about starting a blog for your fashion-focused business? Let us know in the comments, we'd love to lend you a hand.