It's probably one of the most common questions you've been asked in your professional life: "How much would a new WooCommerce store cost us?". Any of its variants count as well: "how much will you guys charge us to build that extension?". If you've worked on a WooCommerce project, you get the gist.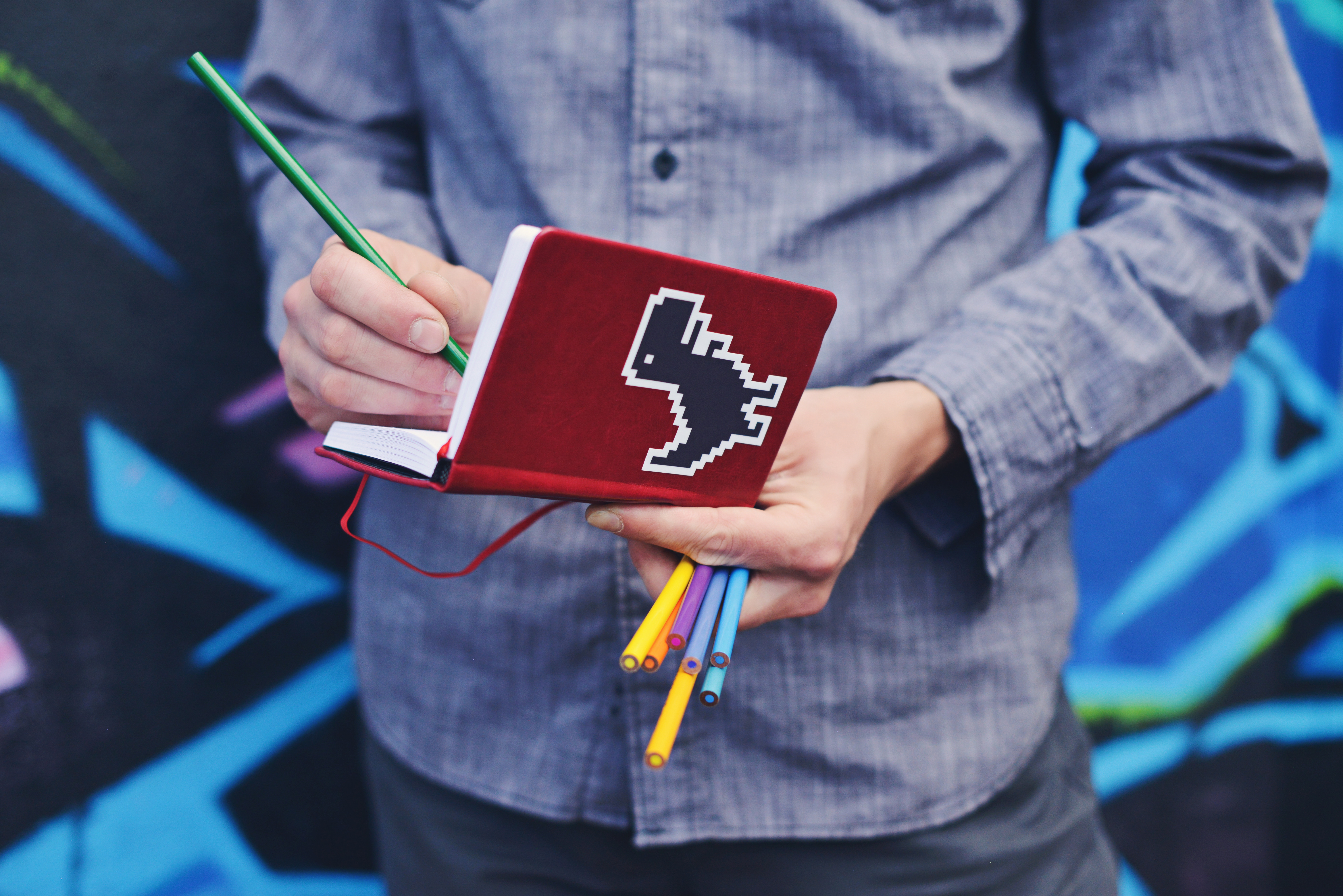 As someone who's making a living delivering code, and web solutions, you're often faced with clients who think that coming up with a price is the easiest thing for you to do. Many have product-oriented minds so that they fail to see what's behind a price for a new WooCommerce store or anything that relates to code. Because of this, many clients reach out to WooCommerce specialists with loose project briefs, or just without having put some additional thoughts into why they're even embarking in that new project.
That's why I sat down and dug deep into this key topic with WooExpert and Codeable expert Mitchell Callahan of SAU/CAL who walks us through nine key elements to both gather insights from the client's mindset and allow the hired developers to chalk out a correct estimate of a project with not fully specified requirements.
Ready to know them? Let's dive in!
1. Design, theme
They say first impression is the last impression. It is important that special aesthetics preferences reflect your brand as well as serve your business goals. So the very first thing you might want to collect information about is whether your client has any mockups, visual designs or even a theme they'd like to use.
Specifically, Mitchell starts off by asking:
"Do you have a design available? Have you actually thought of what the creative is going to look like? How is this going to look visually?
Through this question, your goal is not only to find any information and data related to your client's design assets but also craft out an efficient design process that both parties involved will need to stick to.
A good approach to this is focusing on the backend work at first and then, based on your client's actual data, move to the fronted:
Design is very important, but we suggest starting off with a premade theme just because we can focus on the nuts and the bolts in the backend, and then we can iterate the design in the future based on your analytics and data.
By focusing on the backend and then moving onto the frontend with data being collected will make plenty of room (and evidence) for you to even offer a custom design theme to better address your client's needs.
2. Products, variations, categories, photography, product descriptions
The next aspects that go into estimating project costs is your client's product and anything strictly related to that. This information is crucial to delivering not only a great work, but also a solid estimate. As Mitchell suggest:
I'd really hone in and try to understand the product they're selling and anything that has to do with it. That's really the meat and potatoes!
So, you'd want to start by asking questions such as:
What's your product?
What does it do?
Is it a product that ships or a digital one?
How many are there?
Is it a basic product or are there any variations (different sizes, colors, etc.)?
Do you offer a membership area to any of your customers? How about subscriptions?
Do you have product photography?
Do you have product descriptions?
Are there categories that I need to be aware of?
With all these questions you should be able to build up a better understanding of your client's needs and foresee whether any important elements is missing already (or not) and act accordingly.
3. SKUs
Another element you'd want to gather information about is your client's Stock Keeping Unit ( SKU), and try to understand if they need it to be connected to their internal management system so that it parse data in real-time. If that's the case, you'll need to add some SKU customization work into your estimate. Explains Mitchell:
Find out if they use an Enterprise resource planning (ERP) system or any other internal management system by asking: 'Do you have a SKU numbering system that needs to be adhered to online as well?' If their answer is affirmative, then we would do custom SKUs.
It might be the case, though, that the person you're talking to isn't able to provide an answer on such technical matter as this one. Therefore, ask to be introduced to their CTO or technical manager so that you could be able to get a correct answer.
4. Taxes
Next item on your list should be taxes because they depend on a variety of factors that have to be taken into account when setting up a store. Depending on your client's product, where they're located and where to they ship it, things might get complicated.
Usually, this type of information is collected by advising your client to talk with their accountant or bookkeeper and then report back to you. Sound too expensive to your clients? Not everything is lost!
In fact, taxes calculation and payments has been facilitated to an enormous extent by the introduction of services like Avalara (here's the WooCommerce Avalara tax integration) which calculates the taxes for you. But that's not all: it does the tax remittance on your behalf, and it'll even get you tax IDs.
So what might have seemed as a real painful issue to address, resolved into being more of a standard question to enquire, just as Mitchell highlights here:
Taxes is a super juicy one. This is quite a gray zone in the world, while eCommerce doesn't care about borders so much. From my perspective, I just need to know technically how it's going to be set up. For example, if you're in America, chances are you're going to have to charge state taxes and maybe even local taxes, depending on where you're delivering your products.
There are some cool services you can use that could potentially save you a lot of time and money.
5. Shipping
The next thing you'd need to tackle is your client's shipping preferences. This part is only relevant to clients with physical products. If, on the other hand, your client sells digital products, you can just skip it and move to the next paragraph.
To help you figure out how to handle and set up shipping properly, as Mitchell suggests, you should ask the following questions to your client:
Who's your shipping provider?
What are your shipping and pricing rules?
Do you have a shipping region?
Are you only shipping within US or are you shipping to Europe and Asia as well?
Do you want to get live rates from the website, or do we want to figure out some fixed shipping costs?
If you don't have any shipping provider yet and need to ship internationally, ShipStation is worth giving a look.
6. Third-Party Integration
Third-party integration is vital for managing eCommerce stores because some of the functions have to be handled by other apps and plugins. Think of MailChimp, HubSpot, Salesforce and any other platform that might need to "speak" with your client's new eCommerce store.
It's at this stage that you'd want to gather more information on whether there are any third-party integrations your client is currently using and needs so that you can take them into account.
If you miss to dive into this specific area, you might face some hiccups once the development work has started already.
7. Payments
WooCommerce allows numerous options to secure payments, some of which can require a certain level of expertise to integrate and run. Nevertheless, they expand your client's payment options extensively so it's sure is an important thing to be discussed in advance.
Given the technical aspects here involved, it'd be advisable to discuss this matter with more technical-oriented team members (as suggested for SKU).
Some solid and relatively easy to set up solutions worth mentioning are PayPal powered by Braintree, and Stripe.
8. Hosting
Website hosting is another factor that has to be considered when developing a cost estimate and could create an opportunity to upsell some of your additional services. What do I mean here? Ask your client if they already have a hosting provider and if they're happy with them. If they say "No", meaning either they're not happy or they just don't have one at the moment, you can provide them with a custom set up on one of your preferred hosts.
Results? Happy client, additional fees for you. On the importance of picking the right hosting solution, Mitchell explains:
Hosting is key. As your client's site grows, the hosting requirements will grow with it. Their store must have good power behind it so that it can scale easily. Also, you should get one with great tools – like quickly deployed staging sites – that will save you a lot of time.
Take a look at WooCommerce's recommended hosting solutions.
9. Preferred timeline for a WooCommerce project
I left the juiciest one for the end. If there's one thing that I learned from doing client work for years is the binary-style answer to questions related to deadlines: "today" or "asap" are the most common answers, at least in my experience.
Yet, it's part of your job to discuss with your client about their preferred timeline so that you can manage their expectations like a real professional. You can't imagine how valuable this talk would be for both parties until you actually have it.
As Mitchell outlines:
When you're doing an estimate, ask your client about their timelines, and when do they reasonably need to get the new store launched? This is really important. Especially with eCommerce stores because their life revolves around the holidays and people are always going to want to launch before September (at least in North America) because then they're ready for Black Friday and Christmas.
Wrapping up
Crafting a compelling estimate is a hard task in itself and every professional has their own way to think it through and generate one. If you add incomplete or missing information to the mix, you'll get a real can of worms you'd need to take care of.
All these critical elements to a new WooCommerce store project, along with a proactive and communicative approach towards your clients, will sure give you a leg up. So that you can kick that can of worms away and send that estimate!
---
Matteo Duò is Content Strategist at Codeable.io, the #1 WordPress-focused outsourcing platform that pairs world-class WordPress developers with businesses in need of quality work. He's been actively engaging with clients and developers for years now to document the different intricacies of their relationships and provide guide on how to leverage WordPress as an effective business asset.