Customer engagement comes from the emotional connection between your customer and your brand. The more engaged your customers, the more likely they are to buy more, promote your brand, and become repeat customers. One great way that you can build right into WooCommerce? Live chat.
You want every customer touchpoint to provide a consistent, inviting experience, so people want to come back for more. In a brick-and-mortar store, you have real-time, human connection. Online, you don't have a chance to get in touch with a website visitor until they buy something, and your automations and triggers kick in. Right?
Wrong! Modern communication applications let you communicate with website visitors, drive conversions, and build longer-lasting relationships.
Set up automated chat greetings
The best brick-and-mortar stores are known for great customer service — you're greeted by a clerk who helps you anytime you need assistance. They make sure you can find the right products. The answer questions. You feel taken care of.
For years, eCommerce was missing clerks.
When website visitors encountered problems, they had two choices: contact a customer service agent, or go to another site. Lots of us don't like making calls or waiting for email responses, so we choose the second option.
Enter live chat! Now, when a customer has a problem or question they can talk with a real person immediately.
Some live chat apps even have smart features that help support staff spot customers having a problem. If a customer displays certain cues and patterns – for example, returning frequently to the same page, or landing up on the frequently asked questions page – it triggers a chat greeting, giving them the chance to chat with an agent to solve their problem.
One of the most important eCommerce problems is cart abandonment:
At least three of these can be solved with live chat! Let's say your customers frequently get lost in the checkout process. Set up your greeting to start 15 seconds after your customer goes to the cart. They'll see a custom message offering help at the exact point they're most likely to give up on their purchase.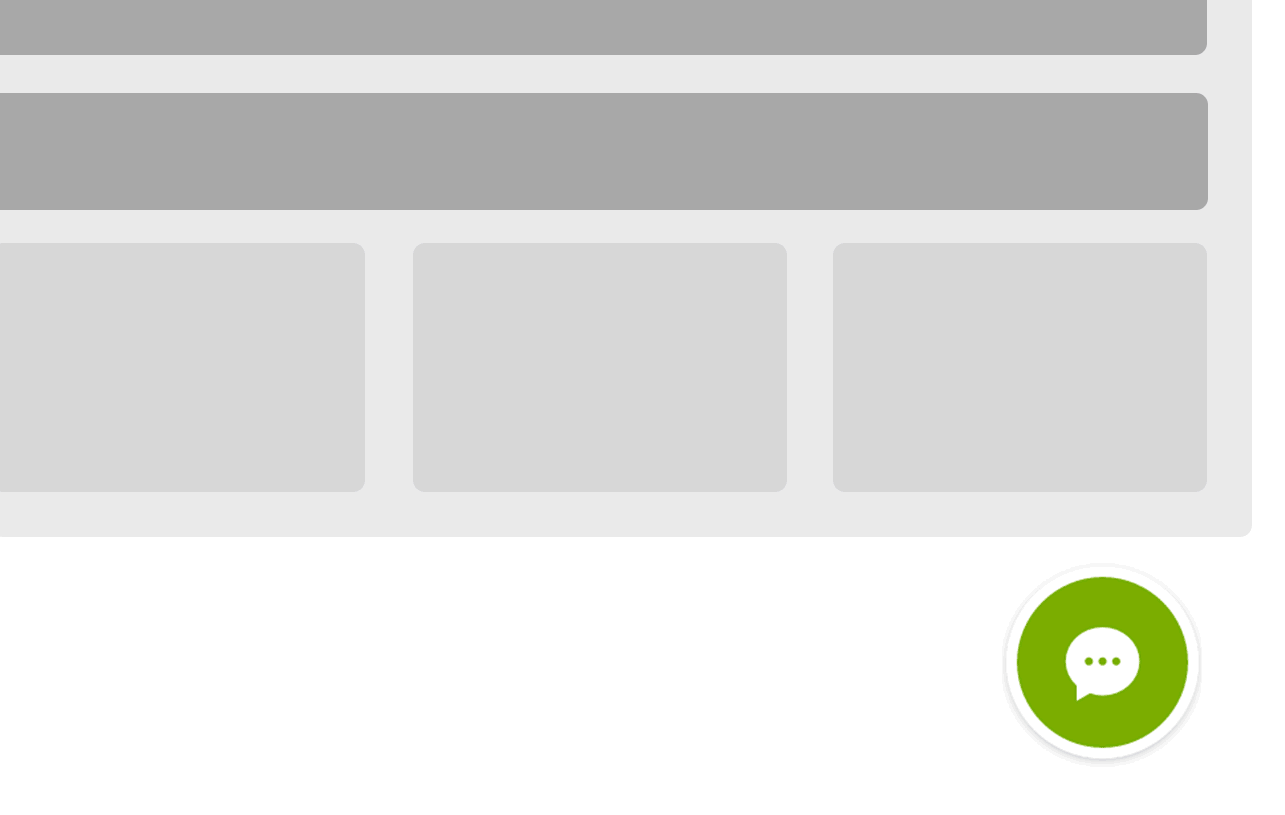 Enable the eye-catcher
For hundreds of years, merchants placed signs in front of their stores to draw the attention of passers-by. They knew that an attractive storefront wasn't always enough to bring customers, especially as competition increased, so they added signs to attract people's attention.
Eye-catchers work the same in eCommerce — if you think that website visitors might overlook your chat window, add an eye-catching graphic. Showing a proactive willingness to help builds trust between you and your customers, and beautiful design adds to this experience.
Automatically predict when you will need more staff
Different of stores have different peak hours or days. For some, weekdays are better; for others, traffic increases on weekends. If you know your store's traffic trends, you can adjust the number of live chat agents to ensure that every customer who needs help gets it promptly.
You could increase the number of simultaneous chats each agent can maintain handle deal with sudden peaks – but the more chats each agent handles, the harder it is for them offer solid service. That's why the LiveChat for WooCommerce integration includes a handy staffing prediction tool:
Without enough agents during peak hours, you won't be able to handle all chats – and you won't be there for your customers when they need you.
Target returning visitors
A returning visitor is a customer who has purchased from you in the past. If they're back, they probably came to make another purchase.
A returning visitor knows what you offer, is familiar with your website, and is happy with their previous purchase. It might be too early to call them a loyal customer – but if you take create a positive experience for them, you can take your relationship to a higher level.
Particularly beneficial for the customer – and you – are personalized recommendations. If you know what a customer is interested in, you can make strategic offers: your customer wants to buy a pair of Adidas shoes. You offer them a pair of comfy insoles or a shoe waterproofer. If you think they want to start a jogging adventure, you could also offer them a discount for running clothing.
Chat live with site visitors and Facebook fans in one place
With over two billion active monthly users, Facebook is the most popular social media channel in the world. Your current customers probably have Facebook accounts, and so do your potential customers.
Use Facebook to engage them where they're already hanging out online. Open your Facebook fan page and respond to all incoming messages via Messenger, or integrate LiveChat with Facebook and engage Facebook followers and your WooCommerce site visitors in a single dashboard. Simple.
By the end of 2020, over 2 billion people will be buying products and services online. That's nearly a quarter of the people on the planet! If you get set up to engage your website visitors, you'll capture many extra sales opportunities.
Ready to add live chat to your WooCommerce store?
1. Get the free LiveChat extension and download the zip file.
2. Navigate to: WP Admin > Plugins > Add New to upload the file you downloaded with Choose File.
3. Activate the extension.
4. Set up a LiveChat account or log into an existing account. LiveChat comes with a 30-day trial, with no obligation to buy.
– – – – – – – –
Justyna worked as a business analyst and a journalist before she found her true calling. Now, as a LiveChat content writer, she shares her knowledge about customer service, business psychology, and eCommerce.
She believes that good writing should be like a good teaching: based on data, beautified with good storytelling, and seasoned with a sense of humor.