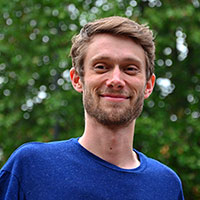 Today we have Kim Gjerstad, co-founder of Wysija, a newsletter plugin for WordPress as a guest… (Please note the below is not a sponsored post.)
We're thrilled to announce our first collaboration with Woo. Our newsletter plugin now includes 12 newsletter email themes, all based on popular WooThemes.
Let me first step back a little, and introduce Wysija. Our plugin allows you to create newsletters, autoresponders and post notifications, all within your WordPress.
We'd like to think the days of email frustration are now over for WordPress users. Straightforward configuration, fun user experience. Constant improvements.
Our free plugin reached nearly half a million downloads in just over 1 year. Blistering start. We even surpass Akismet in top rated category on the repository. Obviously, we're doing something right.
In more humble terms, we're simply answering a huge demand. Maybe yours too.
You might ask: What in the world is "Wysija"? It means What you send is just awesome. We love the name, but we know it's a difficult one. Expect a new name this summer.
Wysija Meets Woo
I got the chance to meet Woo's 3 co-founders at PressNomics last year, a conference for WordPress businesses.
At the end of the event, someone threw a simple idea to the crowd: "WordPress businesses should collaborate more". Consider this guest post a direct result of this call.
There's a little more to it though. The Woo founders are South African or Norwegian. Half of my own family is from Norway. And I've spent nearly a third of my life in Africa, where I've met plenty of skillful and creative South Africans.
The Woo success story always hit home for those reasons. Every new milestones they reached, I secretly celebrated them.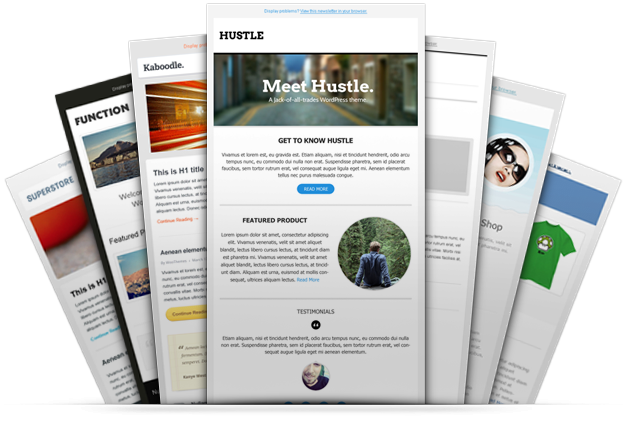 Woo's Themes Come to Our Plugin
So, we're officially releasing 12 newsletter themes for Wysija based on these popular Woo themes:
Canvas
Scrollider
The One Pager
Superstore
Function
Definition
Whitelight
Hustle
Sentient
Kaboodle
PixelPress
Mystile
They are all available for free, accessible directly in our plugin. You can view them on our own site as well.
Both Woo and ourselves are very happy with the results. Their designs are adaptable to nearly everybody's needs.
The nearly 150,000 downloads of our other newsletter themes show that users are looking for exactly what WooThemes offers: clean designs, focused on fonts, often with a white or grey background. Spot on.
Don't Use a Plugin for Newsletters, They Say
This post is also an opportunity to break a taboo. Many bloggers or experts will recommend relying on a third party, like MailChimp, if your project has serious newsletter requirements.
There are good reasons:
better deliverability
more control on design
powerful marketing tools
Times have changed, thankfully. Dare I say, for the better.
Deliverability issues can be easily fixed by sending with a third party SMTP, like SendGrid or Amazon SES, instead of your web host. We definitely recommend taking this step.
We've created mail-tester, a free spam score tool to help you along the way. It will immediately tell you what's wrong with your email, and give good advice.
Sending with a delivery service turns out to be a huge cost killer, to top it off. Emailing with MailChimp, Aweber & co. will often cost you more than hosting once you're off their free plans.
In regards to design, our plugin controls the HTML output. Your newsletter will always look good across all email clients.
And finally, we provide stats for open, clicks and unsubscribes. Soon, a new stats dashboard will be available to give you a better picture of your emailing performance.
Get 25% off the Premium
Still not convinced? We're offering you a rare deal, since we're coupon-shy.
For the occasion, and until the end of the month, we'll knock off 25% off the Premium version of this plugin.
Simply use the following coupon on the checkout:
woosija2013
What the Future Holds
Wysija is just beginning. At least, that's how we feel. Many improvements are scheduled for the next 12 months.
So what's in store?
Better segmentation of lists
Custom fields for subscribers
Better autoresponders
Add-ons for other plugins, notably WooCommerce
Constant improvements of existing functionalities
In the meantime, don't hesitate, download our plugin, and test drive it.
We're always looking for detailed feedback on existing features. We spend quite a bit of time improving what we already have.
More importantly, does it fit your current needs? If not, please do tell us in the comments below.