WooCommerce Drip connects your WooCommerce store to your Drip Email Marketing account. It allows you to track conversations, sales (events) and lifetime value. You can even add a subscribe checkbox to enable customers to subscribe to your Drip campaigns. Awesome right?
In our pursuit of email marketing ninjaness, we caught up with Drip CEO, Rob Walling.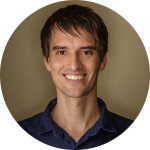 What problem are you trying to solve with Drip?
Email marketing has been pretty static for a decade or so. For the most part, we've been stuck with list-based systems where you have someone subscribe to one or more lists, then you blast those lists with content. It's very much a one-to-many communication channel.
But the world is quickly moving away from one-to-many communications. Drip is designed to move email marketing from one-to-many to one-to-few and one-to-one.
Big companies have already started moving to one-to-few and one-to-one through the use of big, expensive, enterprise-y marketing automation tools. These tools combine advanced, behavioral email marketing with lead scoring, CRM, and sometimes even shopping carts and landing pages.
But marketing automation tools are pricey — most are $800-$5k/mo, with some cheaper options starting at $300/mo — and they tend to be clunky and overkill for smaller, more agile businesses.
So we built Drip to bridge this gap. Why shouldn't smaller companies and online businesses have the email marketing automation power of the big enterprises?
How is it not just another mailing list?
Most mailing list software is static. Someone subscribes. Everyone goes into the same bucket. You don't know much about your subscribers, and most of them receive the same emails.
With Drip (and email marketing automation in general), you use tags, segmenting, and automation to send emails to segments of your list based on their behavior.
So if someone clicks several links about SEO, you can tag them in Drip with "SEO" and move them into a mini-course on SEO, before moving them back into your main marketing funnel.
So instead of static email newsletters, you're sending much more relevant content to each of your subscribers. Moving from one-to-many to one-to-few communication.
If you're interested in digging in further, there's a good post on our blog that talks more about the differences between Drip and the more traditional email marketing software.
How would shop-owners get the most our of your service?
Here are a few examples:
If you sell fishing lures, add a Drip email capture widget to every page of your website (excluding your checkout flow) with a "Top Lures Based on Fish Type" email crash course. Most people won't buy from you on their first visit, but this allows you to capture their email addresses and reconnect with them over time.
Tag subscribers with the appropriate interest as they visited pages of your website. Visit the Adidas page? Tag them with Adidas. Nike page? Add the Nike tag. On Black Friday, send a one-off email with a generous coupon to all customers tagged with Nike, who made a purchase in the previous 6 months. Send a different email to people tagged with Adidas, or people who have purchased over a certain dollar amount.
If a customer starts checkout but doesn't complete it, send an email reminding them to return.
Any other advice when it comes to email marketing?
If the emails you are sending are super relevant to a person's situation, their actions, their behavior, and state of mind, it's very hard to email them too much. People want to hear from you with timely, relevant, and personalized information.
A bulk newsletter blasted out monthly is probably too often. A highly-customized email sent twice a week might not be frequent enough.
Have you managed to look at our integration? What did you think?
The integration looks great. You guys really took the time to understand Drip's paradigm of subscribers, events and goals (as opposed to the mindset of having multiple static "lists" of email addresses).
Your integration is pretty much how we would have built it, had we done the work ourselves.
—
Thanks to Rob for taking time to chat to us. Our WooCommerce Drip extension is now available and we look forward to hearing your feedback.