During our search for the lucky winner of a golden ticket for WooCommerce Conference, we spent several days combing through the thousands of submitted websites. During this activity, our team viewed many exciting WooCommerce-powered online stores and today, we're going to explore 12 of my favourite WooCommerce stores, and what I feel makes each store stand out from the crowd.
J. Hornig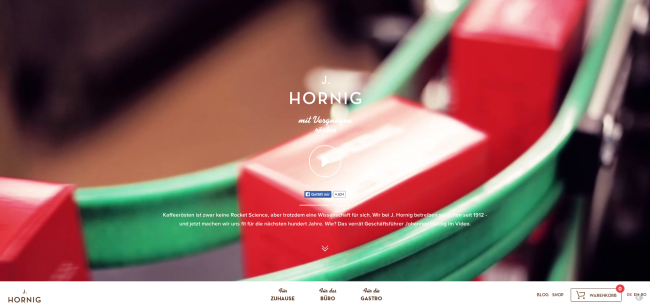 Premium coffee roasters from Austria! J. Hornig's online store has attention to detail which reflects their passion and love of their product. With key attention paid to how variations are handled (a customised implementation, which is achievable using our Variation Swatches extension and some creativity), as well as clear niche calls to action on their homepage, J. Hornig illustrate that they know their customer and what their customer is looking for.
The J. Hornig store is running a custom-developed WordPress theme, WPML for handling multi-lingual content, as well as tracking using Google Tag Manager and Google Analytics.
Porter & York

Porter & York are sellers of fresh cuts of meat, fish and poultry, delivered to your door within 48 hours. Using a custom-developed WordPress theme and tracking via Google Analytics, it doesn't seem to have taken much else to create a meaty solution to meet Porter & York's needs.
Porter & York are a prime example of using product imagery as an effective marketing tool. Browsing their website gets me hungry right away!
Cupcake Studio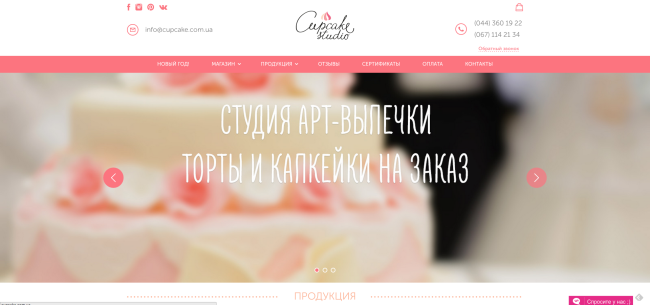 This Ukrainian cupcake studio has left my mouth watering (possibly still after viewing Porter & York's website as well) with their tasty iced treats. What better way to compliment a Porter & York steak than with a sweet treat?
Using a custom-developed WordPress theme, Cupcake Studio have found an elegant web-wrapping for presenting their treats to the world. The focus here is definitely on creating an emotion using the design, presenting their products with the soft and elegant feel of a quintessential cupcake store.
Dineamic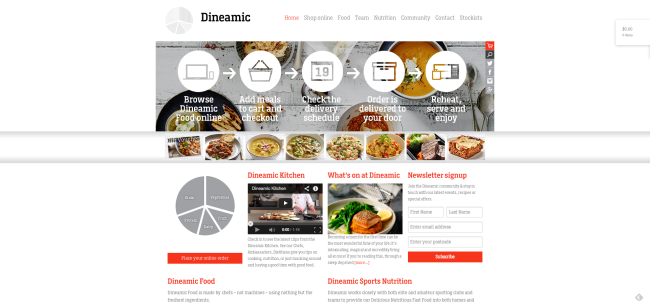 Dineamic offers healthy and natural fast food, using fresh ingredients.
Using a custom-developed WordPress theme, along with the standard use of tracking and analytics plugins, Dineamic make use of our WooCommerce Cart Tab extension, to keep the cart information visible in a tab to the side of the screen at all times. This helps to improve conversions and to lower cart abandonment rates, by keeping the cart at the forefront of your visitor's vision.
Buddhi Baby

Shopping for a mom and baby can be tricky. Buddhi Baby aims to simplify this, by offering curated gift boxes of items which moms and tots have found useful.
Using the Mineral theme by Pexeto, along with a Mailchimp widget and some specially created landing pages for each gift box, Buddhi Baby are all about getting their product to you in the most efficient and convenient manner possible.
This website is a great example of how to focus on getting your store online. While their store uses the default WooCommerce styles, the store styling fits seamlessly into their overall website and allows them to serve customers from day 1, without getting too technical.
EcoKitty

Continuing on our theme of gifts and of getting online quickly, I'd like to introduce EcoKitty; British-made gifts for felines.
EcoKitty is a great example of getting a niche store online quickly in order to service a market. Using the Builder theme by iThemes, along with the default WooCommerce styles for their shop, EcoKitty illustrates the speed at which a store can come online and look attractive at the same time.
Choose your niche. Choose your theme. Upload your products. Sell.
Picky Bars

Fuel your daily radness.
Picky Bars are amazing energy bars for active individuals. Performance bars made with real food!
Reading through their story, it's clear that the folks at Picky Bars don't do things just half-way. Using a custom-developed WordPress theme (which is very expressive and true to the emotion they want to convey, I might add), Picky Bars have a unique implementation of a subscription model, using WooCommerce Subscriptions. Their subscription product page has a custom-developed 3-step checkout process, using visuals to enhance the overall experience for their customers.
Apogee CE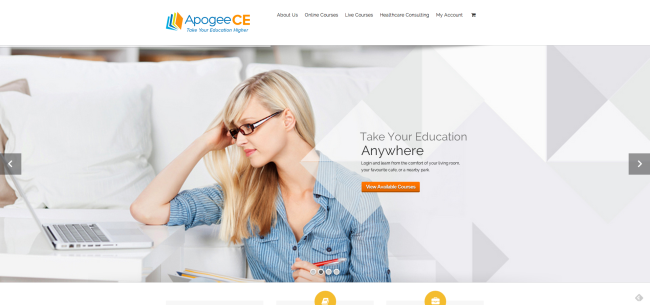 Apogee CE offers online courses or live tuition to the healthcare industry. Using Sensei and the Avada theme, Apogee CE is selling online courses through their WooCommerce-powered store.
Fitger's Brewhouse

In true Woo style, we had to include at least one brew house in this list. And what better than the beautiful website of Fitger's Brewhouse!
Fitger's Brewhouse are using WooCommerce to sell merchandise for their brewhouse (as well as beer, of course).
What draws me in with this store is the simplicity. There are no fancy up-sells or over-marketed product adverts in the sidebar. Just products and an elegant design which integrates seamlessly into the rest of their website.
Sometimes, it pays to keep it simple.
Yousli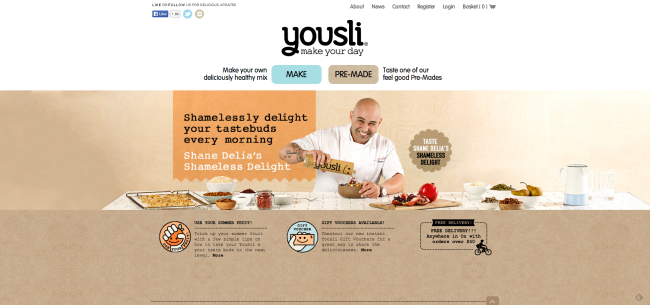 Yousli offers pre-made or make-your-own muesli, delivered to your doorstep.
Using a custom-developed WordPress theme, and some clever marketing photography, Yousli are able to convey to their visitors how Yousli muesli would make them feel after eating it.
With a clear and concise product page (pre-made to one side and make-your-own to the other side), Yousli have made the checkout process really easy and clear for their visitors to follow.
Edible Blossoms

Sometimes, a bunch of roses just isn't enough.
Edible Blossoms do exactly as their name describes. They provide edible bouquets of fruits and chocolates, presented in a floral manner.
Using our Canvas theme and a clean colour palette, Edible Blossoms were able to get a store online and start selling!
What I find is a great take-away from Edible Blossoms (other than wanting to order some of their delectable bouquets) is their using the Easy Timer plugin for WordPress. This plugin is being used as an up-sell to help customers to order quicker. "Order within the next 3 hours to get your order tomorrow!". Reading that surely makes me want to click "Checkout" far quicker! Great work!
Over Clothing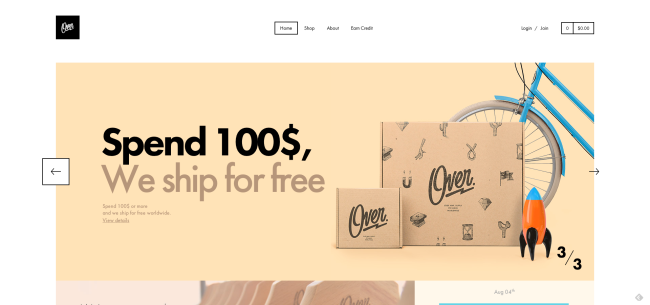 What better place to end off than with the winner of our Golden Ticket to WooConf, Over Clothing.
Over are running a custom-developed WordPress theme, powered by Twitter's Bootstrap framework. They seem to be running a few key plugins (tracking via Mixpanel, for example) with the focus of their store being largely on how they present their products, rather than presenting a myriad of widgets down the side of their store. Digging deeper, one can see that they are using a store credit extension for WooCommerce, as well as a social login feature to make it really easy for customers to sign up and spread the word about Over.
That's a wrap!
I hope you enjoyed our tour through a few WooCommerce stores and what I feel make them stand out. Whether you're building a store selling candy bars or clothing, there are always many take-aways from observing what others have created, using the power of WooCommerce.