Create separate product listing page and display your all products in a list or grid view to allow your customers add multiple products to cart quickly and easily.
Download Product Listing Page with List View & Grid View and have your .zip file
At the WordPress admin panel, go to the Plugins section, and click 'Add New' to upload and install the plugin you just downloaded from WooCommerce.
Upload the .zip file to proceed with the installation.
Wait until the plugin installs. After successful installation, activate the plugin, and move on to configuration settings.
At the admin panel, go to WooCommerce >Product Listing Page to configure product listing page extension.  Here you will find 3 tabs such as General Settings, Table Settings, and Load More Button Settings.
In a General settings tab, you can configure the followings
Choose Layout: (Choose layout for display product listing page e. List View, Grid View)
Choose the Loading Products Type: (Scroll, Load More Button, Pagination)
Show Products (Choose products you want to display on listing page for grid view e. products or categories wise)
Product Per Page: (Personalize the number of products you want to display by default and load each time on product listing page)
Product/Category Restriction: (Choose specific products or categories you want to show on product listing page)
Short-codes: (You can copy short-code to any page to display product listing page or cart widget)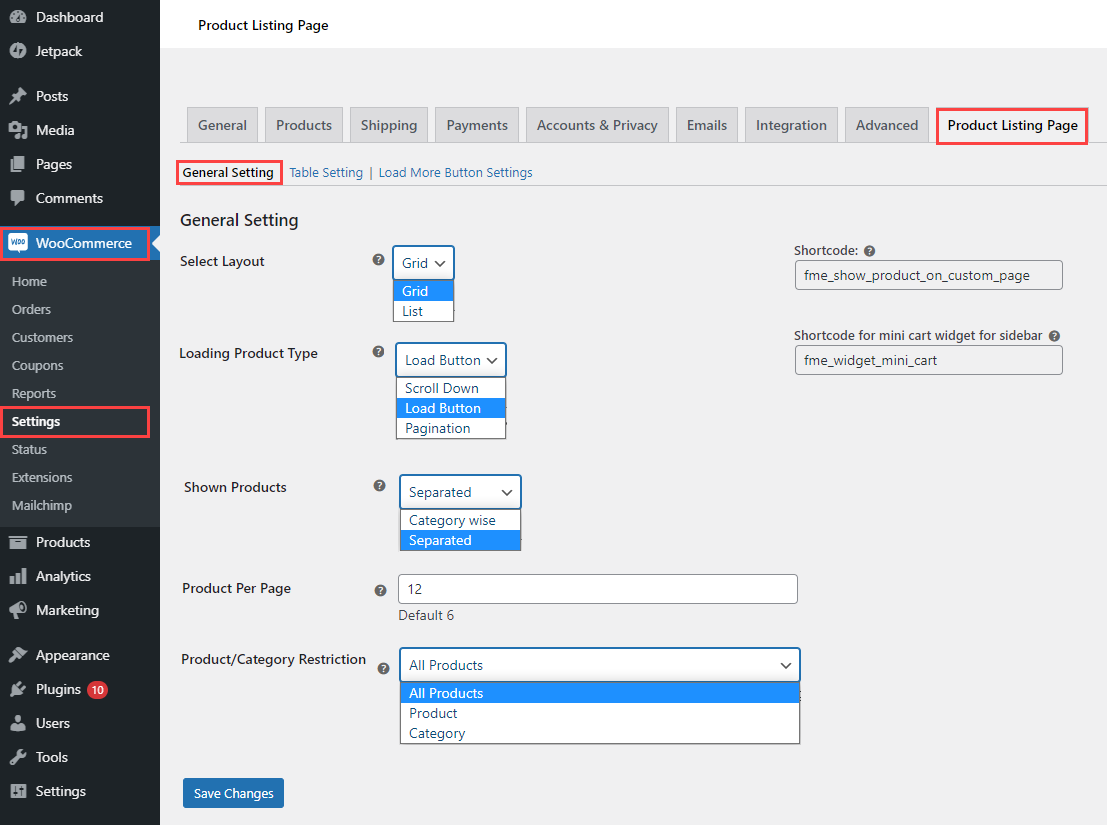 From this tab, you can customize the Table such as header background color, text color, body color, and more.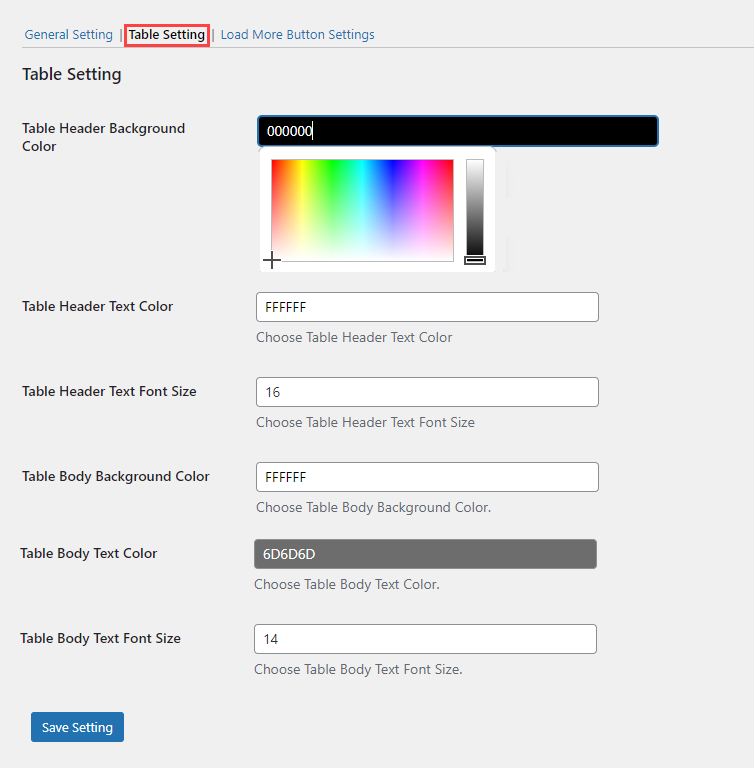 This button will be displayed at the end of the listing page if you have chosen a Load More Products Button as a loading type from general settings. This button will display more products when customers click it. However you can customize this button from this tab such as text, background color, border color and many more.