With the
WooCommerce Product Search
extension's rating filter, customers have a convenient way of finding products quickly based on their rating. The
Product Filter – Rating
block provides a live product filter, which allows to restrict the products that are displayed to those which have a chosen average rating or higher.
The filter displays the available average rating levels that can be chosen. Clicking any of them updates the page to show only products that have a corresponding average rating or higher.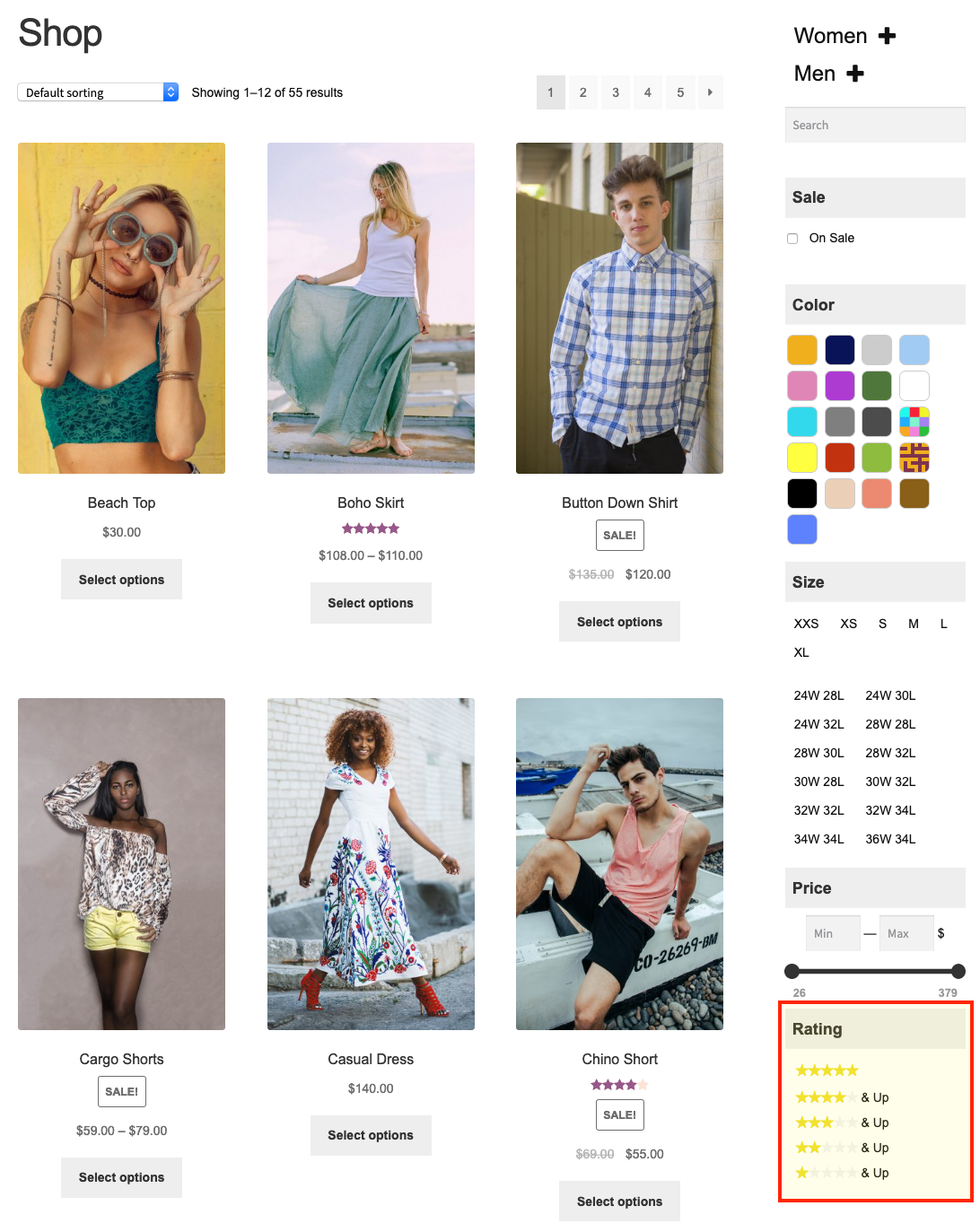 Here is an example with the filter limiting to include only products with an average rating of four stars or more.
The block can be used in your theme's sidebars and any of your site's pages, to provide a convenient way of finding products based on average ratings. By default, the block will render if there are any products with ratings. It will offer appropriate star rating options that customers can use to filter the products on the current page. The filter for products works with combinations of any of the other live filters that the extension provides, so that customers can find their desired products.
Show on shop pages only – Use this option to display the block on relevant shop pages only. That includes the shop page, product tag and product category pages etc. We recommend to leave this option disabled if you place the block directly on a page which is not a shop page, enable it if you place it in a sidebar that should show the block for shop pages.
Show only if any products have a rating – This option is enabled by default.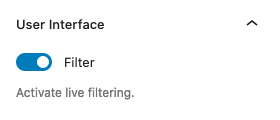 Filter – Whether to use live filtering. With this option enabled, clicking the star ratings will take immediate effect and update the products displayed on the page without the need to reload it. With the option disabled, the visitor clicks the rating links and the page reloads. This option is enabled by default.
Show heading – This option will display the heading.
Heading – You can use a customized heading or leave it empty to use the default. The heading is displayed if there are eligible products on sale.
Heading ID – The ID used for the HTML element of the heading.
Heading Class – The class used for the HTML element of the heading.
Heading Element – The HTML heading element.