Smart Coupons provide a powerful, "all-in-one" solution for gift cards, store credits, discount coupons, and vouchers extending the core functionality of WooCommerce coupons.
This doc article explains how using Smart Coupons you can change the URL of the page on which all the available coupons are shown.
By default, the Smart Coupons plugin sets the coupon page URL as wc-smart-coupons. But you can change this value as per your need.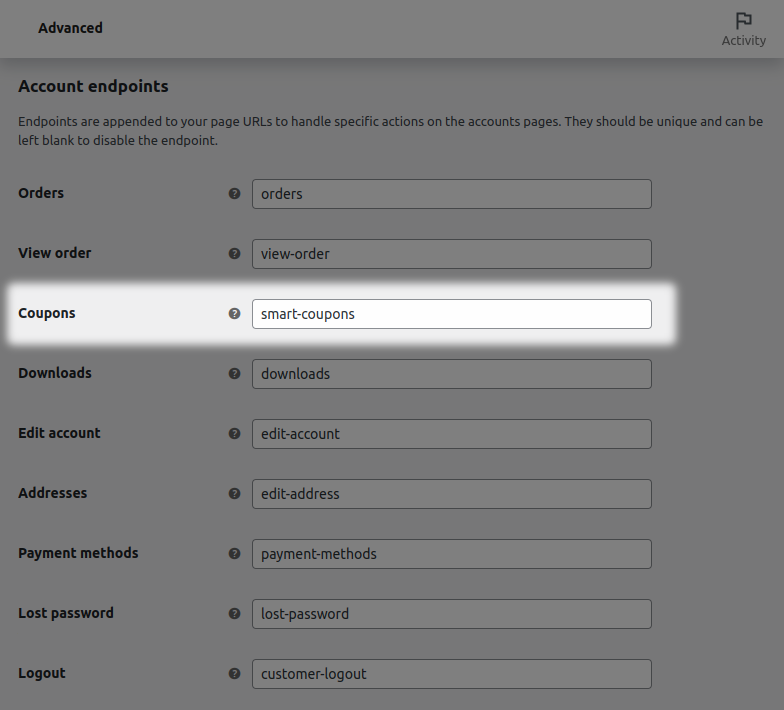 Go to your WordPress Admin panel. Click on WooCommerce > Settings.
Click on the Advanced tab.
Find Coupons under Account endpoints
Set the value as per your need. For example: smart-coupons
Click on the Save changes button.
That's it.
Here's how the URL will look on the My Account page: