Products Of The Day is a WooCommerce extension that allows you to add a widget showing the products of your choice as products of the day. It's a great tool to promote your products. You can also add different products for different days and sort them how you like.
Download the .zip file from your WooCommerce account.
Go to: WordPress Admin > Plugins > Add New and Upload Plugin with the file you downloaded with Choose File.
Install Now and Activate the extension.
Go to: 
WooCommerce > Products > Products of the Day
.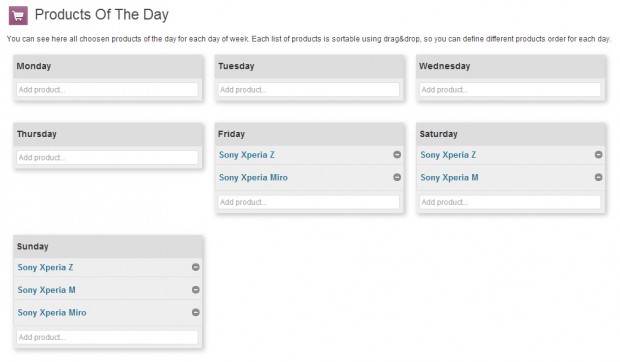 Here you can assign products of the day to each day of the week. You can add the product by typing a part of its name – a full name will appear afterwards, so you can click it. To remove a product, just click the '-' button. To change the order of the products, just click on a product and drag & drop it anywhere you like.
The second step is to add a widget that will display the products of the day you have just set up. To achieve this, please go to Appearance -> Widget in your administrator panel. You have to find the WooCommerce Products Of The Day widget in the widget list and drag & drop it to one of your sidebars.
Click on the widget to configure it. You can add your own title for the widget, set the maximum number of products to display hide or show image thumbnails and provide handy add to cart links. Remember to click the Save button when you're done with the configuration!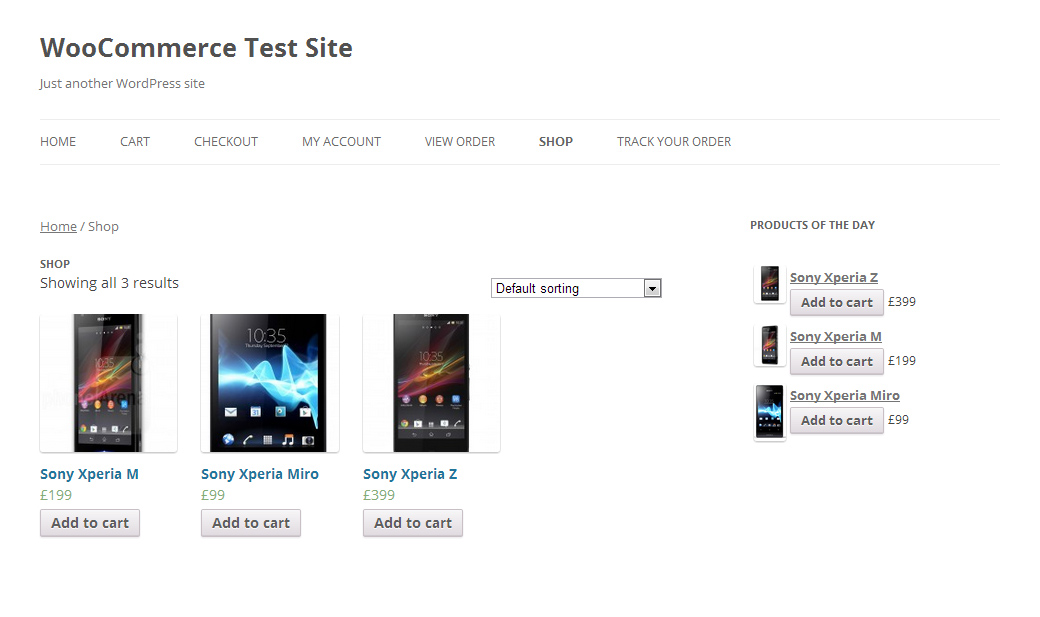 This is how a WooCommerce store looks with the widget activated.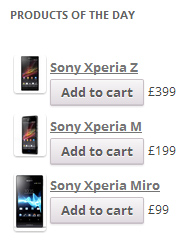 A close-up view of the widget.
Have a question before you buy? 
Please fill out this pre-sales form.
Already purchased and need some assistance? 
Get in touch the developer
 via the Help Desk.