---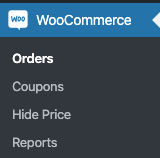 After activating the WooCommerce Hide Price plugin, you can see "hide price" under the WooCommerce Admin menu. Click to view settings and get started,
WooCommerce Hide Price & Add to Button extension empowers you to create multiple rules to hide price for the guests, registered customers and for specific user roles.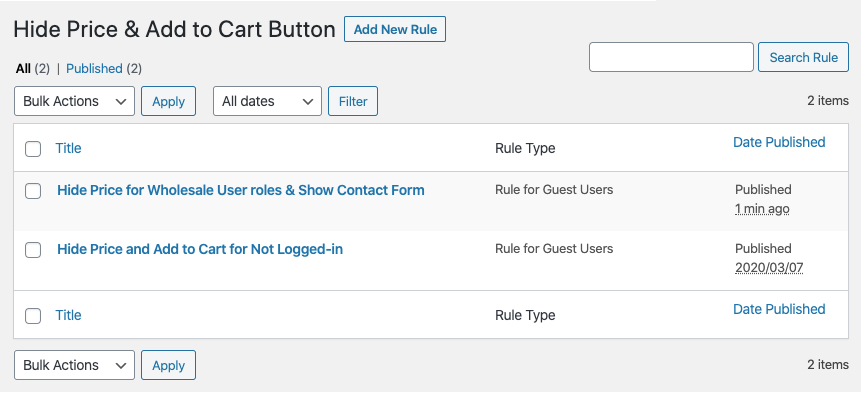 While creating new rule you can configure the following options,
Provide custom rule title
Choose to hide for registered or guest customers
Specify rule priority
Select user roles if you want to hide for specific user roles only (Leave empty to apply on all registered customers)
Select countries if you want to hide for specific countries only (This extension uses a free API service to detect customer location from his/her IP address)
Select and specify products to hide their price and/or add to cart button
Select category
Select if you want to hide price
If yes, specify the text you want to display (Leave empty to show nothing)
Specify if you want to hide add to cart button
Replace add to cart button with a new one (provide button text and link)
If you don't want to show a button select the contact 7 form and the form will be displayed in the popup on front end
If you need hide prices for guest users please select the guest users from the dropdown.
In order to hide prices for guests and registered users, you would need to create 2 rules. One for the guest users and one for registered customers.