This integration allows you to use your WooCommerce store as a multi-channel order management system. Besides tracking orders placed directly on your store, the extension imports orders from other platforms and marketplaces, including Walmart, Amazon, eBay, Overstock, and Etsy.
Download the extension from your WooCommerce dashboard.
Go to Plugins > Add New > Upload and select the ZIP file you just downloaded.
Click Install Now, and then Activate.
Go to the new section called Multichannel, located on the left sidebar in your WordPress admin panel, and click the blue Install button. The installation takes just a few seconds, and the button will change to Manage Integrations. Click on it, and it will take you to a page where you can connect your marketplaces. Follow the on-screen instructions, as each marketplace integration is slightly different.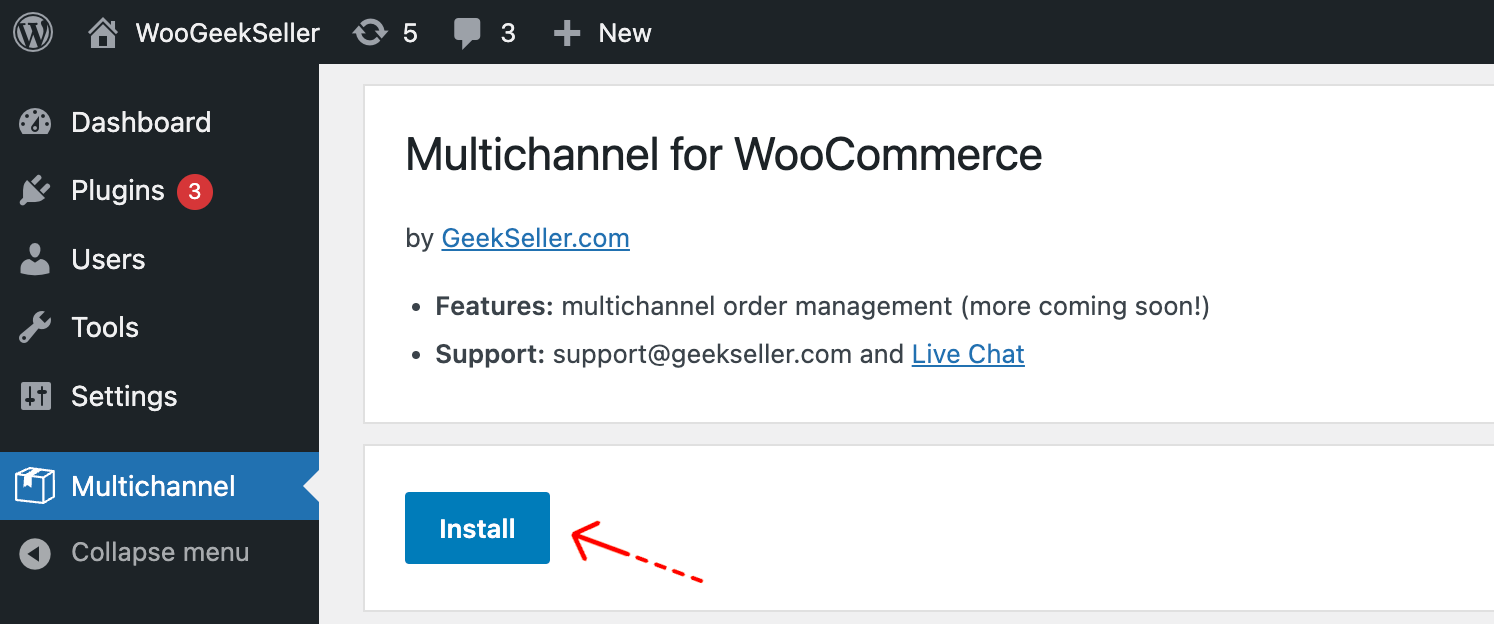 Import
This plugin will import your orders into the 'Orders' section of your WooCommerce store. If the SKUs of products in your WooCommerce store and on marketplaces match, WooCommerce will automatically reduce your inventory in WooCommerce.

Fulfillment
Provide a tracking number and carrier for your order. You can use the 'Order Shipment' box that comes with our plugin, or use compatible 'WooCommerce Shipment Tracking' or 'WooCommerce Shipping & Tax' plugins.

Export
This plugin will automatically take the provided shipping information and submit it to the marketplaces.

If you have a question before purchasing or if you've already purchased and need assistance, please visit GeekSeller.com. You can chat with us live, create a support ticket, or schedule a call.