With all these features Restaurant for WooCommerce provides a unique online ordering system for your WooCommerce website which allows you to:
Display your restaurant's menu items in categories or as individual products. You can also set their sorting order from the back-end settings.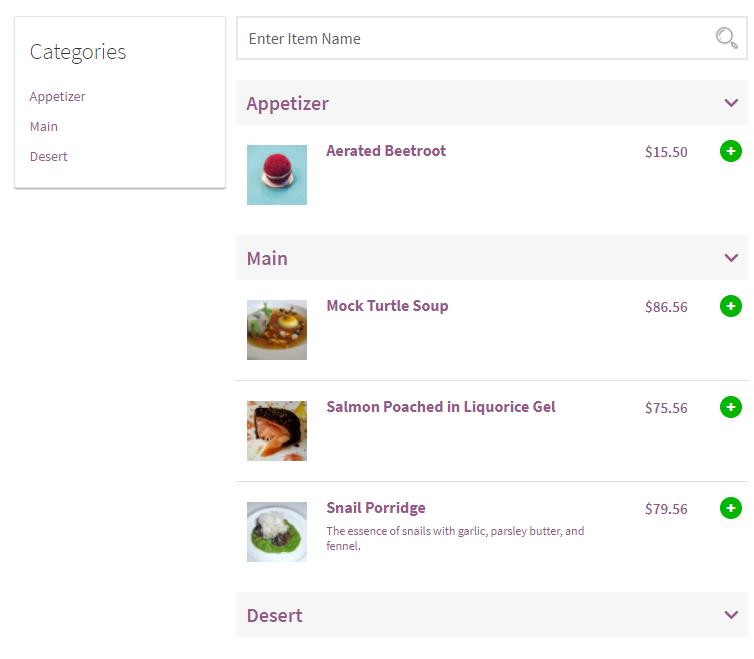 Display the customer's order summary through the mini-cart widget. They can also increase or decrease the number of items in the cart.
Display your restaurant's name, logo, and description on the front-end menu. Menu product data is automatically fetched from your WooCommerce's inventory.
Add a minimum order total to let the customers know what order amount they need to check out. The inability to do so will show an error on the checkout page.

Add unlimited delivery options (free delivery, express delivery, etc.) for your customers' convenience.

Let your customers add a special request (comments) to their order before proceeding to the checkout page.

Set the daily opening and closing time for your restaurant so that your customers can see the restaurant status (open or closed) before ordering.
Display a text and image when the mini-cart widget is empty or no orders have been added to the cart.
Use a unique shortcode to display your restaurant's order menu on any page or post.

Buy Restaurant for WooCommerce.
Download and install the extension.
Activate, set up, and configure the extension.
Read the 
technical documentation
 to help you walk through the process of setting up your restaurant's menu, mini-cart widget, closing, and opening timings, and more.