Smart Cart for WooCommerce
shows a summary of all of the products that a customer has added to the cart, subtotal, shipping and a total price for the order, and a Proceed to Checkout button that directs customers to checkout page. It saves customers' time help business to grow. When no products have been added, the empty cart page shows a Return to Shop link that takes customers back to view your products. You can edit the settings to match color scheme of your website.
Download the .zip file from your WooCommerce account.
Go to: WordPress Admin > Plugins > Add New to upload the file you downloaded.
Activate the extension.
Once installed and activated, a Smart Cart tab appears in your WooCommerce Settings. More information at:
Installing and Managing Plugins
.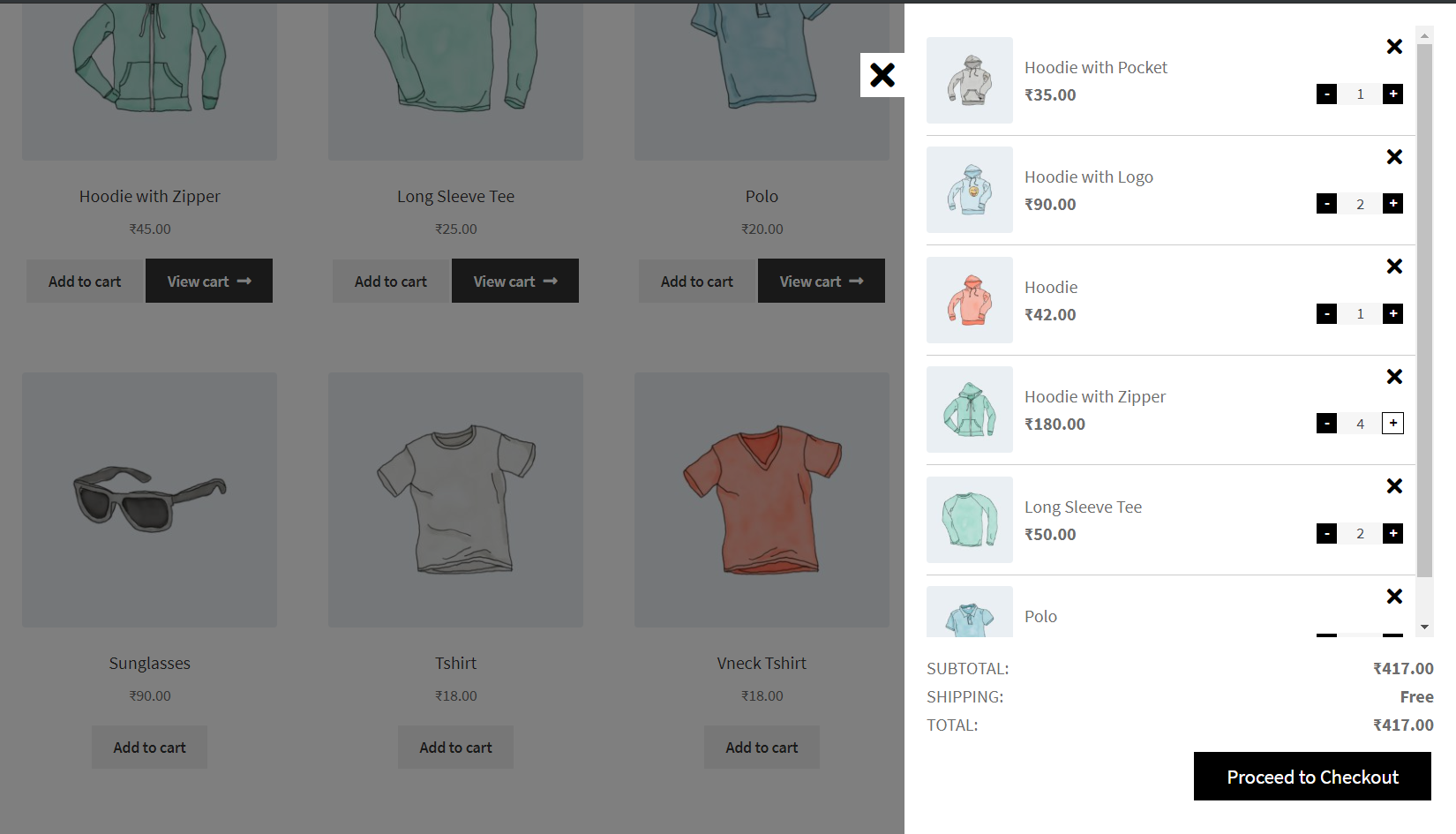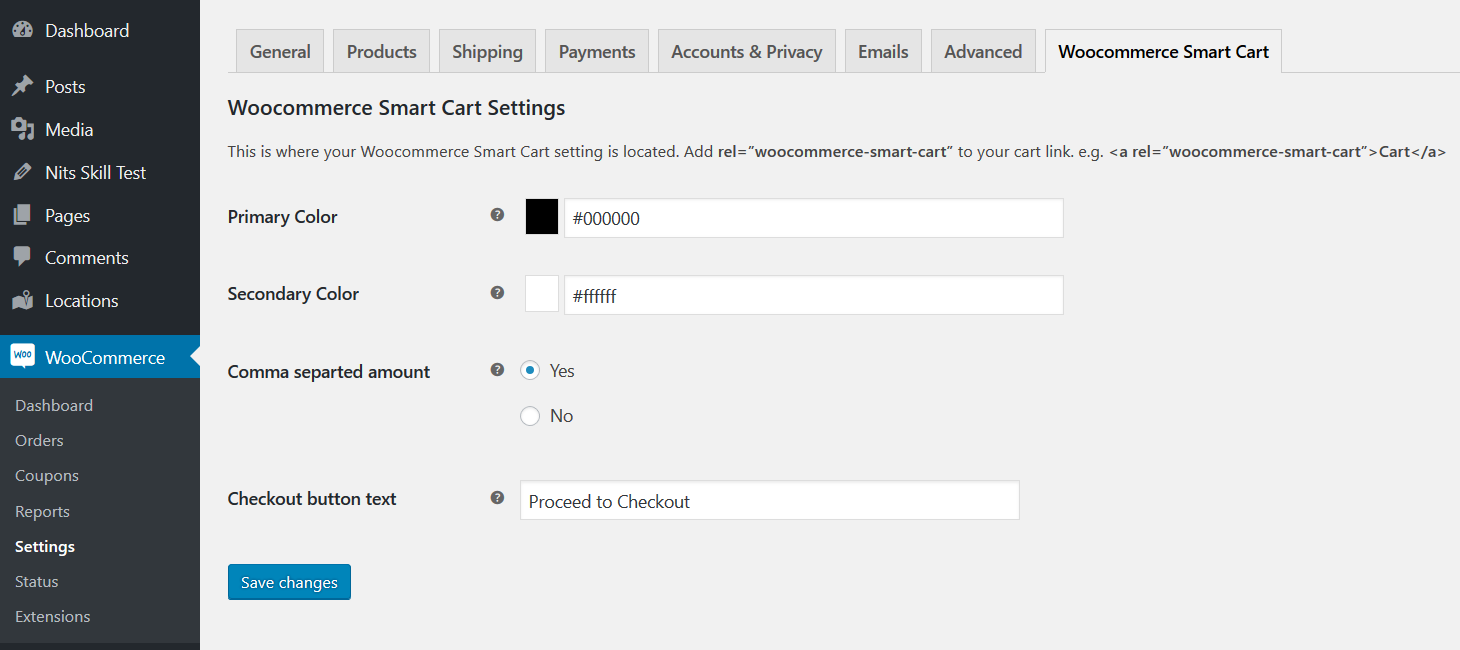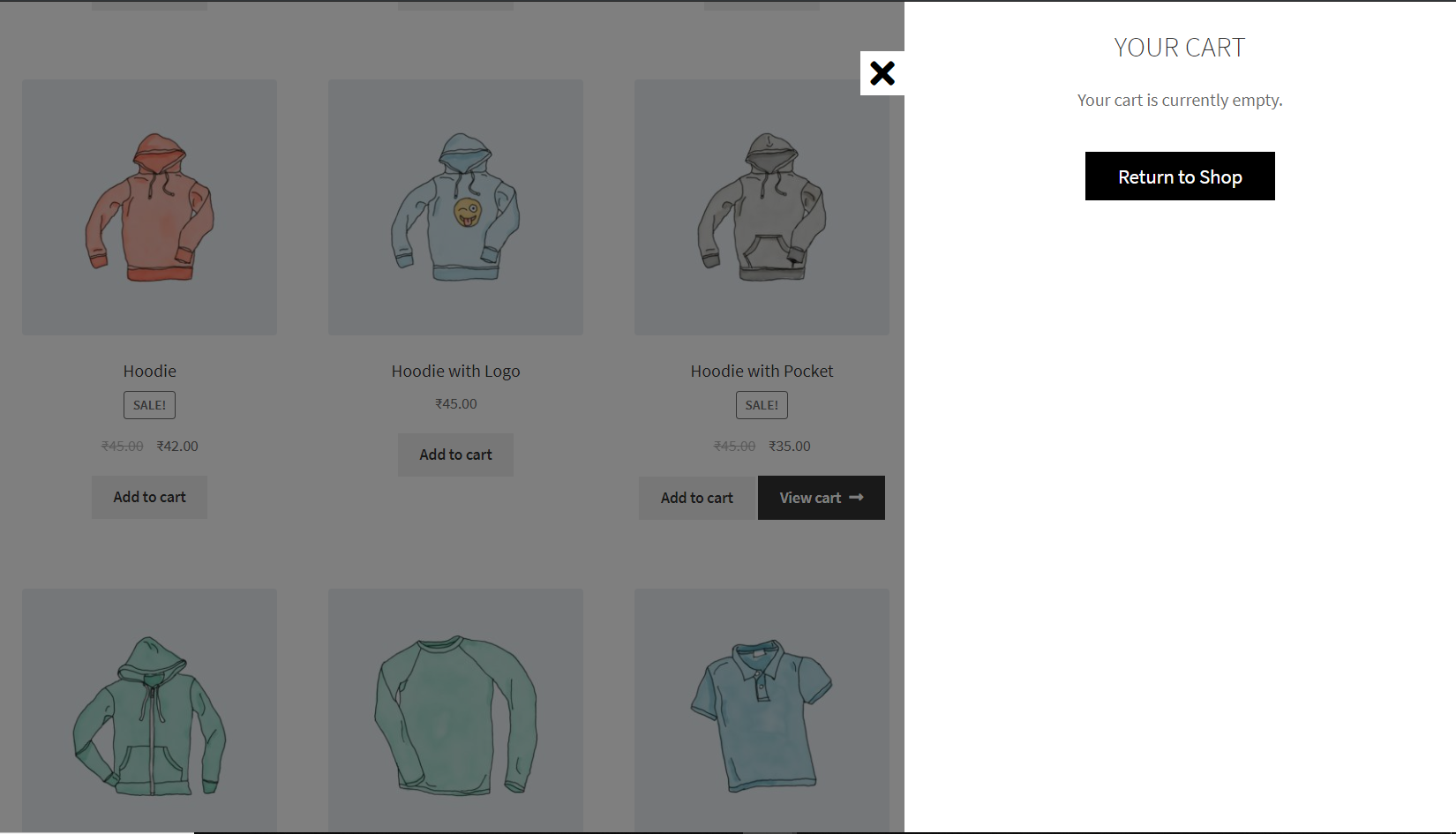 How to add cart link?
You just need to add
rel="woocommerce-smart-cart"
attribute to your cart link OR element. See below examples:
<a rel="woocommerce-smart-cart">Cart</a>
<div rel="woocommerce-smart-cart">Some text...</div>