Note: This product is no longer sold on WooCommerce.com. Active subscriptions will receive support from its vendor. This document is left available to you for help with configuration and troubleshooting, but is no longer updated.
With custom product boxes for WooCommerce, you can create custom product boxes and allow customers to fill the box from offering products.
At the back-end go to Products. Here you will find the list of all the products in your store. Click on any product and scroll down on product sheet and in the product data section, choose "Extendons Product Boxes" as a product type.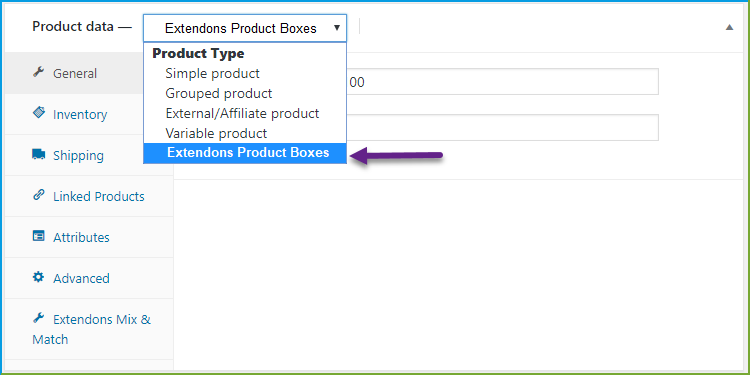 Extendons product boxes tab will appear, click on it to see all the settings.
Choose price type
You can select from 3 types of pricing options such as fixed price, per item price and per item with the base price.

Enter the number of items that can be added to the box.
You can choose the box layout, columns in product & box layout and color of boxes.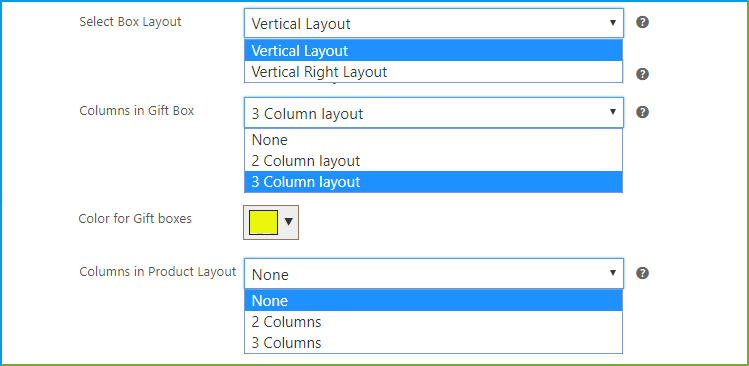 Allow customers to buy a partially filled box and set the minimum number of products required to purchase the box.

Allows customers to send a message along with the gift box.
You can add specific products to product box and customers can choose from these products to fill their box.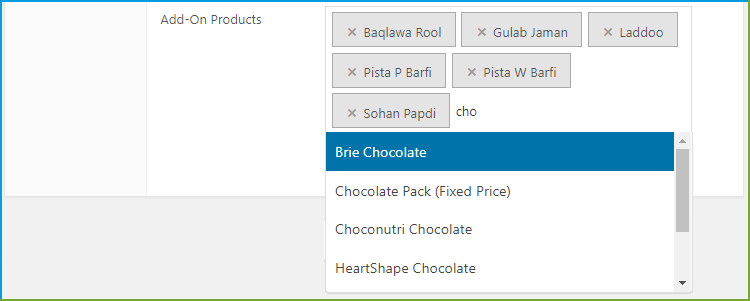 Add pre-filled / partially filled boxes with specific products and allow customers to fill the rest of the box with their own choice of products. You can make products mandatory or optional and set the quantity to be added in box as well.
Variable products cannot be added, only variations can be added separately.

For prefilled products add a quantity that is available in stock.

If you can update the individual product you must update the Add-On Products again.