WooCommerce one click upsell funnel pro plugin allows you to create multiple upsell funnels and display suggested or related products in a slider on the cart and checkout page.
Download the .zip file of One Click Upsell Funnel for WooCommerce from your WooCommerce account.
At the Admin Panel, go to Plugins > Add New and Upload Plugin with the file you downloaded after purchase.
Install  and Activate the extension.
More information at: 
Install and Activate Plugins/Extensions
.
To start the configurations for this extension, go to 
WooCommerce > Settings > Upsell Funnel
 at the admin panel and click the "
Upsell Product Rules"
.
In the "Upsell Product Rules
" tab, you can see all the existing rules created by you. You can edit and delete any rule from here.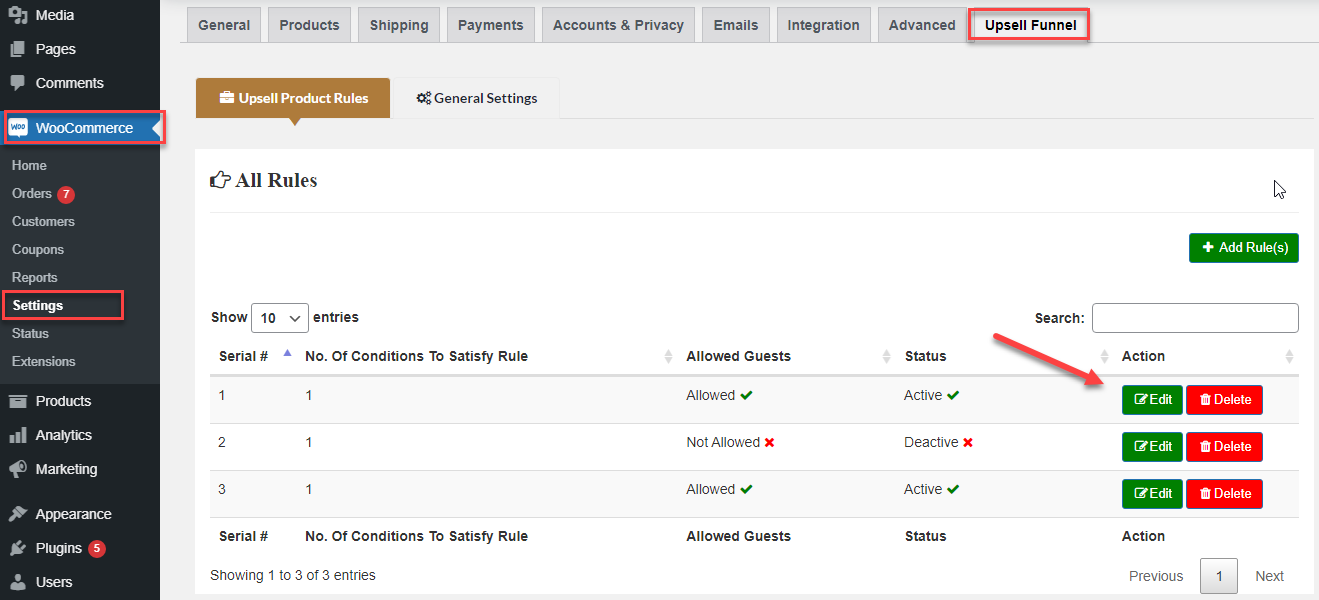 Add New Rule
Now click "
Add Rule(s)
" to create the new rule for upsell funnel.
Switch on the "Activate Rule" to enable the rule and click the "
Add Condition(s)
" to create conditions for displaying the suggested products. You can click it multiple times to create multiple conditions. 
Note:
 The relation between all conditions will be "
And
" which means all the conditions must be satisfied to display products.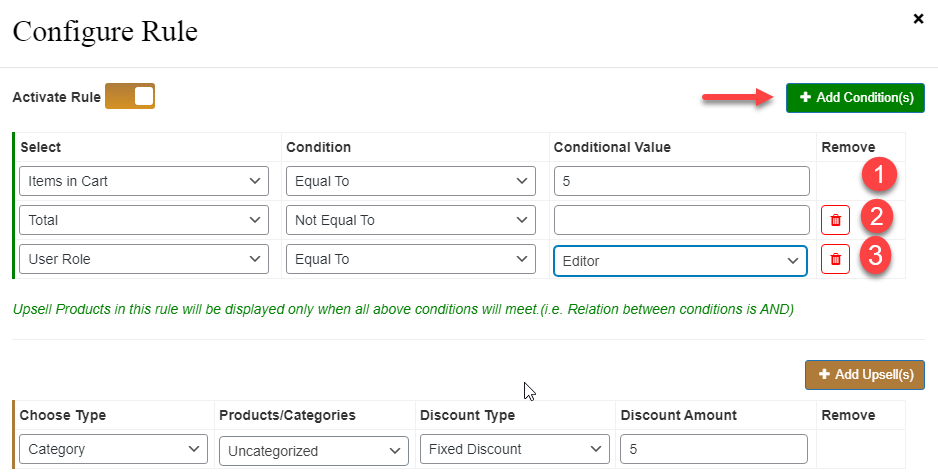 Select the condition such as
items in cart
,
cart total
,
subtotal
,
user role
,
cart contain product
and
category
, on the basis of which you want to suggest the products to customers.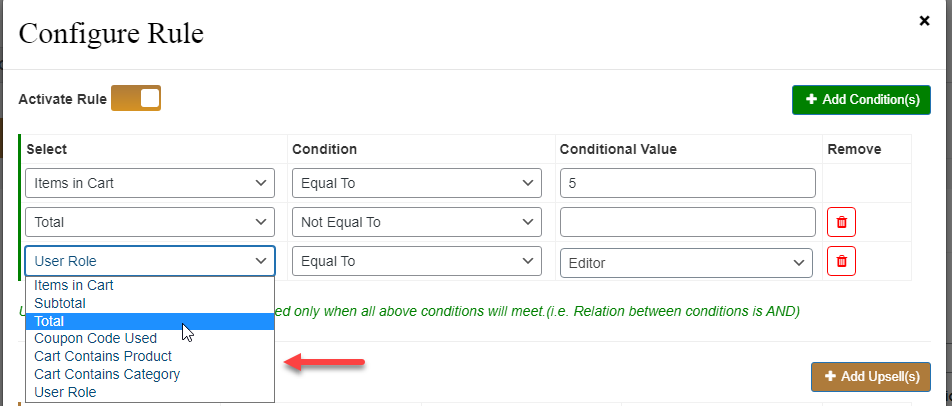 After creating conditions ,
choose Products or Categories
 which you want to display to customer based on above conditions you have created. You can add multiple products and categories by clicking "
Add Upsell(s)
" button and offer these products with discounts.
You can apply three types of discounts such as 
Fixed
, 
Percentage
, and 
Discounted Price
.

WooCommerce one click upsell funnel pro plugin
 displays the related products in a slider. You have option to display on
 Cart
 and 
Checkout page
 in different locations such as 
before & after add to cart section
 and 
top & bottom of checkout page
. You can also enable slider for 
guest users
.
Click "
General Settings
" tab to configure settings. You can enable the "
Quantity Field
" and "
Hyperlinks for Products
" for customers from here. You can also allow customer to 
remove any product from checkout page
. You can also customize the gallery slider such as 
enable/disable the slider
loop
, 
arrows
, 
dots
, and 
auto play. You can configure the 
auto play slider speed
 and specify the 
number of product to display
 and 
scroll
 in a slider.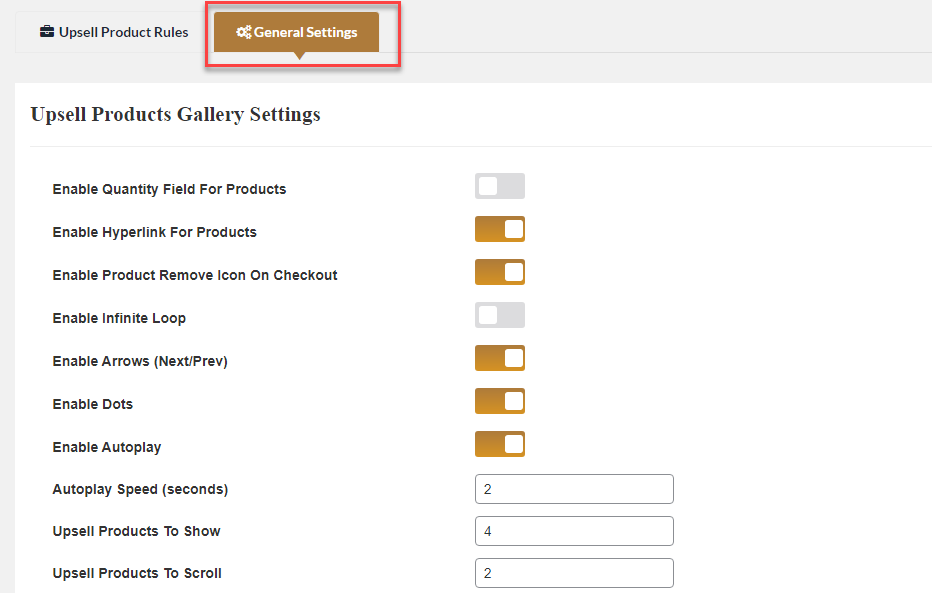 WooCommerce one click upsell funnel also enables the 
WYSIWYG 
editor to 
display the content
 on the 
top and bottom
 of slider.