Sticky Cart is a WooCommerce extension that provide a "Smart Cart Feature" to your site which Boost Sales & Conversions with a Sticky Cart. — Your store visitors always have an opportunity to buy with a Sticky Cart that appears clearly as they scroll. It's always 'Below the Fold'.
Description:
A Sticky Cart that Always Appears 'Below the Fold'
Product descriptions, large images and product reviews can cause your Cart & Add to Cart button to disappear as visitors scroll down your page. Sticky Cart shows a 'sticky cart form' prominently on product page, whenever your usual cart & add to cart button can't be seen.
Sticky Cart provide a feature from which you can make it visible on selected pages. If customer revisited your site and he left some product in his cart then he will be notified by sticky cart and he can directly checkout from that page without visiting the cart or product page.
Your visitors will always have an opportunity to buy, boosting your store's sales.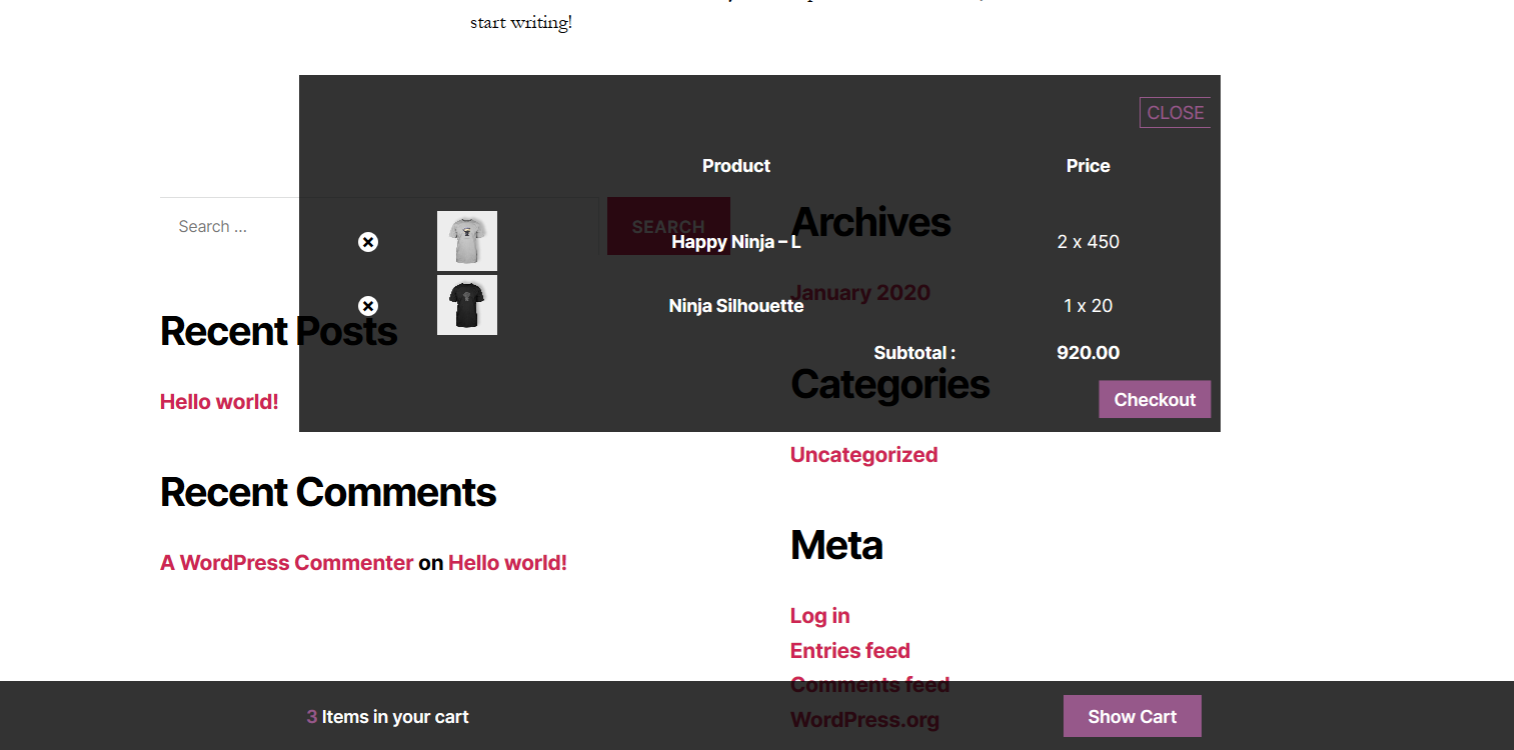 Direct Checkout with Sticky Cart
Your visitors will always have an opportunity to checkout from any page. No need to visit cart page.
Fully Customizable, Easily Install, Without Coding or any Special Expertise
Use our auto mode to instantly generate a color scheme that works perfectly with your theme. No messing around with complicated CSS or html.
Or, you can easily customize your color scheme – because we know your site is unique and there is no single color that converts the best.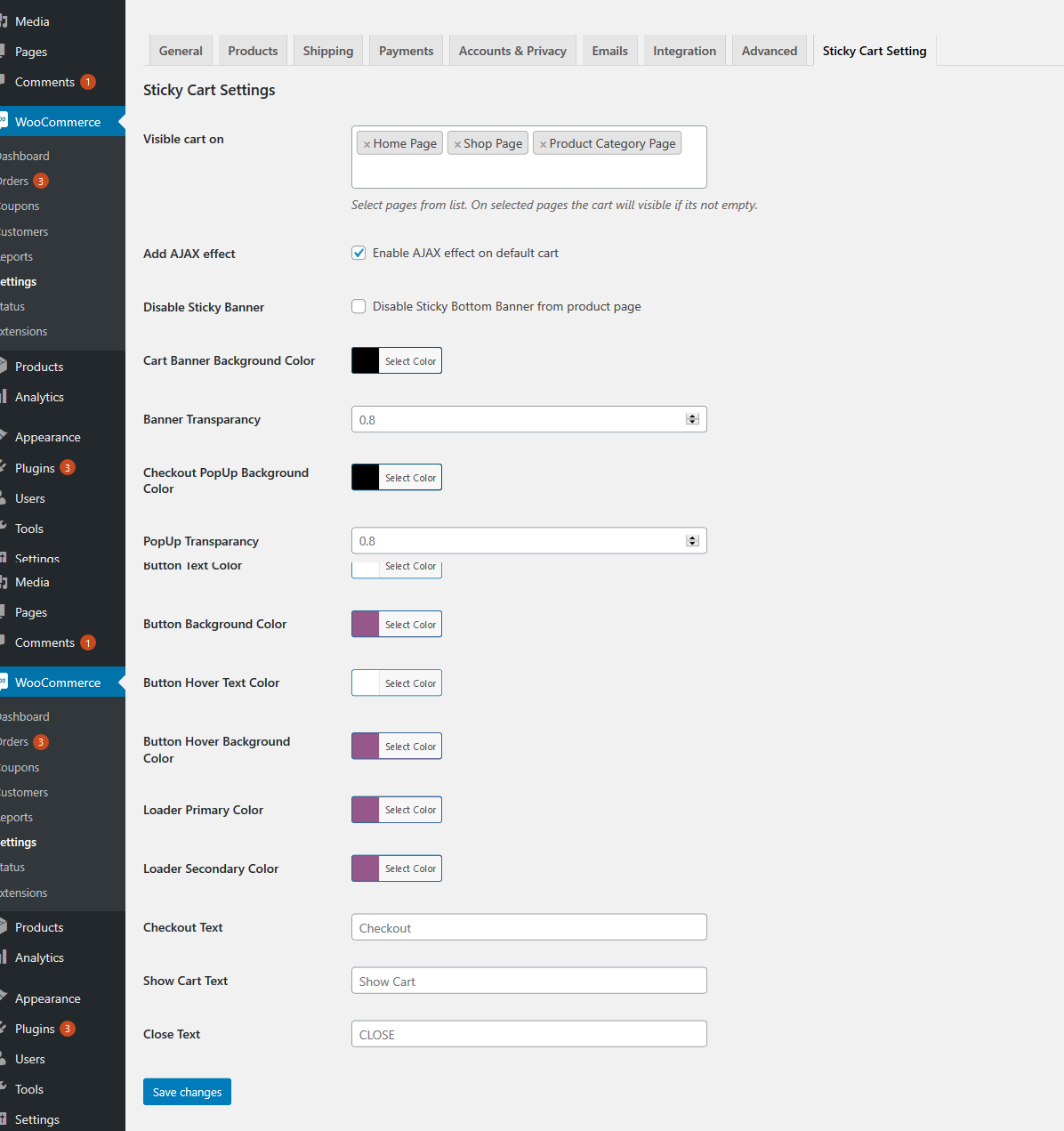 Boost Conversions By Reminding Your Customers to Buy
The "Cart" is important, it's one of the defining features of an eCommerce site.
But it takes up a small amount of space and can get lost amongst product descriptions and images. Making the cart more visible is a good constant and persuasive reminder for customers to buy.
And once they have decided to buy, your cart is always there for them to buy and boost your conversions.
You won't lose out by having customers lose interest while scrolling back up the page trying to find the right button to buy.
Fully Mobile and Desktop Responsive
Sticky Cart works instantly across all devices – whether your customers are on desktop, laptop, tablet or smartphone…
You already work hard getting people to your store, make sure they can always easily buy from you.