Download the .zip file from your WooCommerce account.
Go to: WordPress Admin > Plugins > Add New and Upload Plugin with the file you downloaded with Choose File.
Install Now and Activate the extension.
More information at:
Install and Activate Plugins/Extensions
.
The plugin allows you to hide prices for all/specific products and categories, for guests/specific users or groups in various combinations. To configure this: Go to Wholesale Prices -> Rules and click "Create new rule" at the top. Under "Rule Type" choose "Hidden Price".
Example 1: Hide all prices for logged out users

Example 2: Hide price for a specific category, for a b2b users group

Rather than roles, the plugin uses its own proprietary system of groups that has particular advantages over roles.
2.1 Create groups
To set up prices by group, the first step is to go to Wholesale Prices -> Groups and create at least 1 group.
2.2 Assign users to groups
Once groups are created,
you can go to each user's backend profile
in Users-> and assign the user to a group like this:

Don't forget to click 'update user'
To assign all users to a group,
you can go to Wholesale Prices -> Settings -> Tools and use the bulk editor functionality to move all users to a group:

Another option is to assign users via metadata (advanced).
To do this, 2 meta keys must be set for a user:
wptpw_b2buser = 'yes'
wptpw_customergroup = group id (e.g. 2542). To get a group's id, go to Wholesale Prices -> Groups and click on the group. The number in the URL is the ID.
First of all, make sure you have followed instructions in chapter #2, and have assigned users to groups. To configure wholesale prices, simply go to Products->Click on the product, and you will see additional price fields: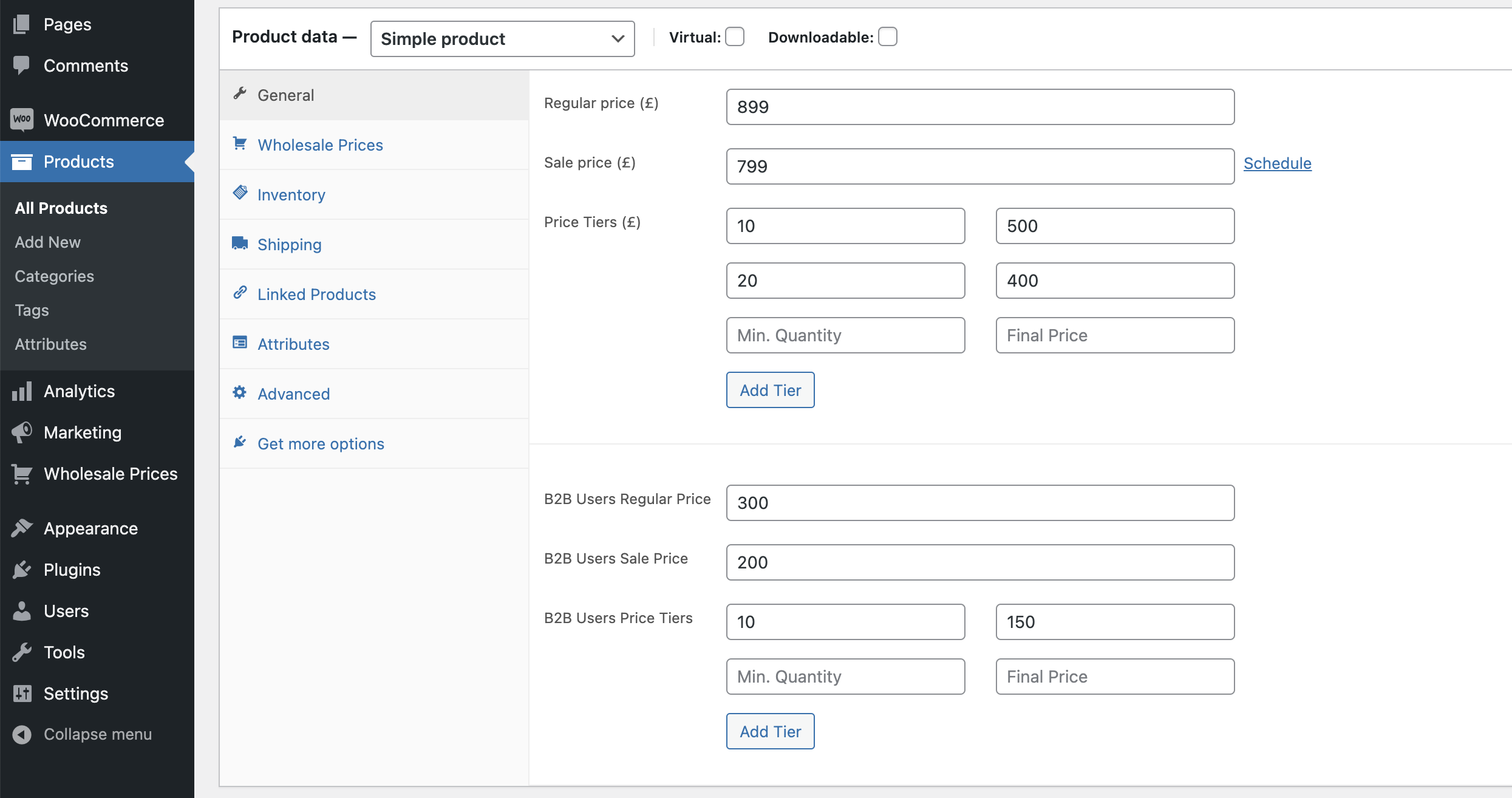 You can set regular and sale price for each individual group, as well as set tiered pricing by choosing min quantity and final price. To enable or disable the tiered pricing table, go to the "Wholesale Prices" tab in the product page and check or uncheck the "Show tiered price table" checkbox.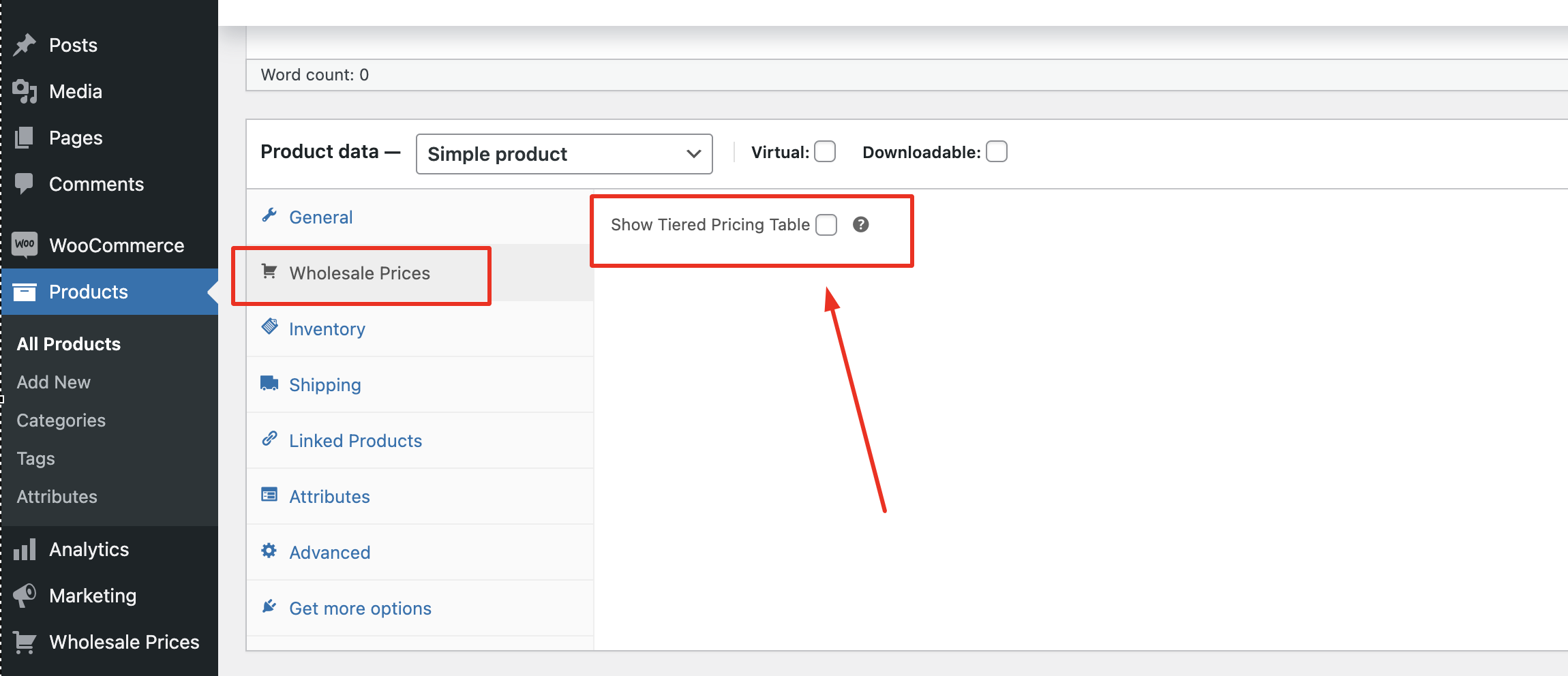 Customers will login and based on their group/logged in/logged out status, they will see the prices that are configured in each product's backend.
What themes is this extension compatible with?
The extension was built to be compatible with all themes in the market, and has been tested with the most popular ones today.