---
After activating Checkout Fields Manager, "Checkout Fields" will display under the WooCommerce menu in the WordPress admin panel. The general settings for the extension are accessible within WooCommerce > Settings > Checkout Fields tab.
Creating New Checkout Field:
To add new custom fields, go to WooCommerce > Checkout Fields. While adding new custom fields, the following customizations are available:
Select from 18 field types
Make fields optional or mandatory
Make fields full or half width
Add field placeholder, description and custom CSS
Assign fields to specific user roles
Make fields dependable to existing field
Add field sorting order
Make fields active or inactive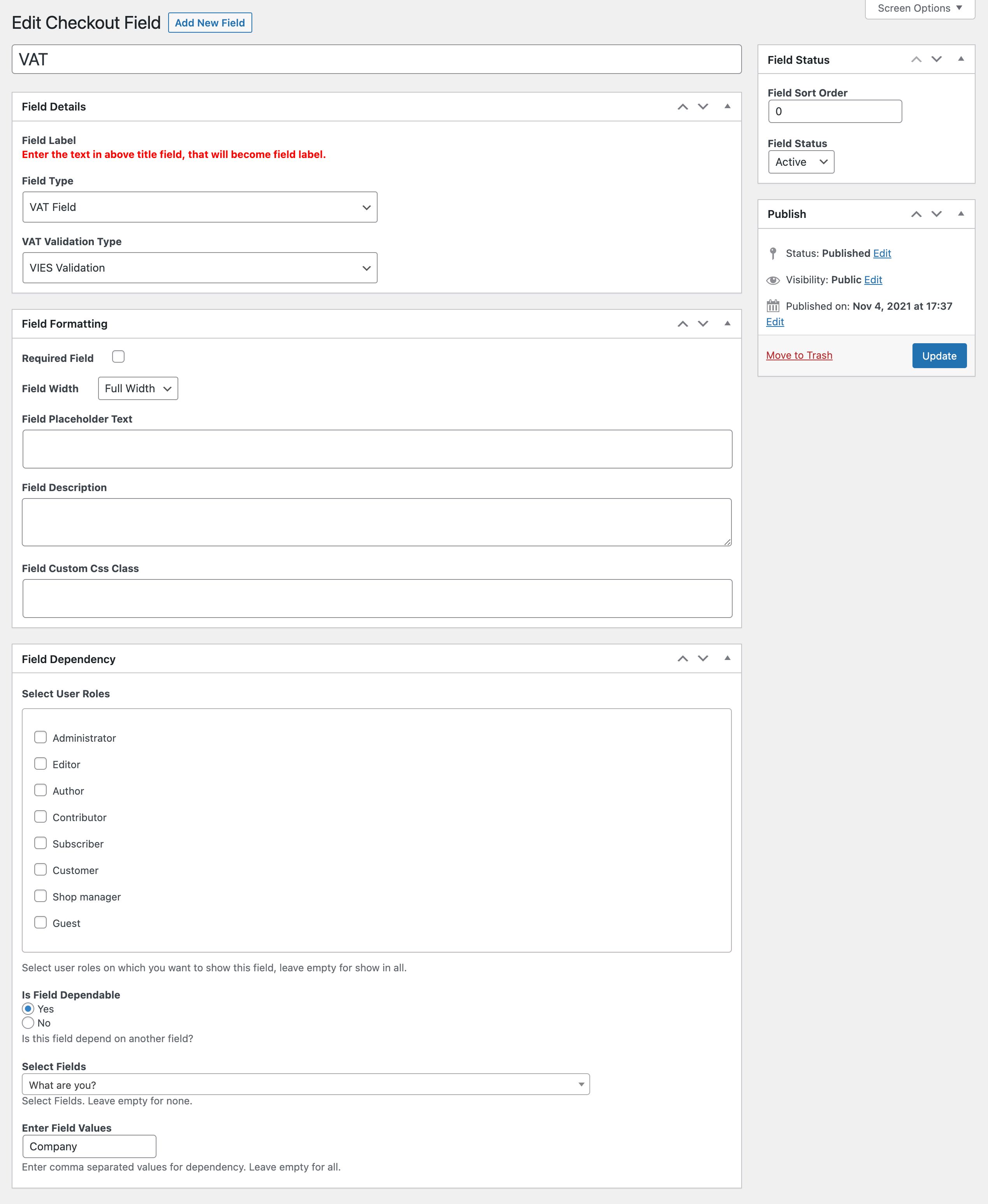 Field checkout positions:
The extension comes with 15 pre-defined field positions to place on your checkout page.
Before or after Customer Details
Before or after the Billing Form
Before or after the Shipping Form
Before the Order Review heading
Before or after the Order Review
Before or after the Order Notes
Before or after the Terms and Conditions
Before or after the Order Submit Button
Field Dependability to User Roles:
Once a field is assigned to a specific user role, it will appear on checkout for the applied user role only. This assists in keeping the checkout page clean and only shows fields when needed.
ReCaptcha field keys:
Once you have created reCaptcha fields, you will need to add Google reCaptcha keys under WooCommerce>Settings>Checkout Fields>reCaptcha.

Managing Default Shipping and Billing Fields
You can customize the title and visibility of default shipping and billing fields based on user roles.
Change default field labels/titles:
To change the labels of default billing and shipping fields, navigate to: WooCommerce > Settings > Checkout Fields > Fields Titles.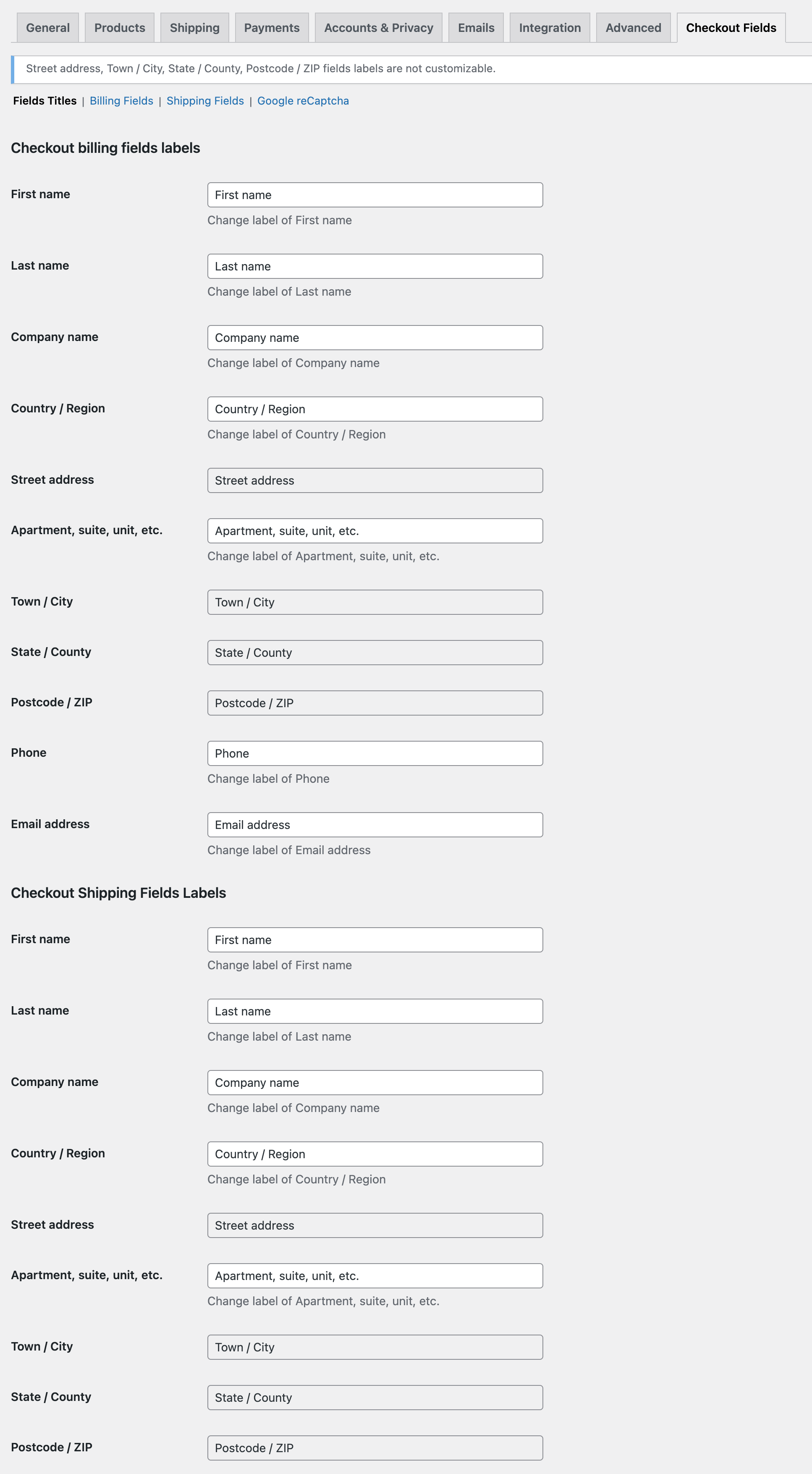 Hide default fields based on user roles:
You can choose to show/hide and change the sorting order based on user roles. You can manage visibility of both billing and shipping fields based on user roles.