Documentation of Multiple Customer Addresses Extension for WooCommerce.
Download the .zip file from your WooCommerce account.
Go to: WordPress Admin > Plugins > Add New and Upload Plugin with the file you downloaded with Choose File.
Install Now and Activate the extension.
More information at Install and Activate Plugins/Extensions.
Once the extension is installed, you can see " Multiple Customer Addresses Option" under WordPress Admin > WooCommerce. Click to access the settings.
Use the general settings you,
Disable address identifier/name (when disabled the address will denoted with the first and last name)
Select user roles who can add multiple addresses
Select heading title tag on my account page
Customize default address label
Customize the first option of dropdown i.e "select"
Add custom CSS for my-account and checkout page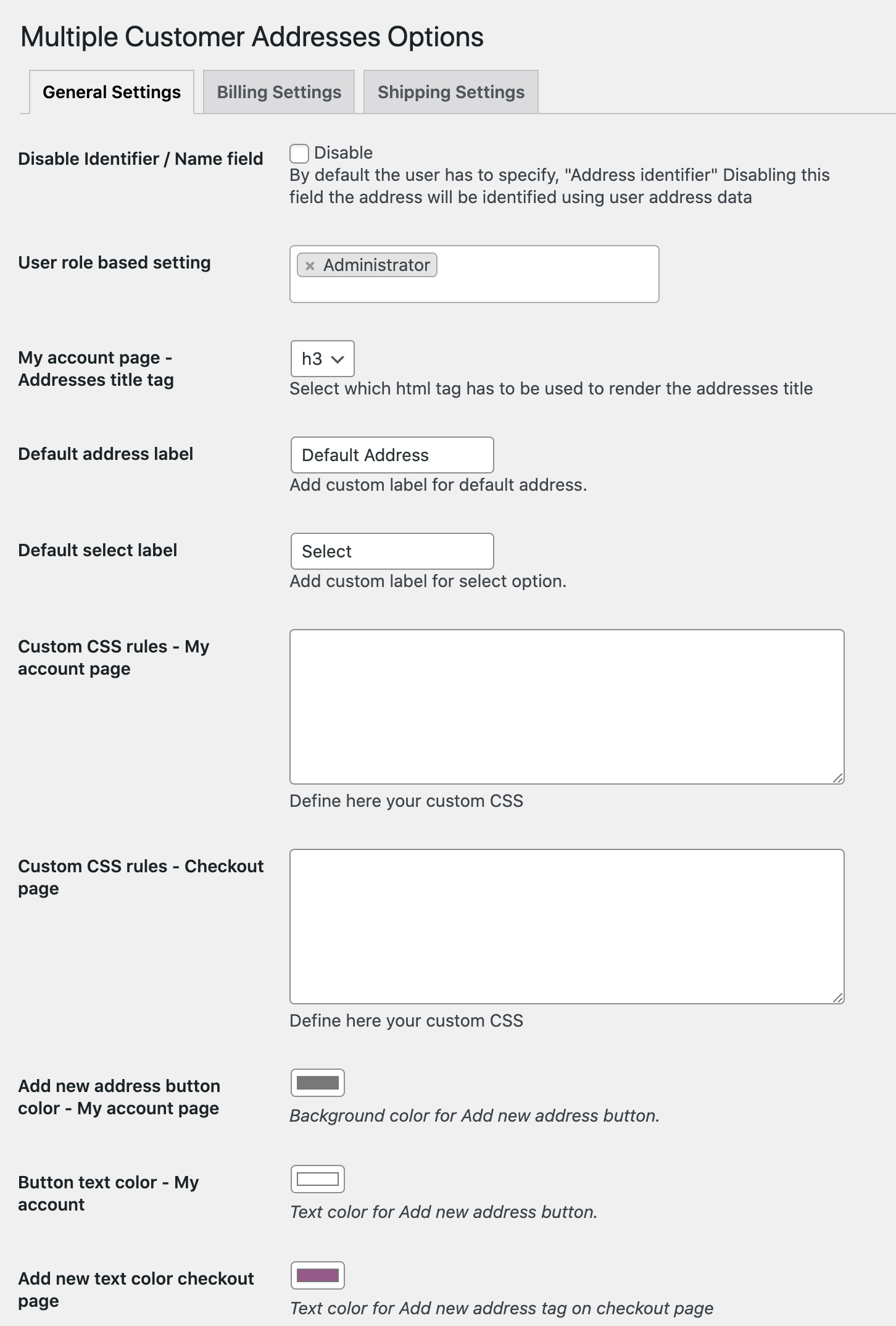 You can customize following options of billing settings,
Disable multiple billing address feature
Maximum addresses a customer can add
Disallow users to delete or edit existing address
Make company name mandatory
Customize button text and heading on checkout page
Add custom heading for my account page
Hide add address button checkout page in order keep it on my account page only
You can customize following options of shipping settings,
Disable multiple shipping address feature
Maximum addresses a customer can add
Disallow users to delete or edit existing address
Enable company, name, email fields and make them required or optional
Customize button text and heading on checkout page
Add custom heading for my account page
Hide add address button checkout page in order keep it on my account page only