WooCommerce Private Store & Website extension enables you to privatize your entire store, or specific pages and for visitors to login to see content.
Download the .zip file from your WooCommerce account.
Go to: WordPress Admin > Plugins > Add New and Upload Plugin the file you have downloaded.
Install Now and Activate.
More information at
Install and Activate Plugins/Extensions
.
---
After activation Private Store & Website extension, you can see a new "Private Shop" tab in WordPress admin menu. Click to view settings and get started.
Here you can specify the action when the non-loggedin try to access the private content with direct link. You can choose to redirect them to the default my-account page for login/registration, redirect to custom URL or display them a customized login/register form in a popup. When using custom login/signup form you can customize the following options,
Login and Singup form title
Form opacity
Use Image, Color, YouTube, or custom uploaded video in the background
Add logo
Enable/Disable registration form
When using the default my-account page, you can disable new registration form from WooCommerce > Settings > Accounts & Privacy.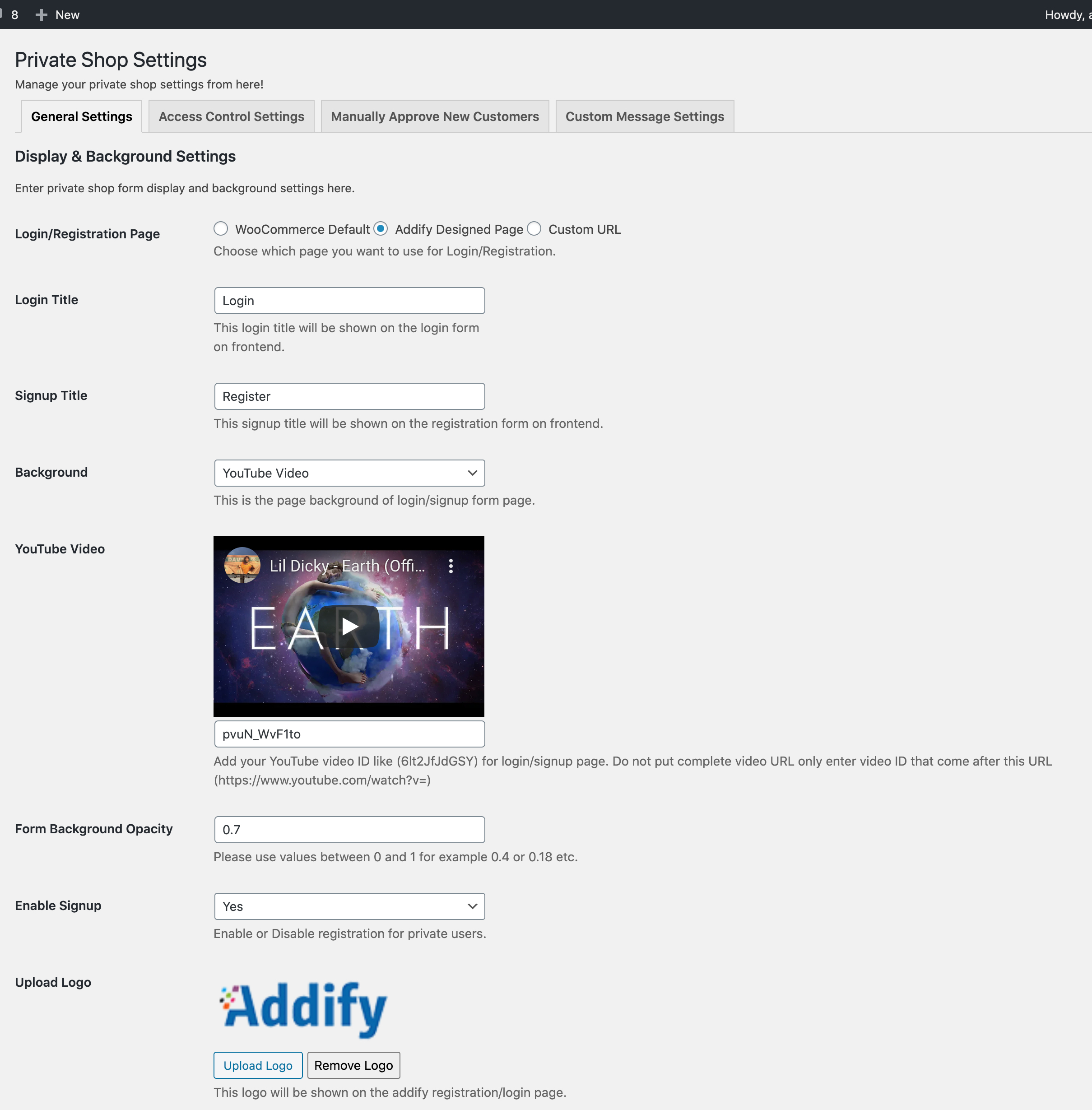 Form "Access Control Settings" tab you can choose to hide the entire website, store part, or specific products, categories, posts, and pages. You can also configure redirect after login settings (redirect to previous page, my-account page or custom URL). Add IPs list to let users see the private pages without login. Allow/Disallow Google crawlers to index and rank your private pages. However, it's up to Google to acknowledge that request or not.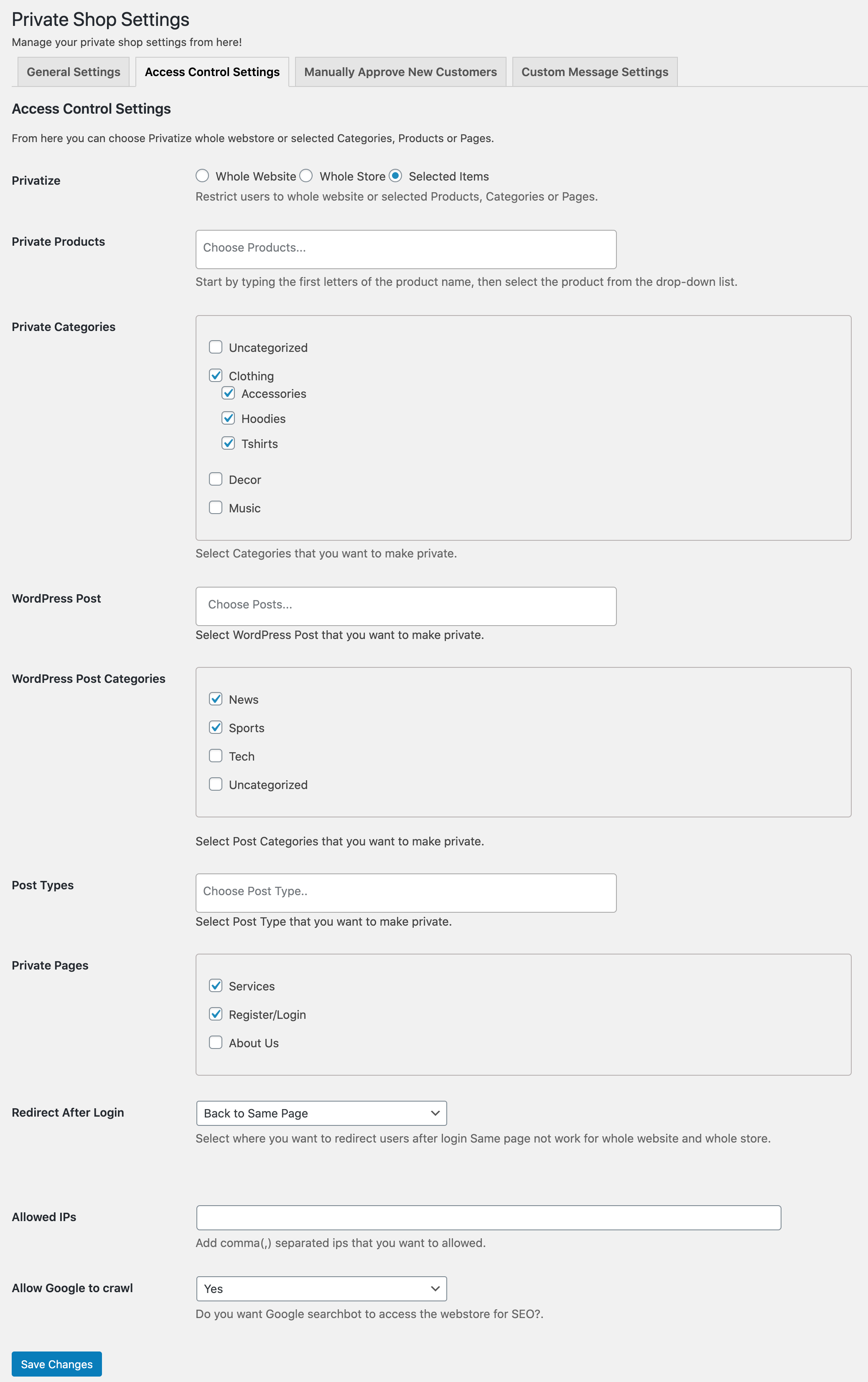 From "Manually Approve New Customers" tab, you can enable/disable manual validation for new user registrations. You can also configure the email.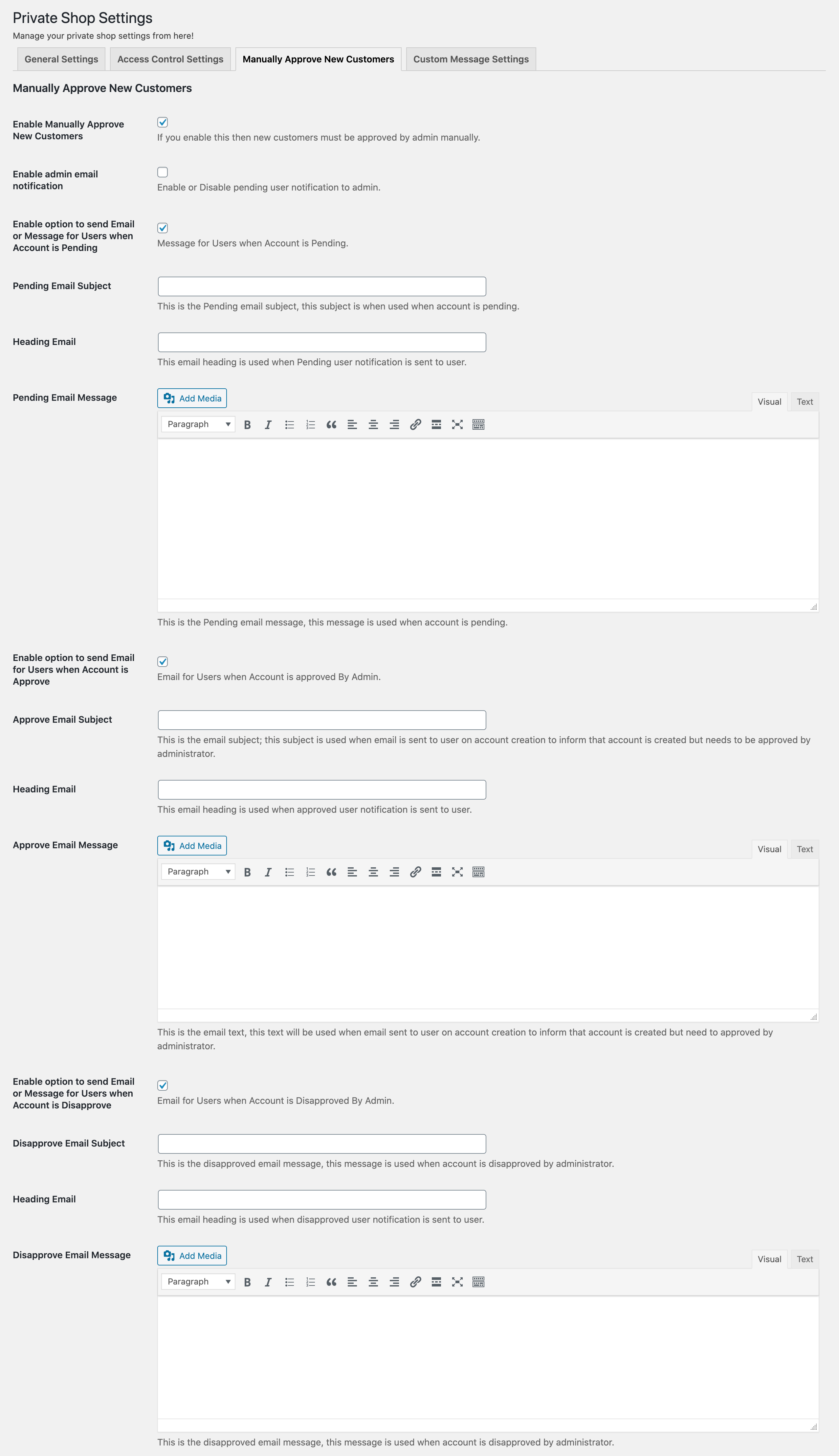 You can also add custom messages to inform users about their account status.