Feature Request Portal is a board for our merchants to request features for products sold on the WooCommerce.com Marketplace.
Listing requested features for a product ↑ Back to top
Each product sold on the WooCommerce.com Marketplace now has a dedicated page where you can list the requested features. Look for the View and Submit Feature Requests button on the product page to see the list of requested features for a product.
If you would like to request a feature from the product's owners, click on the Submit a feature request button and fill out the form.
Form accepts a short and a long description of the feature. You may also add screenshot links if you have any. For now, we only accept screenshots hosted on snipboard.io, droplr.com, or cloudup.com.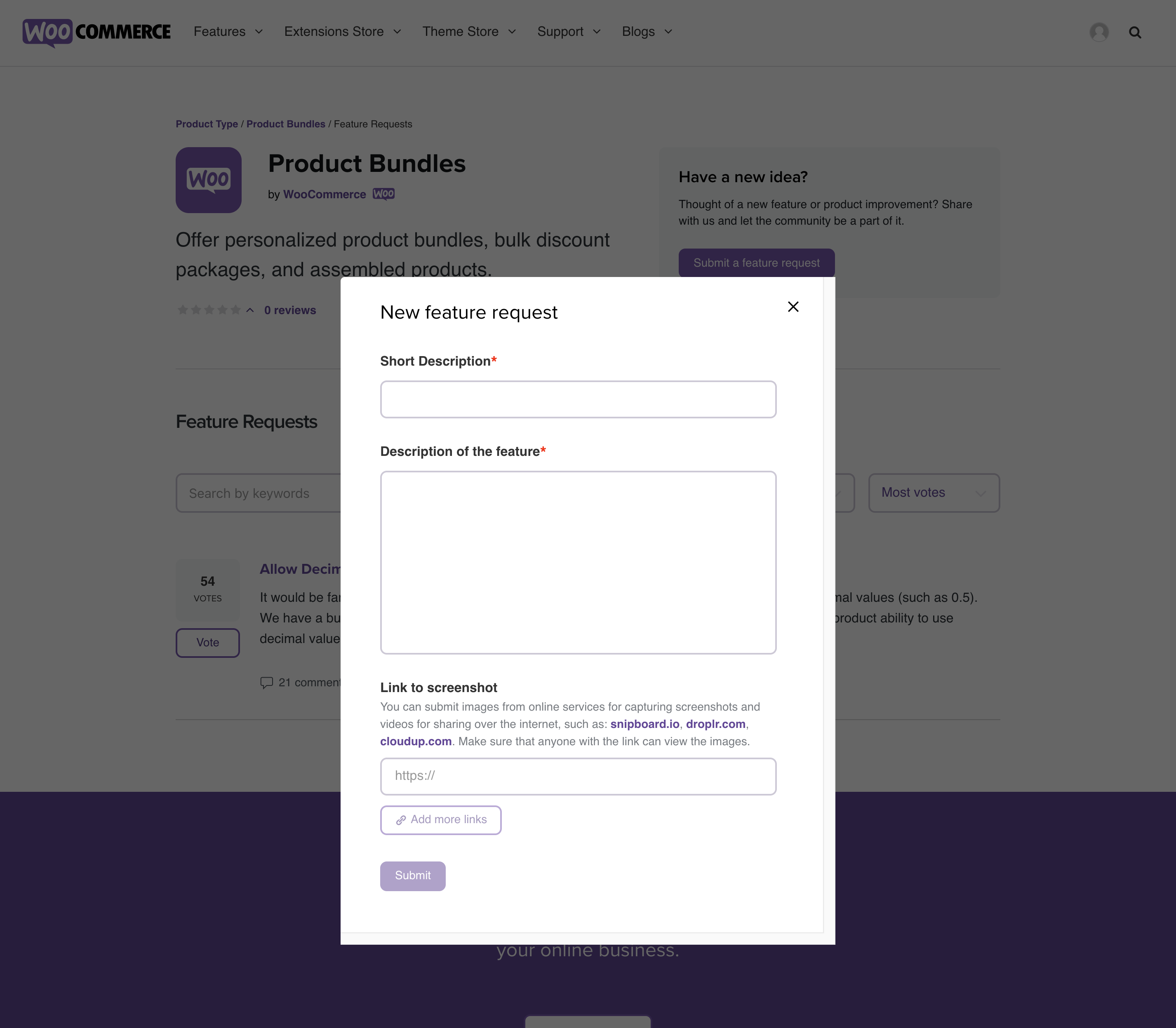 Previously, we have collected feature requests on a platform hosted on ideas.woocommerce.com, called the Ideas Board. In June 2022, we have migrated all ideas, comments and vote counts to WooCommerce.com.
While we have imported all ideas from the old Ideas Board, we will not be displaying all of them for now as we have moved to a model where we collect feature requests only for products.
The old Ideas Board allowed users to vote for an idea multiple times. On our new portal, we'll limit this to only one vote. We have deduplicated the number of votes while doing the migration. All feature requests on WooCommerce.com will now display this number. Therefore we expect some drops in number of votes on some feature requests.