Smart Coupons provide a powerful, "all-in-one" solution for gift certificates, store credits, discount coupons, and vouchers extending the core functionality of WooCommerce coupons.
This doc article explains how you can restrict usage of a coupon to the specified user roles
This one of the best tricks to stop misuse of a coupon. The coupon can only be used by people from a specified group.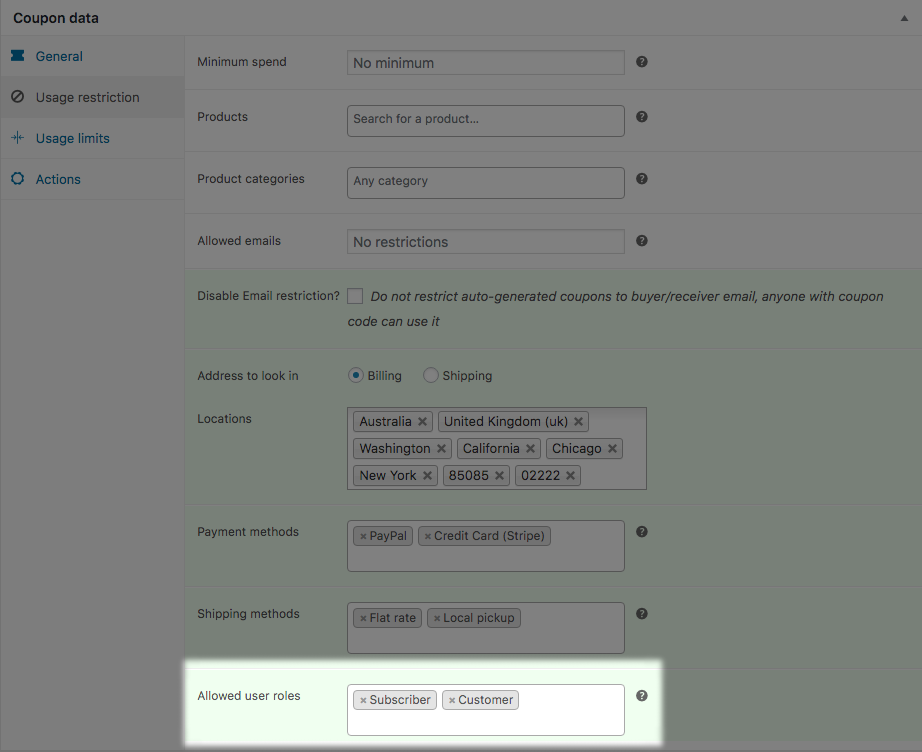 Create a new coupon or open an existing one
Go to the tab "Usage restrictions"
Look for the field "Allowed user roles". Here you need to choose the user role/s to which you want to allow the usage of this coupon
Publish or save the coupon.