Add Google reCaptcha to your WooCommerce & WordPress page and avoid spam login and registration attempts.
Download the .zip file from your WooCommerce account.
Go to: WordPress Admin > Plugins > Add New and Upload Plugin with the file you downloaded with Choose File.
Install Now and Activate the extension.
More information at Install and Activate Plugins/Extensions.
Once the extension is installed, you will notice a new menu item in your WordPress Admin menu with the name "reCaptcha". Click to access the settings.
You can get the reCaptcha keys for free from here.
Please make sure you are loggedin using your gmail account to get the reCaptcha keys. You can can get V2 or V3 keys from here. The V2 keys will allow you show reCaptcha under each form whereas the V3 appears only when the reCaptcha senses a suspicious traffic. You will notice reCaptcha logo on bottom right corner of pages where you have enabled reCaptcha.
From general settings tab you can enable reCaptcha extension by adding the "site key" and "secret key" here. Please select the V2 or V3 depending on which reCaptcha version keys you are adding.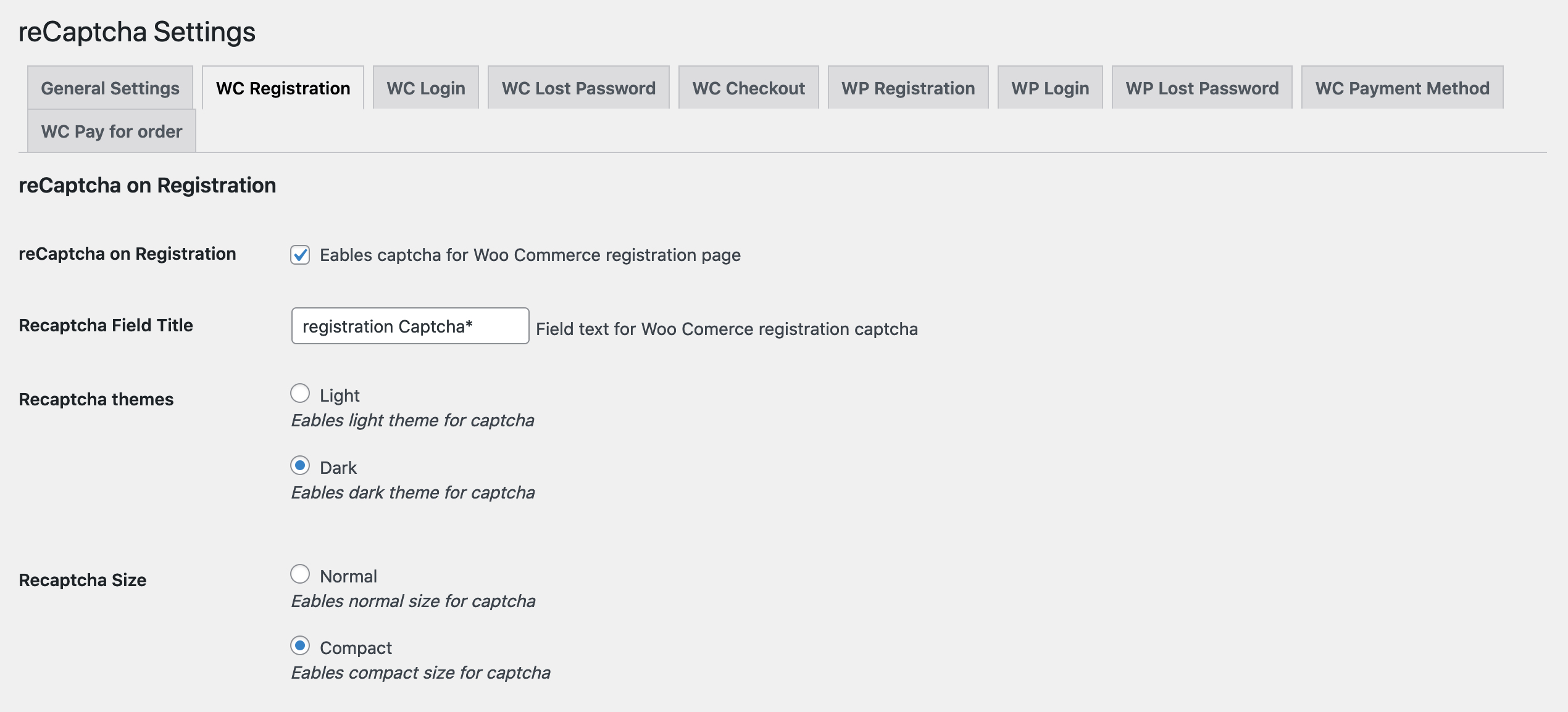 Once you have added the reCaptcha keys, you can enable reCaptcha on specific pages. Click on the page tab where you want to enable the reCaptcha. The extension allows you to add reCaptcha on following pages,
WooCommerce Registration
WooCommerce Login
WooCommerce Password Reset
WooCommerce Checkout
WooCommerce Payment Method on Checkout
WooCommerce Pay for Order
WordPress Login
WordPress Registration
WordPress Password Reset
While enabling reCaptcha you can customize reCaptcha theme and size.